After being closed for six months due to the COVID-19 pandemic, the Smithsonian American Art Museum (SAAM) reopened to visitors on September 18 with a brand new installation: The Automobile and American Art.
The installation features more than 130 model cars donated by collector Albert H. Small. The cars may be small, but the ideas the installation explores are big: the automobile's central role in American art and culture. SAAM uses this study collection of model cars as a lens through which to explore car-related artworks in its collection.
Smithsonian Exhibits (SIE) worked with SAAM to develop, design, fabricate, and install The Automobile and American Art, which is located on the museum's third floor, next to its Luce Foundation Center for American Art.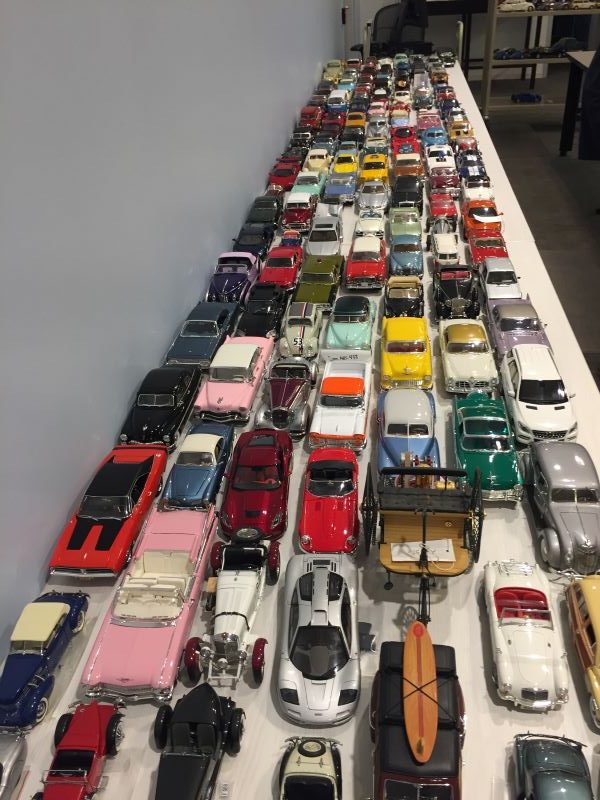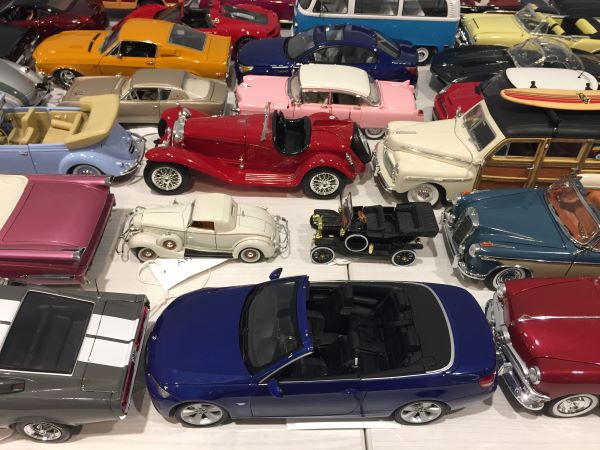 The goal of the project was to transform a transitional "back of house" space into an engaging installation that would connect the Luce Center with SAAM's special exhibition galleries.
SIE designers Elena Saxton and Madeline Wan took inspiration from car culture in their designs, using bright colors and carpet tiles evoking tire treads.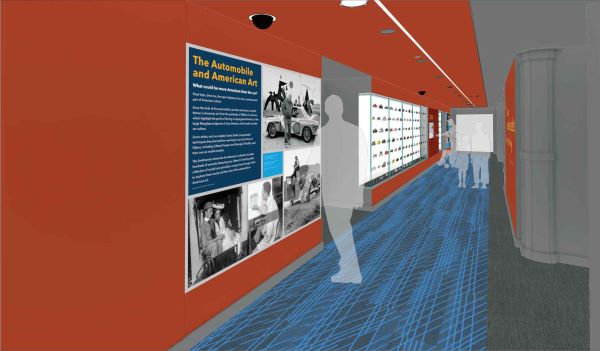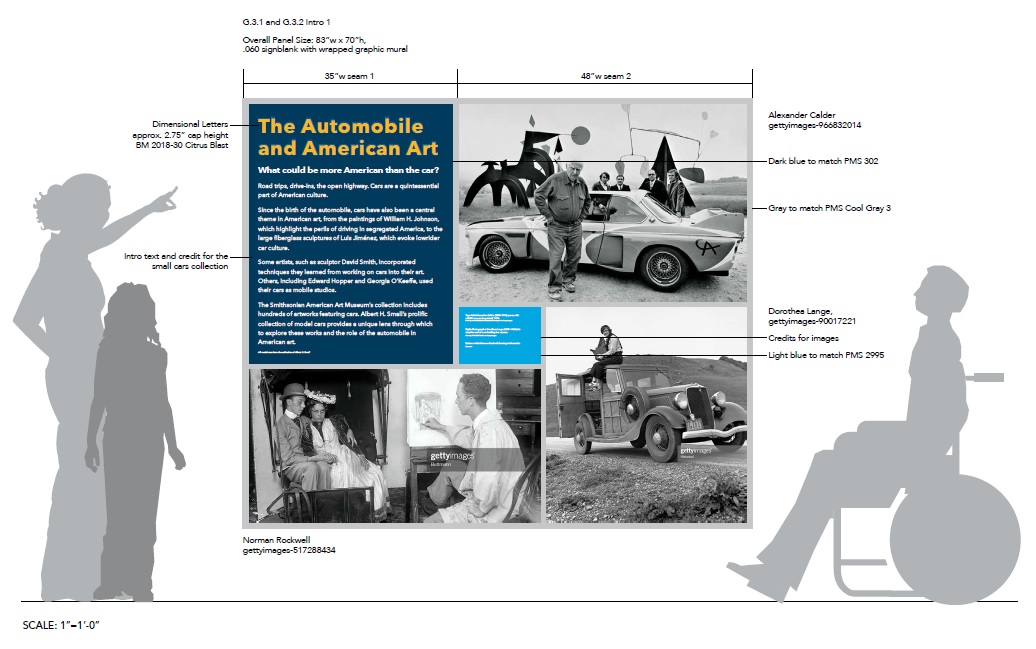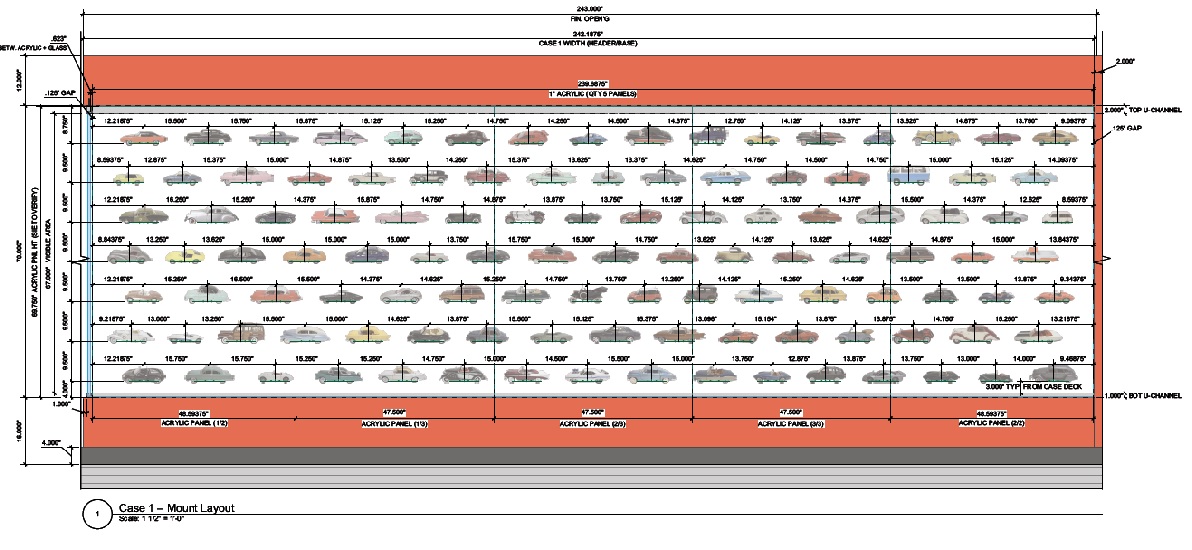 Once the design was complete, it was time to put the pedal to the metal and fabricate and install!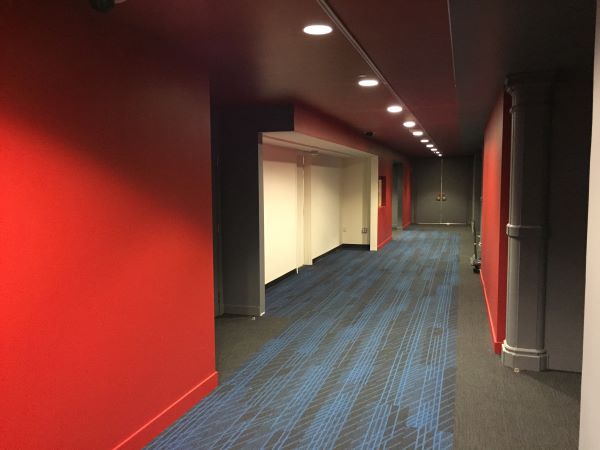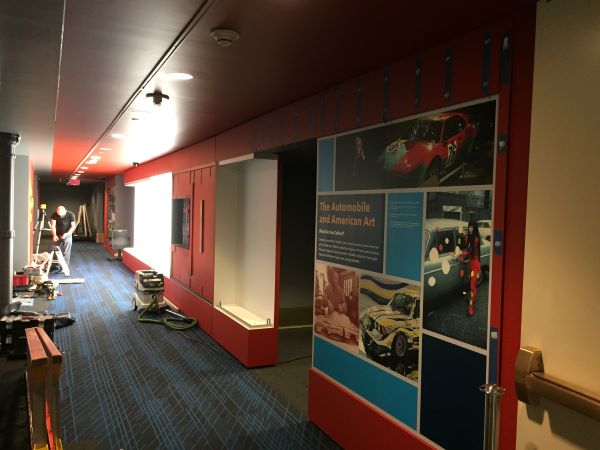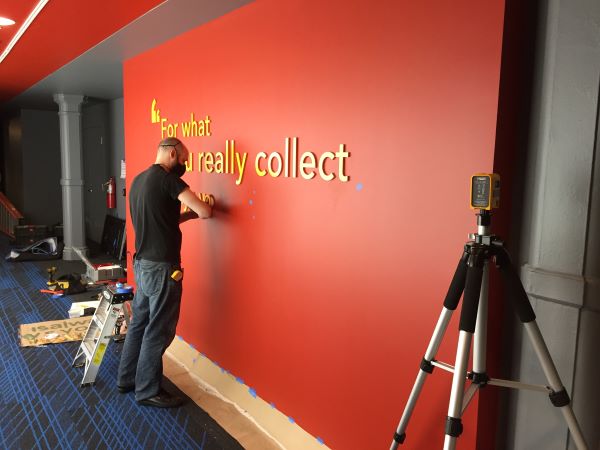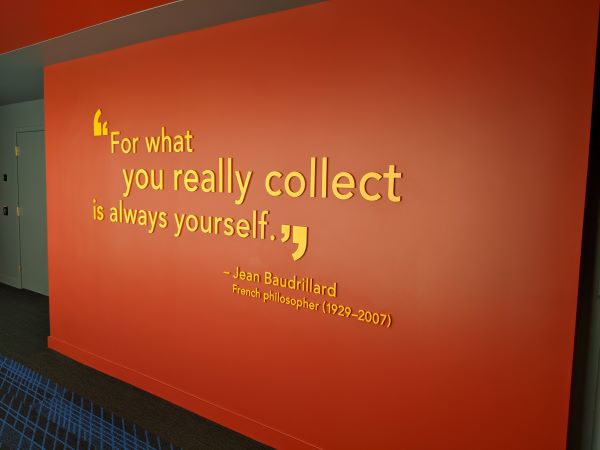 SIE exhibit developer John Powell (yours truly) helped SAAM develop the content for the installation, including a touchscreen kiosk, which takes visitors on a road trip through car-themed American art.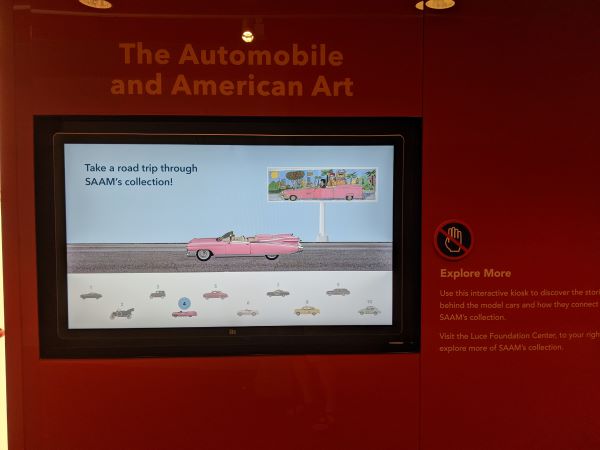 Throughout the project, SIE project manager Rob Wilcox kept the show on the road to success, directing traffic and avoiding any collisions.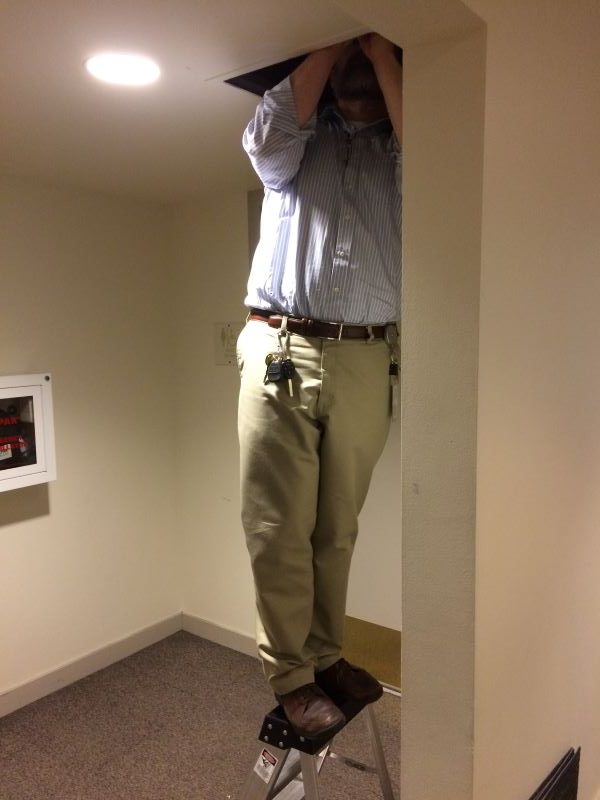 We think you'll agree that the final result is breathtaking!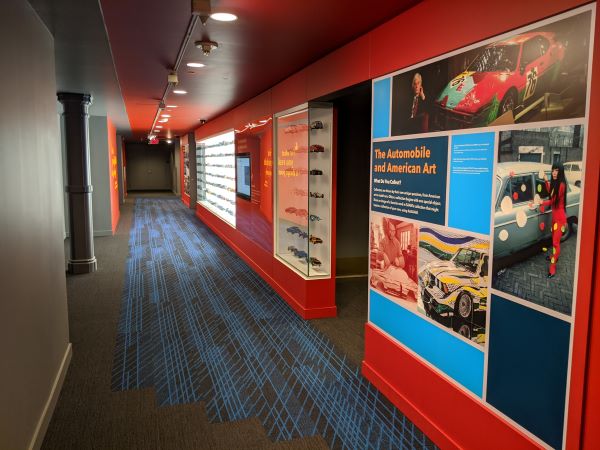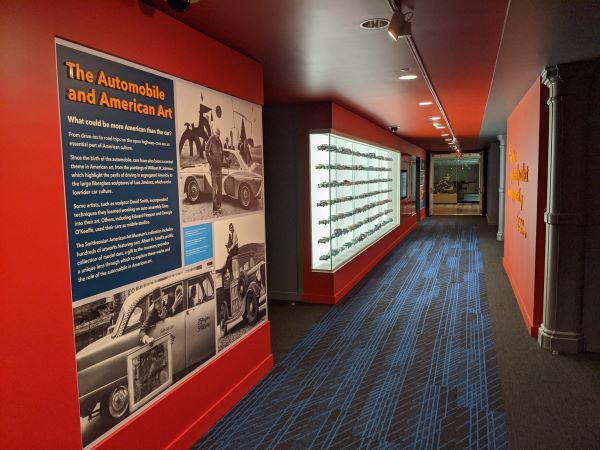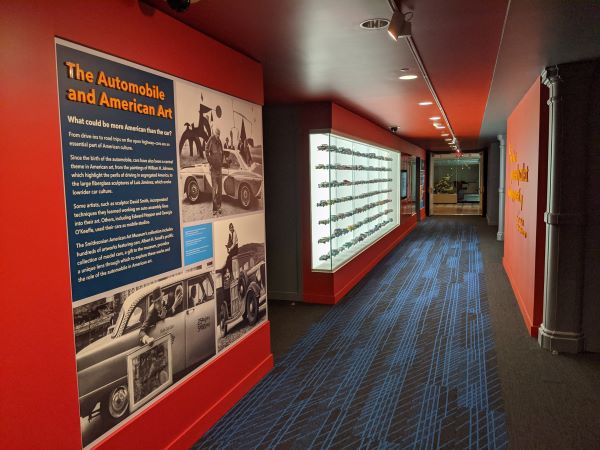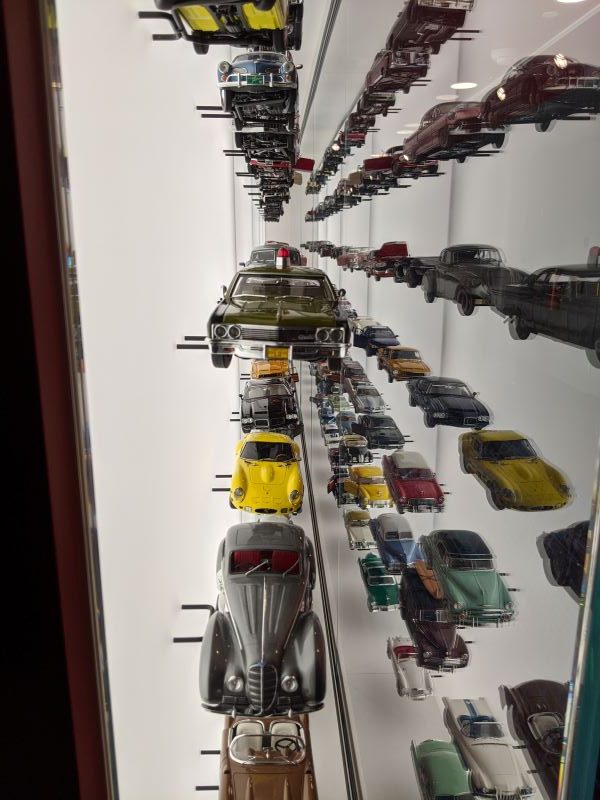 We hope you'll check out the installation now that SAAM has reopened. Please see SAAM's website for guidelines on visiting and to reserve a timed-entry pass. Stay safe everyone!