In these uncertain times (I had to start with that for my professional writer pandemic bingo card), we are all looking for signs. Signs that things are getting better. Signs that we will actually love the new normal. Signs that we can start doing some of those things we took for granted before.
For SIE, some of our signs are actual signs.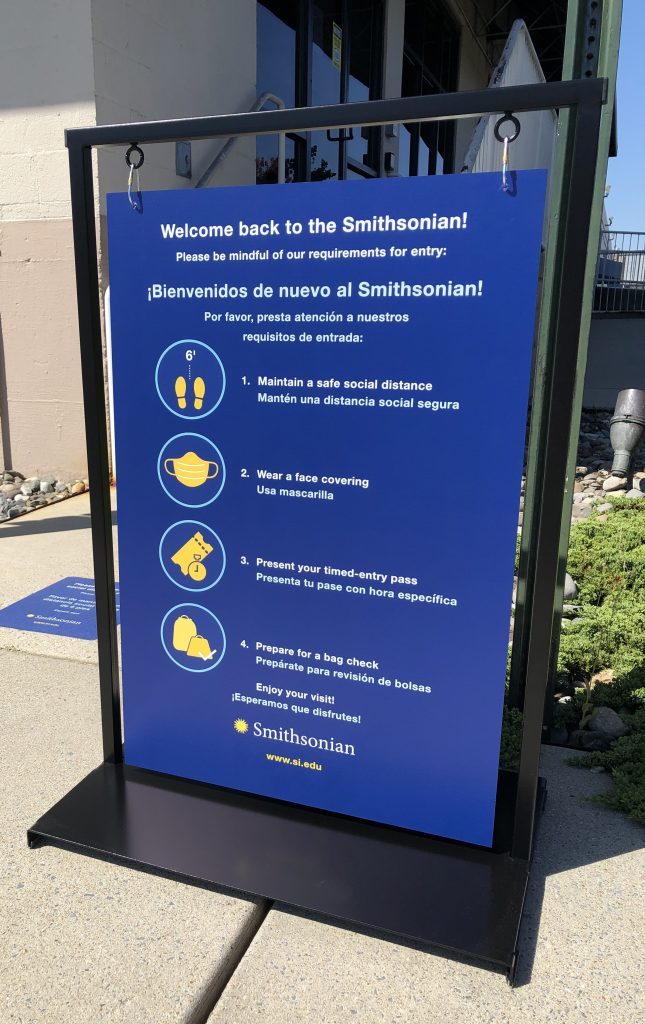 The New Normal
The Smithsonian recently reopened the National Zoo and the Udvar-Hazy annex of the National Air and Space Museum. (For those of you not in D.C., Udvar-Hazy is the museum building near Dulles airport.) In order to reopen as safely as possible, the Smithsonian has made some changes to how people can visit these museums. It's still free to visit, but visitors need timed passes. Visitors over age six need to wear a face covering. Everyone needs to maintain at least six feet of distance.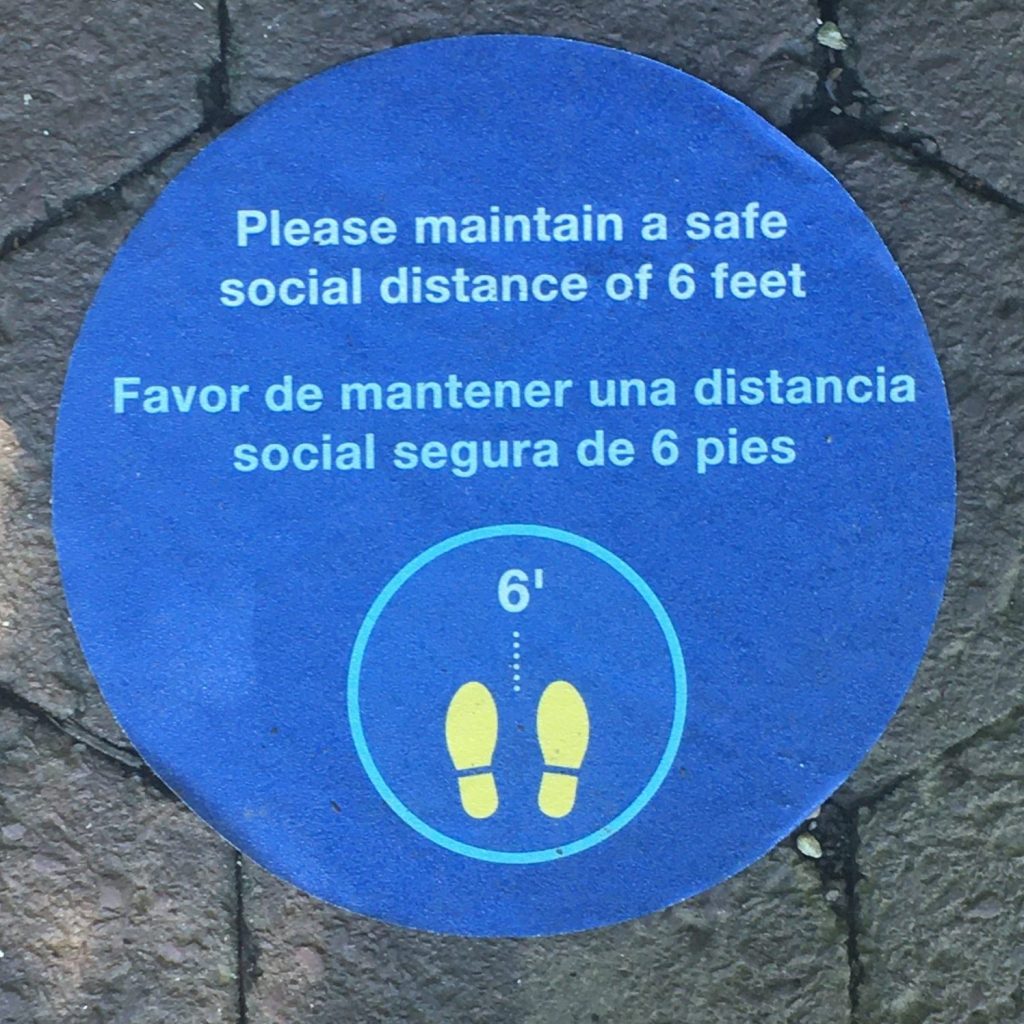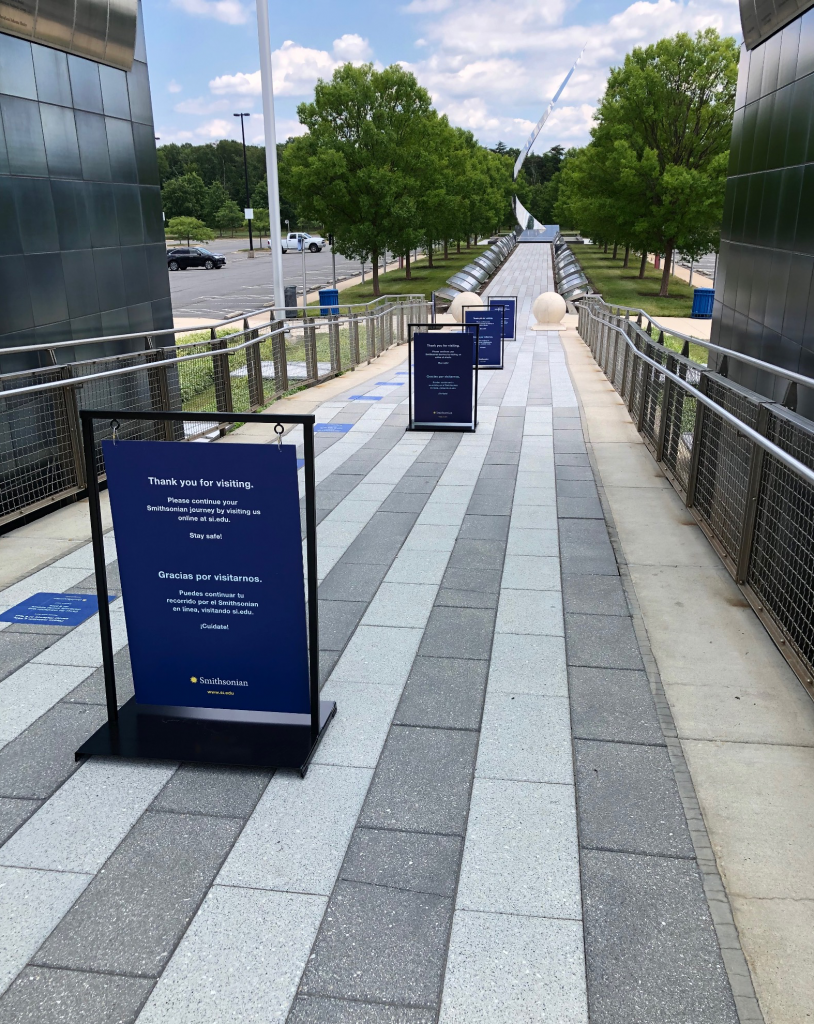 Reopening Efforts
This is where Smithsonian Exhibits comes in. We are, first and foremost, here to serve the Smithsonian. Our expertise normally goes into making one of a kind exhibitions, but for this effort we refocused and became the Smithsonian's one-stop shop for reopening graphics.
Madeline Wan, an SIE graphic designer, developed icons and graphic standards for the reopening effort. Our fabrication team designed and manufactured metal sign holders. The holders suspend the graphic in a frame. (This prevents strong winds from knocking over signs.)
Madeline also created signage catalogs for the Smithsonian museums and stores to use when ordering their signs from us. It's a win/win/win: It's easier for the museums to get their signs in place; the Smithsonian as a whole will have consistent signage across all the museums; and that means it will be easier for visitors to navigate the reopened spaces even if some of the pathways through those spaces have changed.
Our project managers have been meeting with the museums as they assess their reopening signage needs. While each museum is responsible for determining their reopening plan, we are glad that we are able to provide this service and make that effort a little easier.
Safety First
And don't worry, we practice what we preach: SIE has set up our fabrication and graphics shops to maintain distance between colleagues. Everyone is wearing face coverings. In some cases, this isn't really a change: some of the work requires face covers and respirator masks already.
Those who can work remotely are continuing to do so—because fewer people in the building makes it safer for those who are on-site.
In short, the Smithsonian is taking precautions, and at SIE we are helping each other out however we can both in our spaces and throughout the Institution.
Want to visit?
When you're ready to spend some time with animals or a space shuttle, we'll be here. Just remember to wash your hands.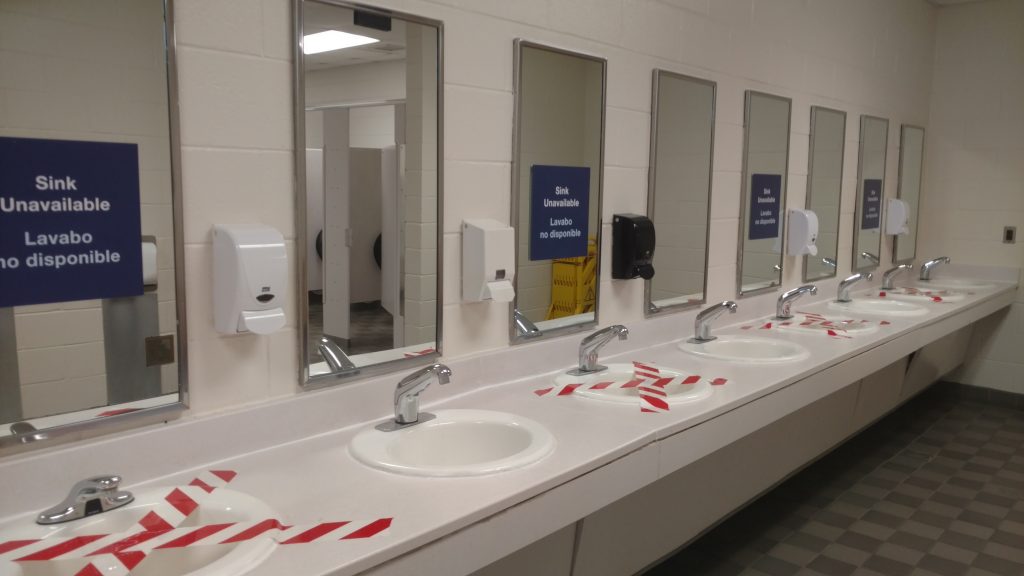 If you're ready to visit, check out https://www.si.edu/visit for the most up-to-date visitor information and to reserve free timed passes.
If you're more comfortable waiting a bit longer before venturing to the Smithsonian, https://www.si.edu/ has a variety of online offerings.