Our Services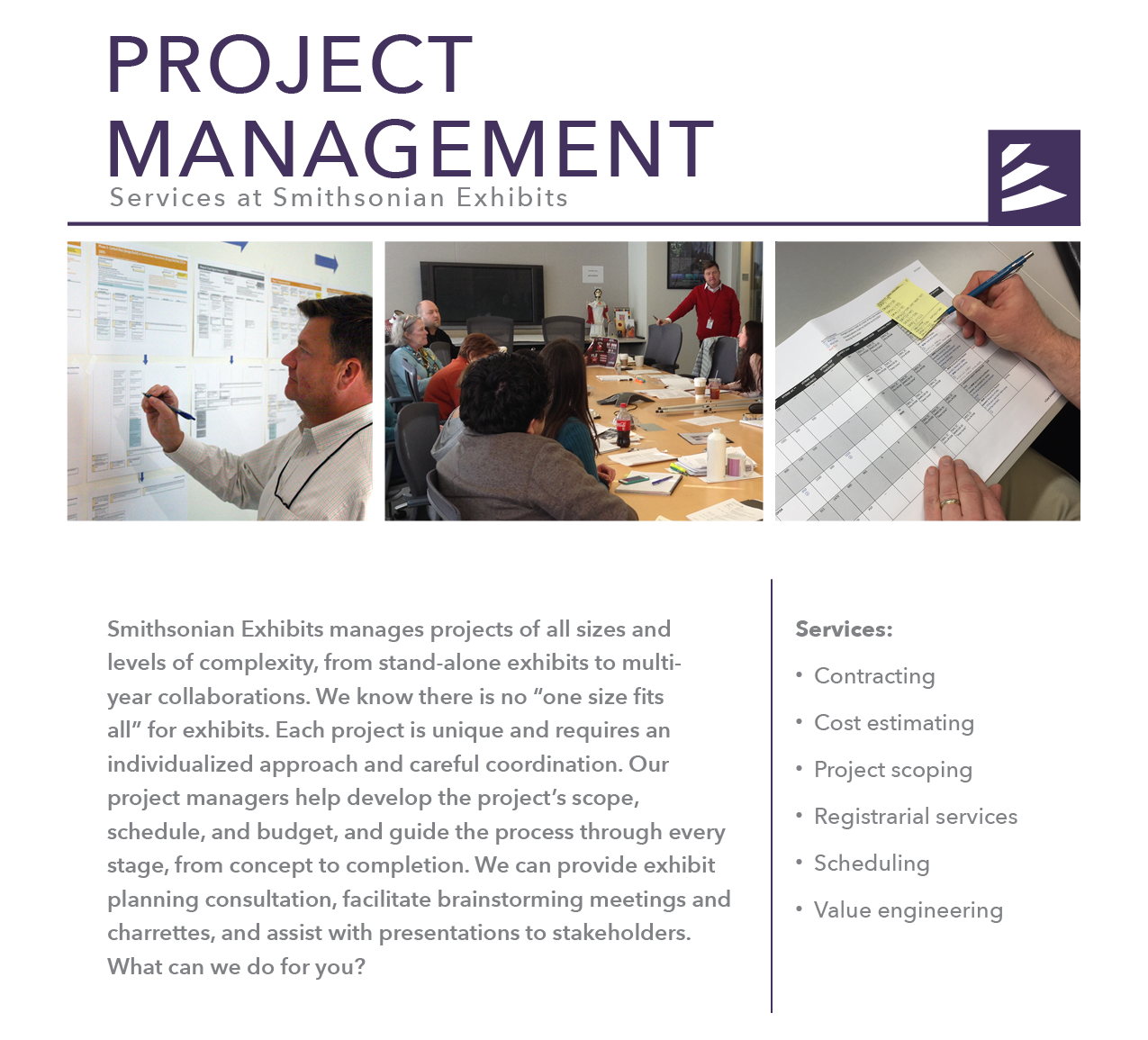 What is an interpretive master plan?
It's a preliminary study of how an organization's current strategic plan and programs align with its vision for a new initiative. In short, it provides a "road map" for launching a new exhibition or program.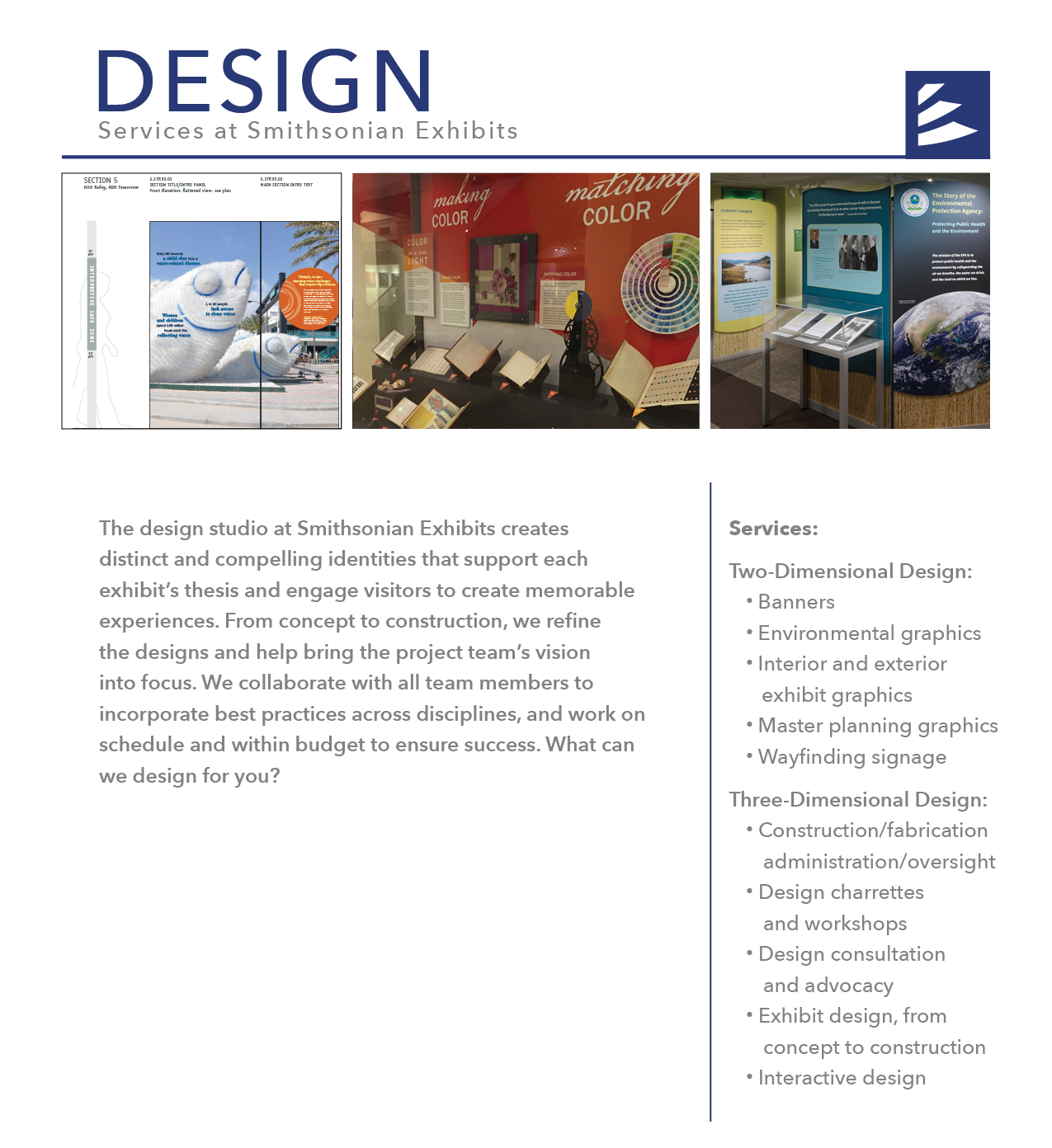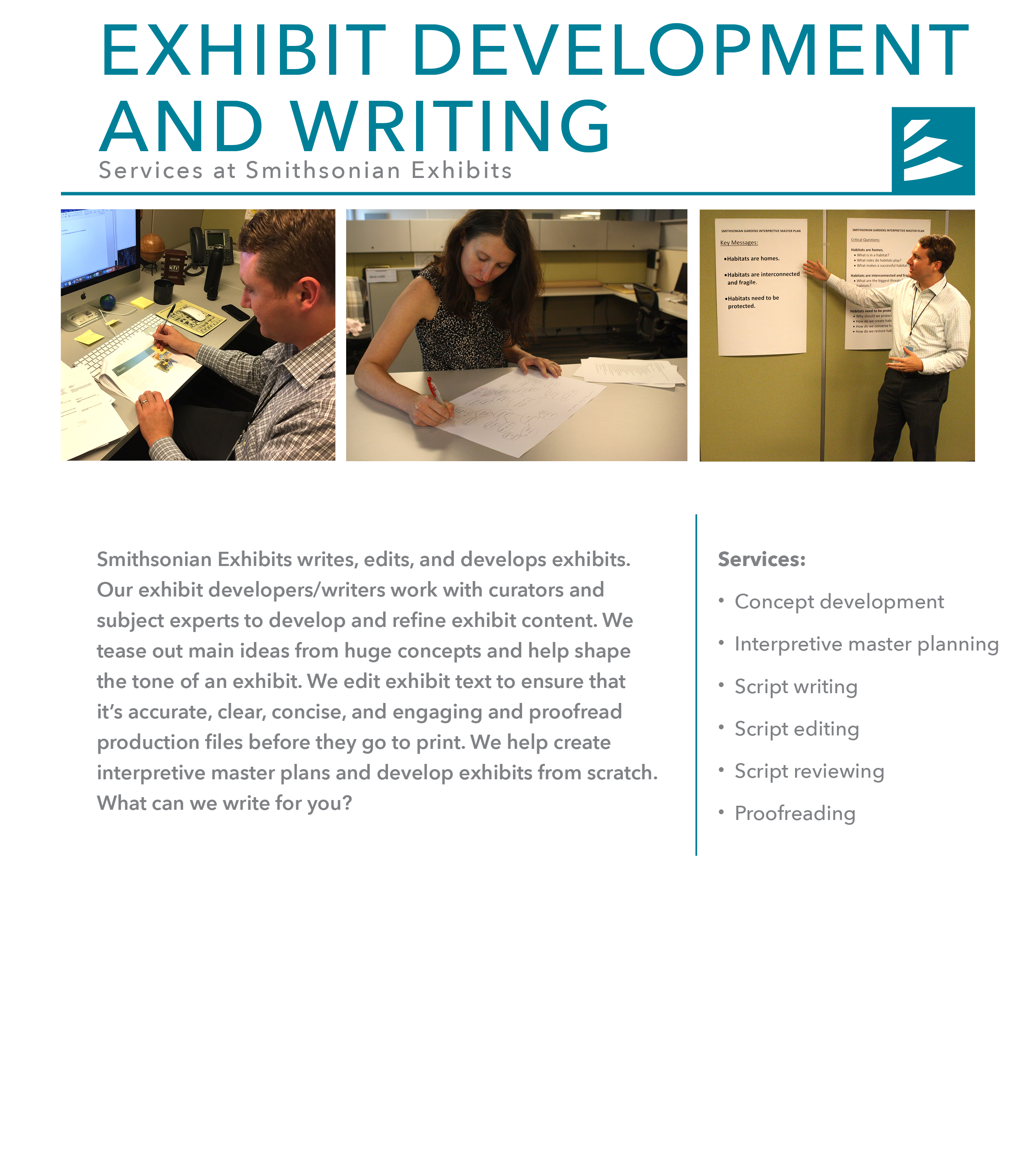 Check out our SIE Guidelines for Label-Writers and Guide to Exhibit Development for tips.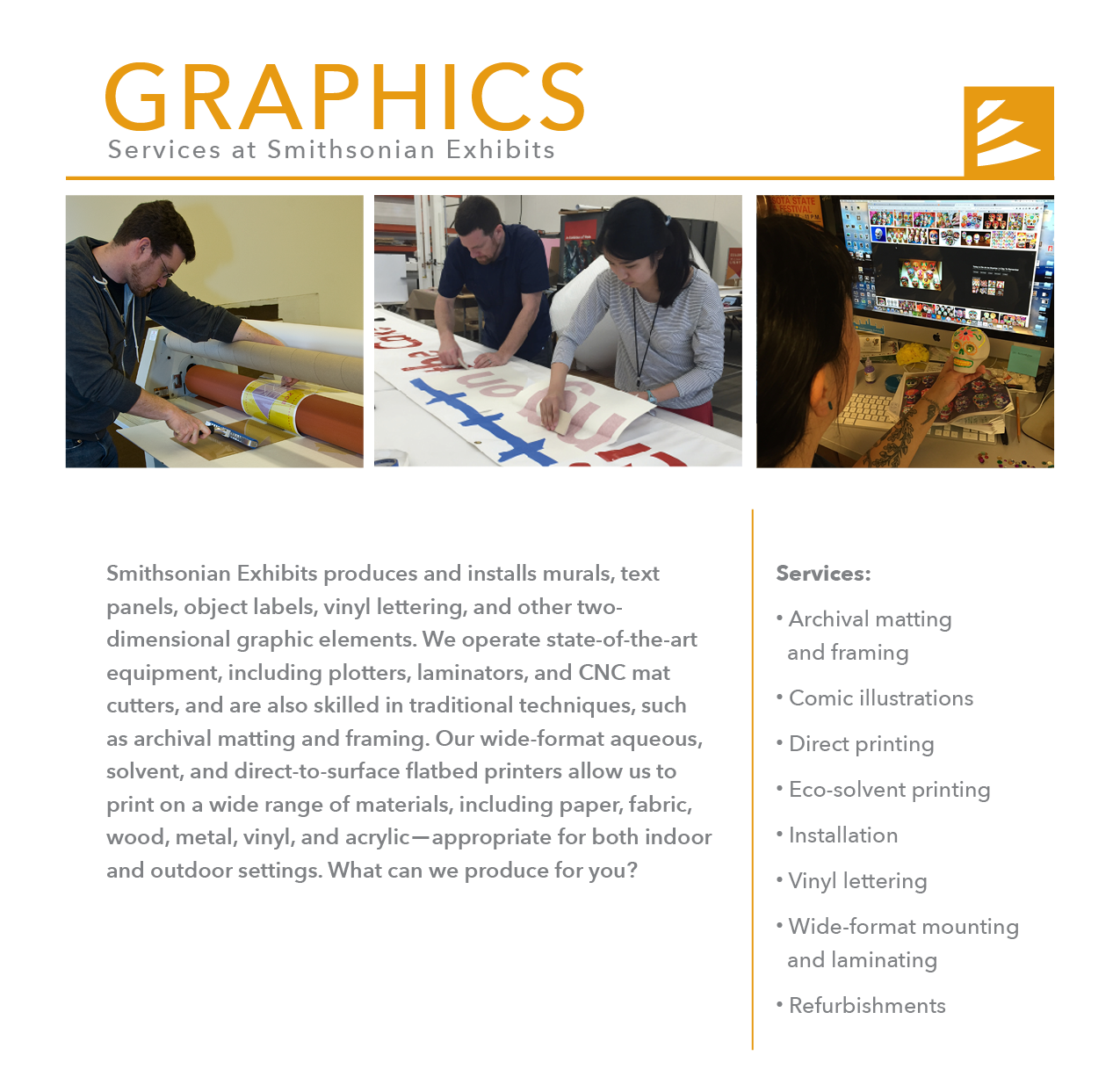 How do we produce graphics?
This video shows the process of printing a graphic directly onto a substrate using our Océ printer—just one of our graphics shop's many capabilities.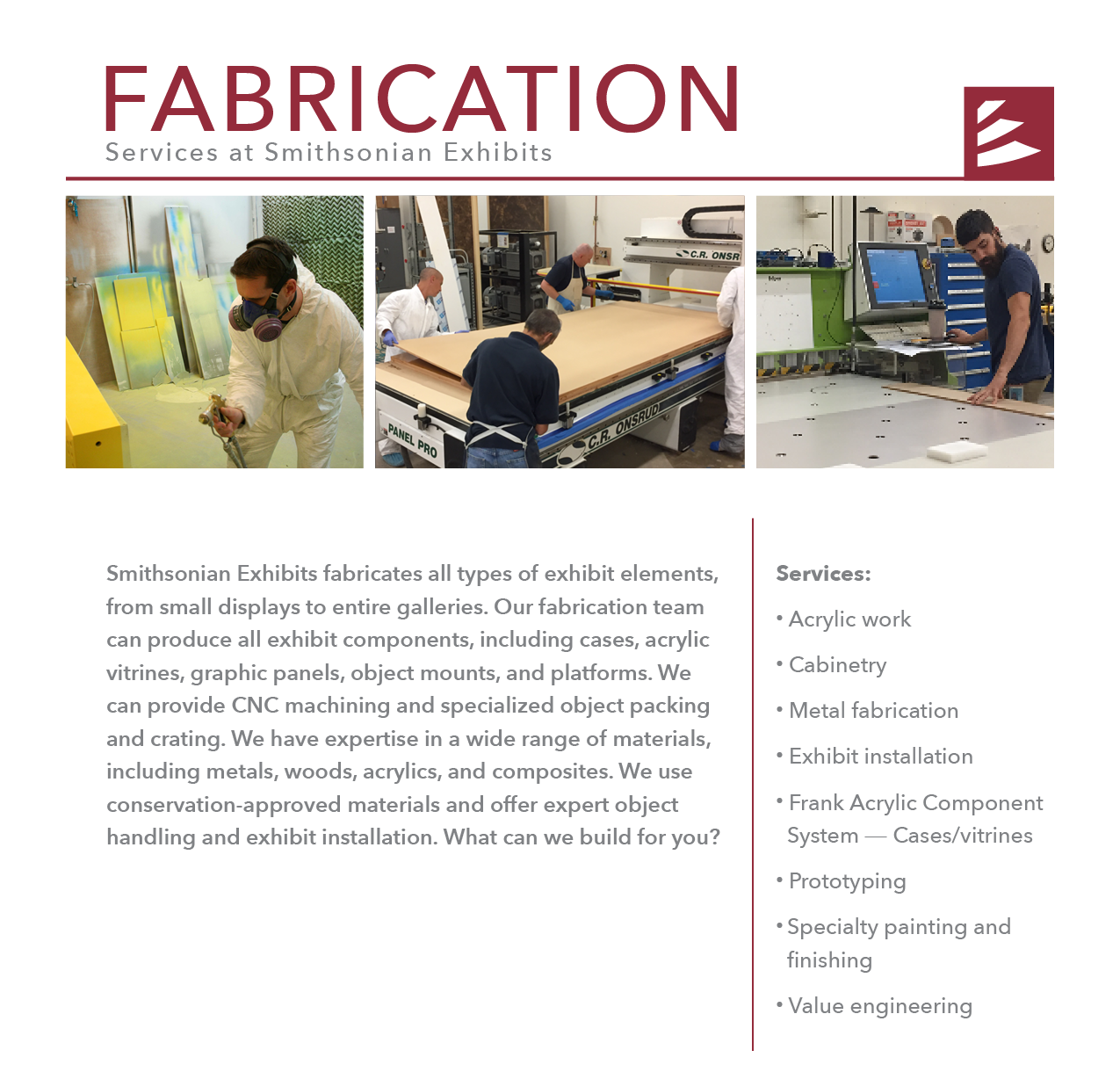 How do we produce cases?
One of the many tools we use to ensure that your exhibit is both durable and beautiful is our Frank Acrylic Component System profiler. It allows us to make clean, modular display cases in any size. See how the process works in this video.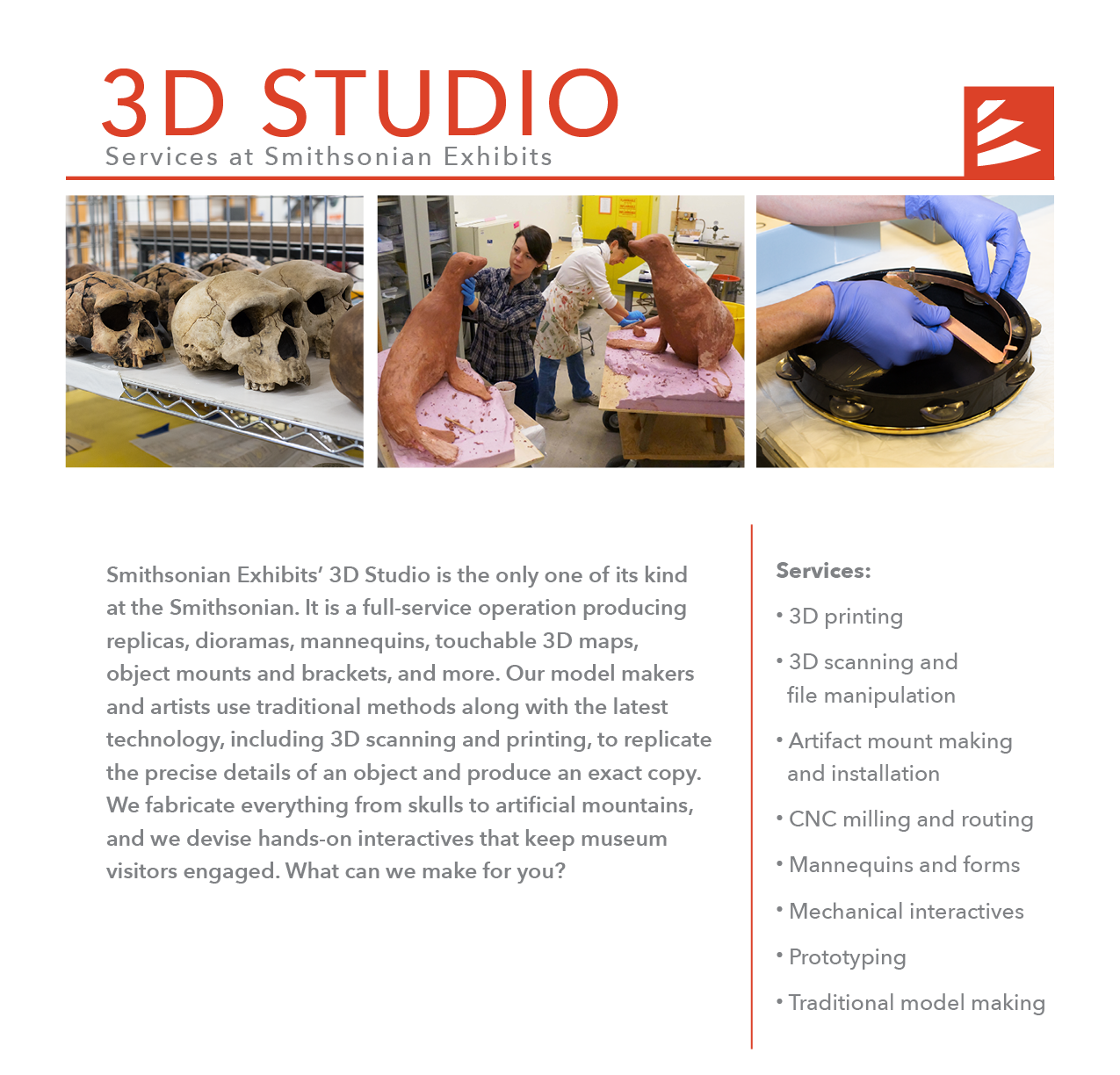 How do we model objects in 3D?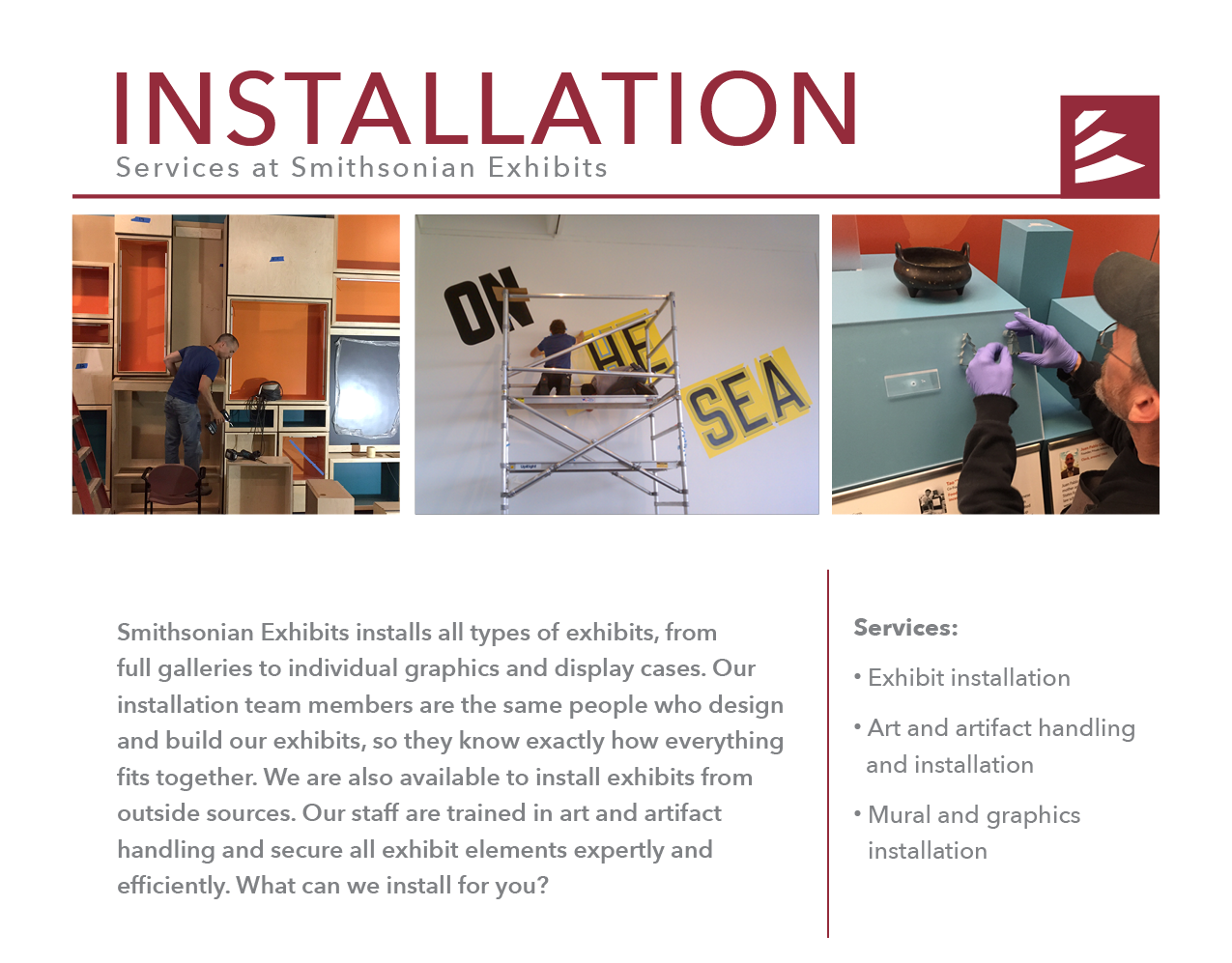 How do we install an exhibit?
Our team carefully installs complex exhibits. See an example of our typical installation process in the video below.