Earlier this summer we installed Spark!Lab, a new exhibit by the Lemelson Center for the Study of Invention and Innovation. The exhibit opened on July 1st in the National Museum of American History, and is an interactive space where children ages six through twelve can become inventors through creative experimentation and invention.
In order to spark the imaginations of these young inventors, the walls of the exhibit are stacked with almost 100 boxes, cases, and drawers full of building materials and inspirational objects from the museum's collections. Our fabricators put their own creative talents to work as they installed these boxes throughout May and June. It was no easy feat: each individual box was first built and painted in our facility, then transported to the museum where the boxes were carefully arranged and mounted to the wall one at a time. Then our team wired up lights and attached graphic panels, while curators from the museum helped place the objects into the cases. Before we knew it, the completely blank walls had turned into this: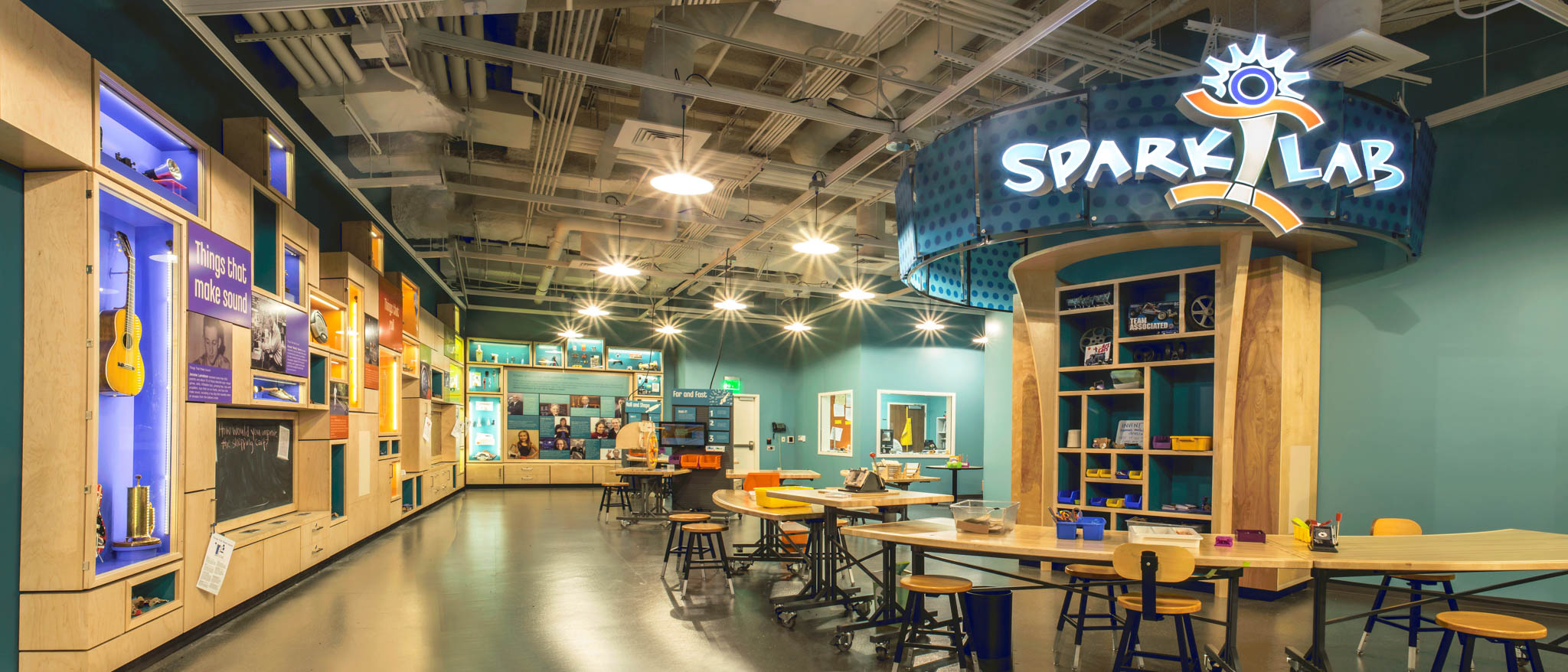 Check out the photos below to see what our installation process looked like!





Spark!Lab is open from 10am to 4pm every day, except Tuesdays and December 25th.