The National Portrait Gallery opened One Life: Dolores Huerta on July 3. Huerta was a founder of the United Farm Workers and served as the organization's lobbyist and contracts negotiator.
OEC printed and installed the large mural featured at the entrance to the exhibit, using LexJet Print-N-Stick Fabric. To accommodate the size of the graphic, OEC printed it in three pieces and installed it on-site.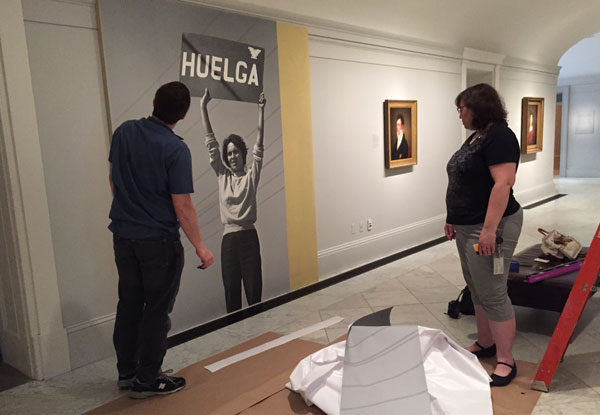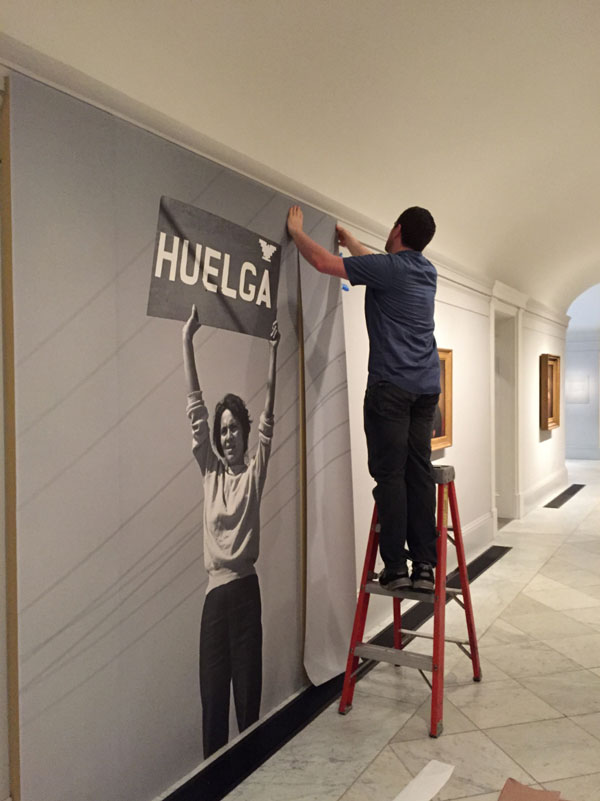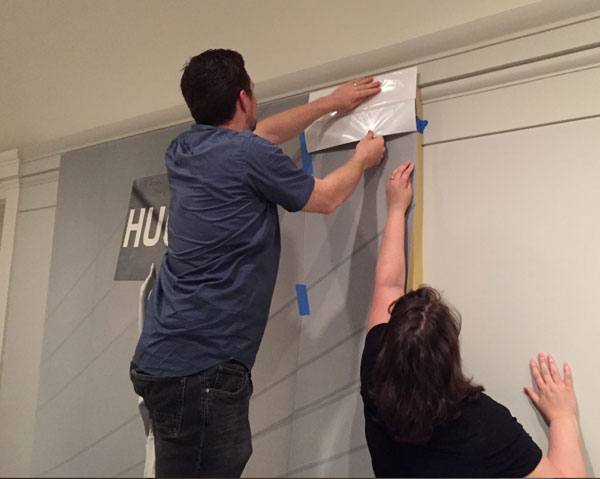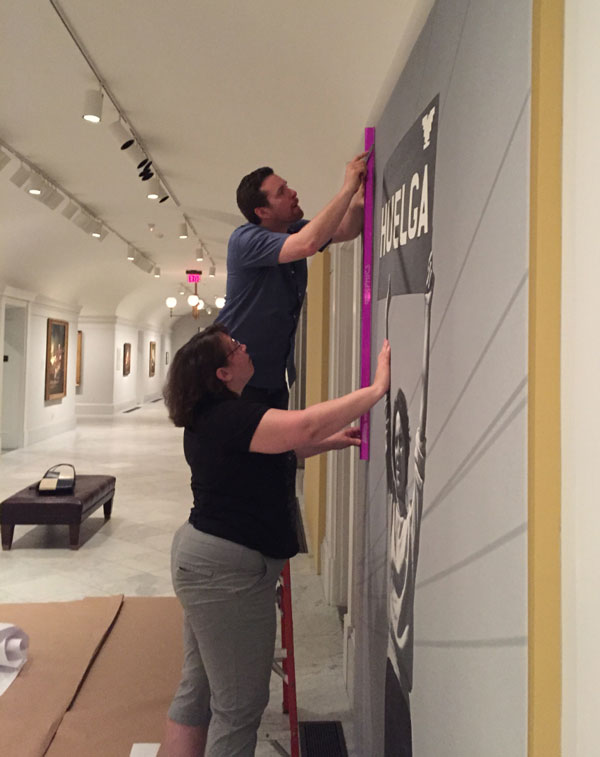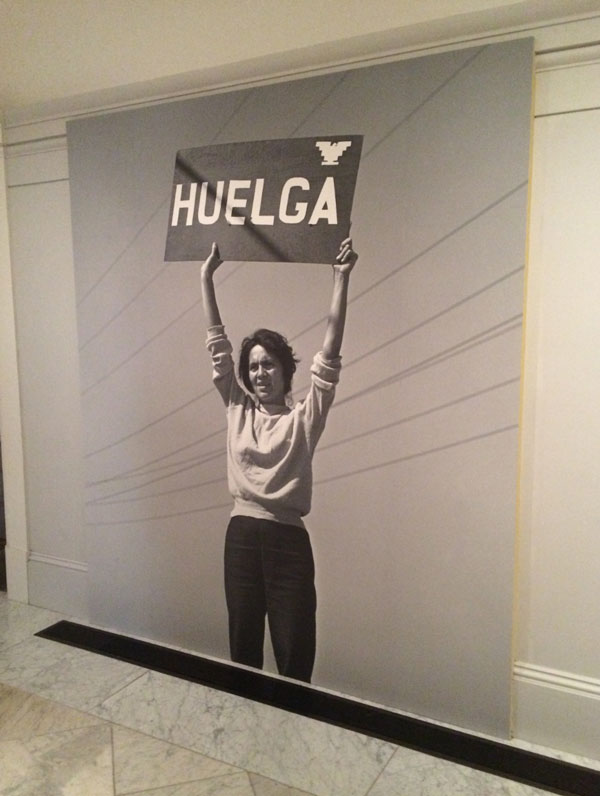 One Life: Dolores Huerta is open through May 15, 2016.