Washington has museums devoted to many subjects. But until recently, it didn't have one devoted to diplomacy. That changed in November, when the U.S. Department of State unveiled the National Museum of American Diplomacy (NMAD) with its inaugural exhibition, Diplomacy Is Our Mission.
Smithsonian Exhibits (SIE) was thrilled to be part of the project. We provided exhibit development, design, graphic production, fabrication, 3D studio, and installation services for the exhibition as well as a separate gallery devoted to the Signature Segment of the Berlin Wall.
As NMAD prepares for its future permanent exhibitions (read more about that here), Diplomacy Is Our Mission allows the museum to highlight its amazing stories and collections. Find out how you can visit the exhibition here.
The project started with a content development phase, during which SIE worked with NMAD's team to identify their main themes and select stories, artifacts, and images to support them. The team settled on four central themes to help tell the story of diplomacy: Security, Prosperity, Democracy, and Development.
Selecting which stories, artifacts, and images to include was no easy task. The museum spans the entire history of U.S. diplomacy from 1776 to today and covers events that occurred all over the world. NMAD's collection features more than 9,000 items. That's a lot of artifacts to pick from!
To help narrow the focus, the team decided to select three stories to support each theme: one historic, one contemporary, and one surprising or unusual. NMAD plans to refresh these stories periodically during the span of the exhibition to add new content and encourage visitors to come back. The team also decided to include an updatable section in the exhibition, called "Spotlight on Diplomacy," which allows NMAD to address current events and mark anniversaries of historic milestones.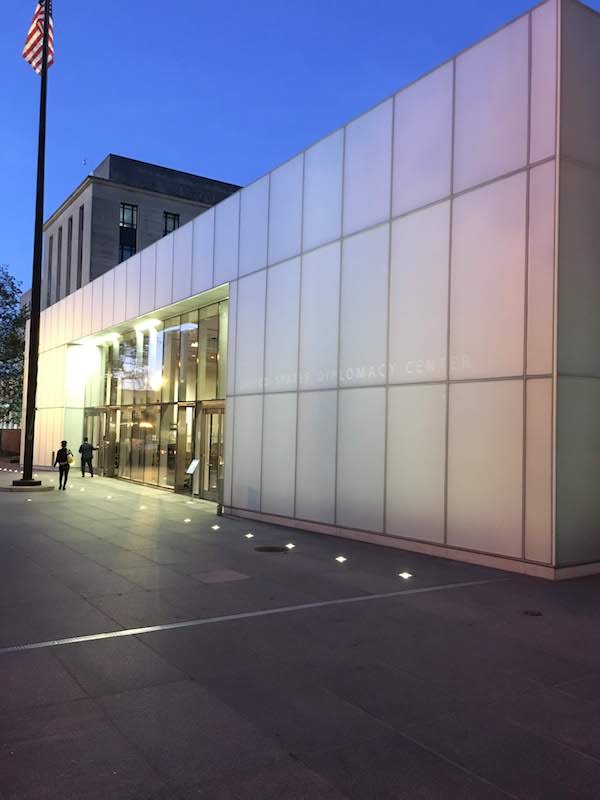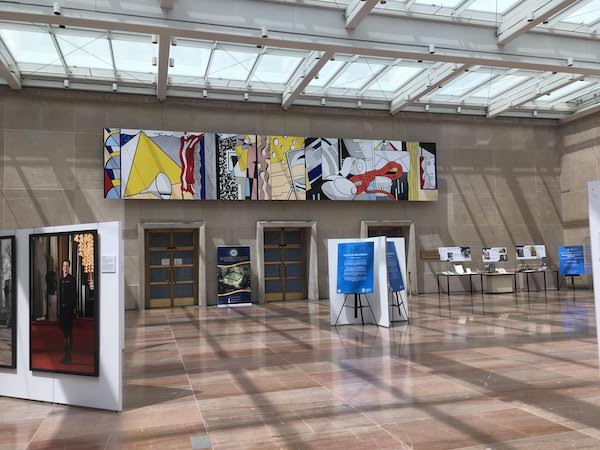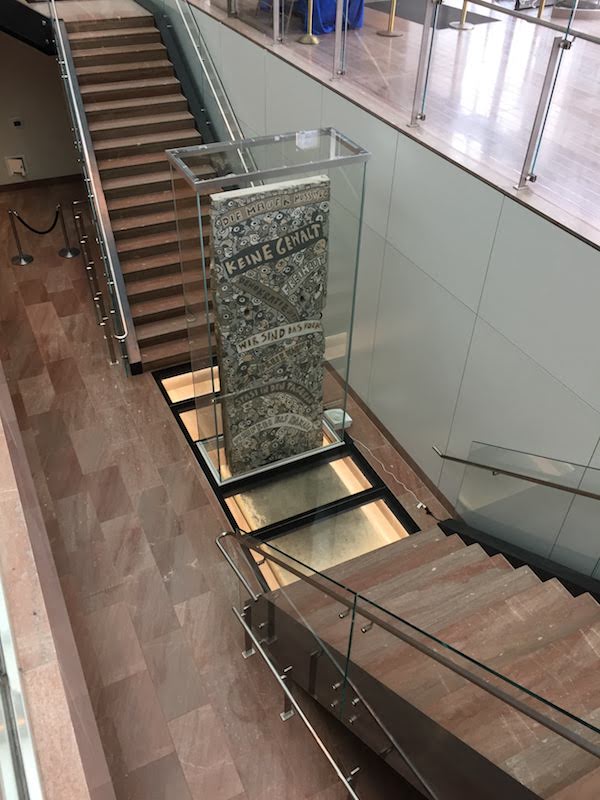 NMAD wanted a design that would stand out while complementing the existing architecture of the pavilion and the historic entrance to the State Department. NMAD also wanted to create a more intimate gallery experience within the pavilion, a large open space dominated by Tennessee pink marble, metal, and glass.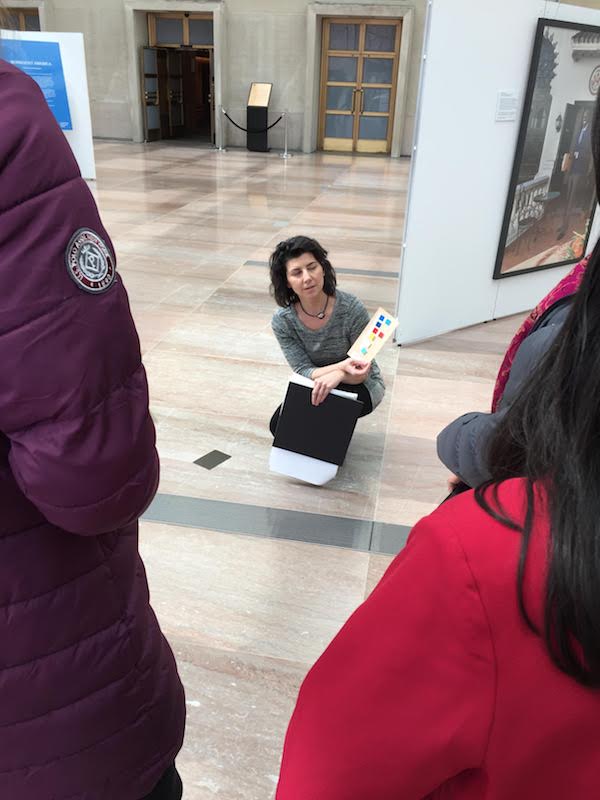 SIE's design team came up with a system of four self-contained circular modules, one for each theme, which would allow visitors to wander in and out of distinct gallery spaces without restricting visitor flow. Large banners would identify the theme of each module.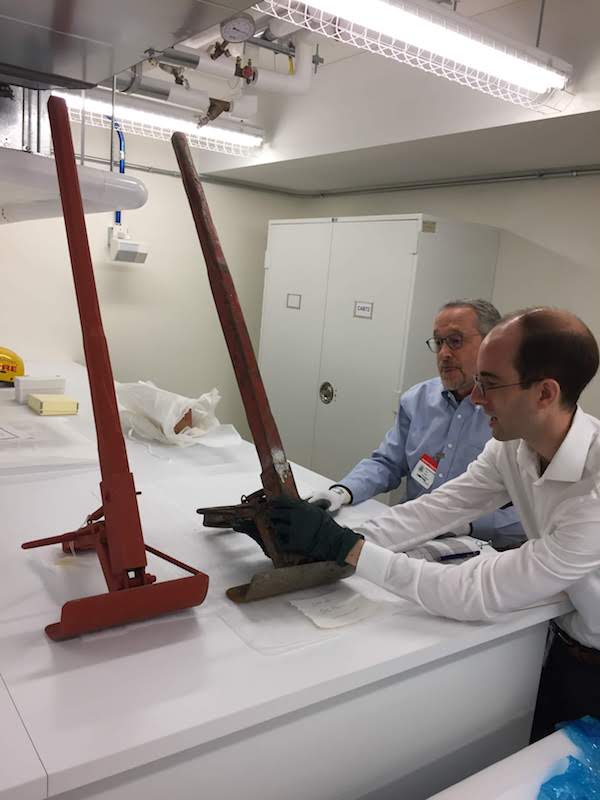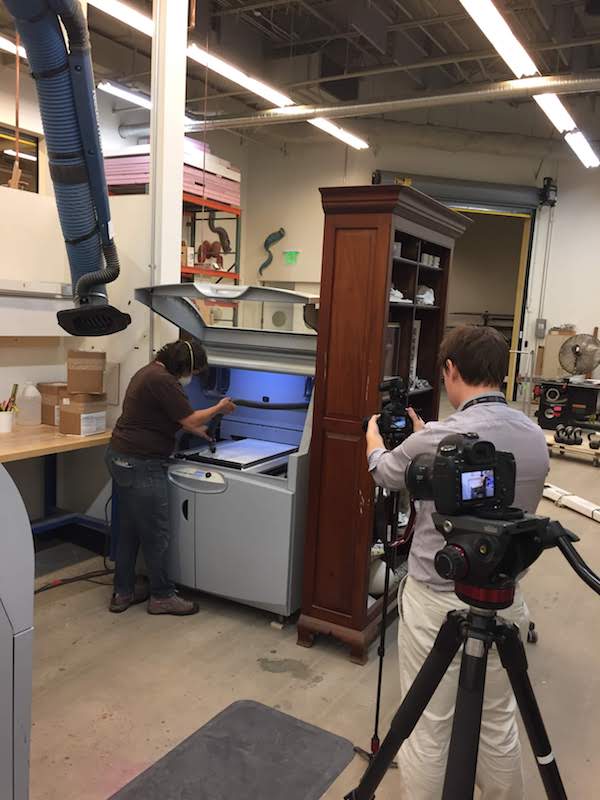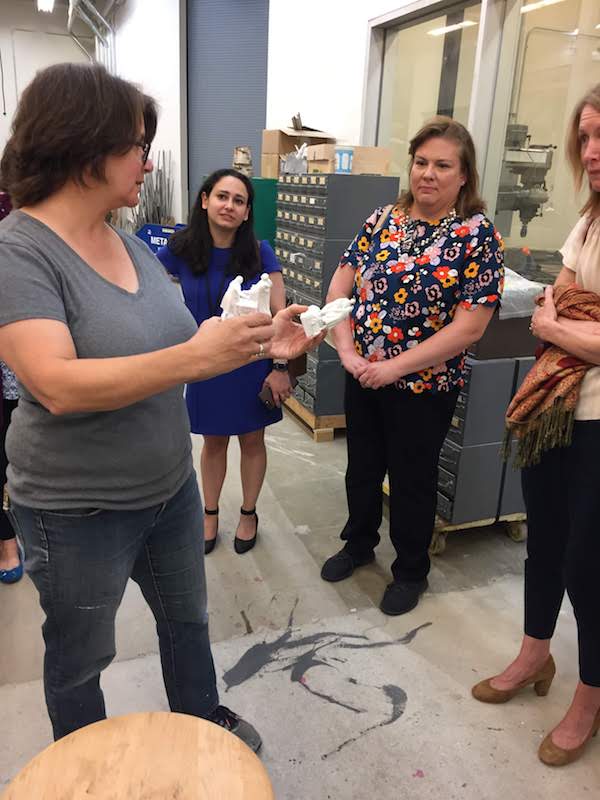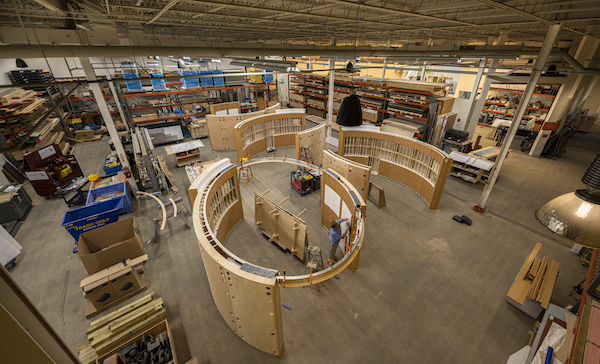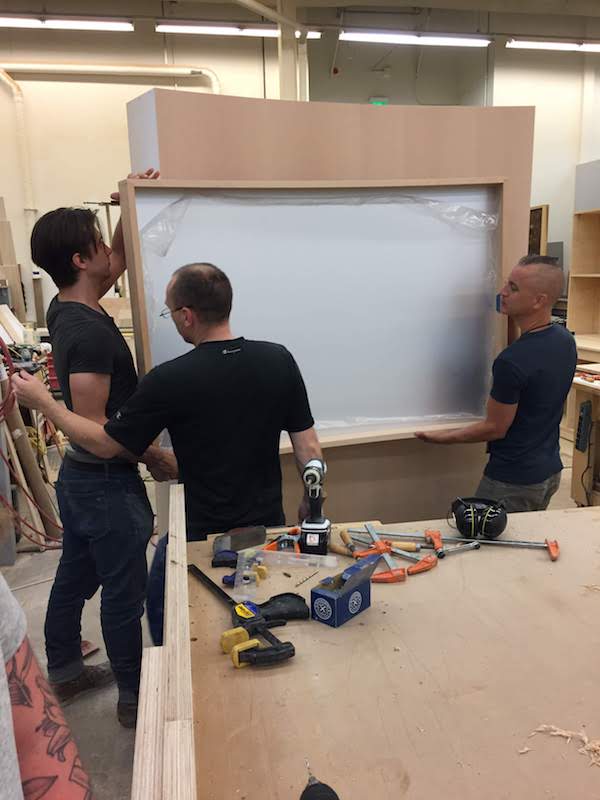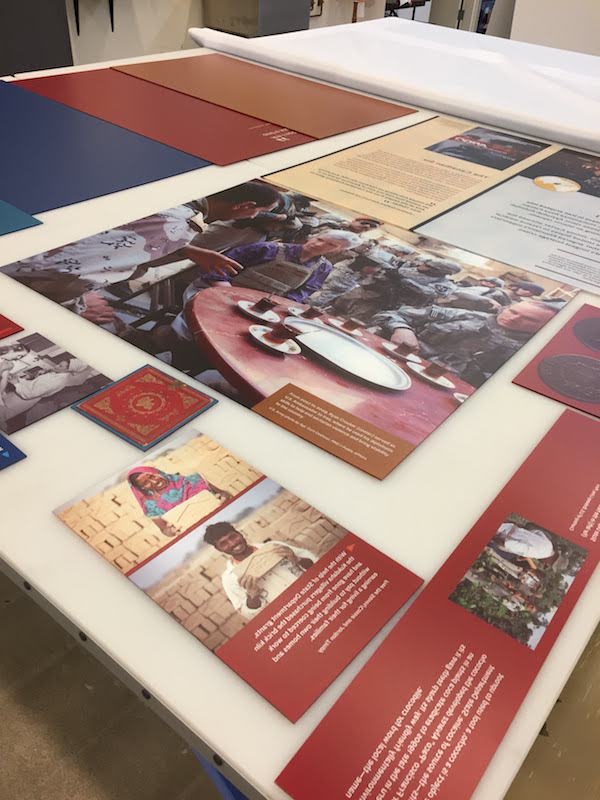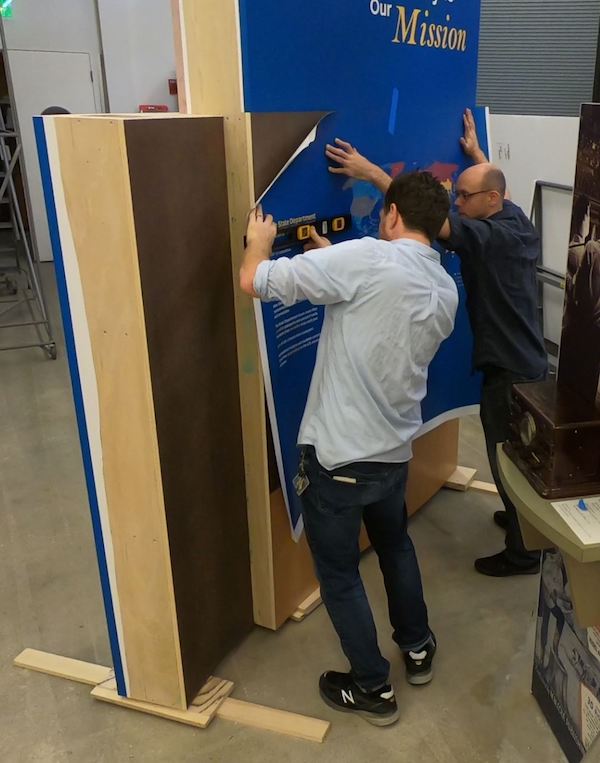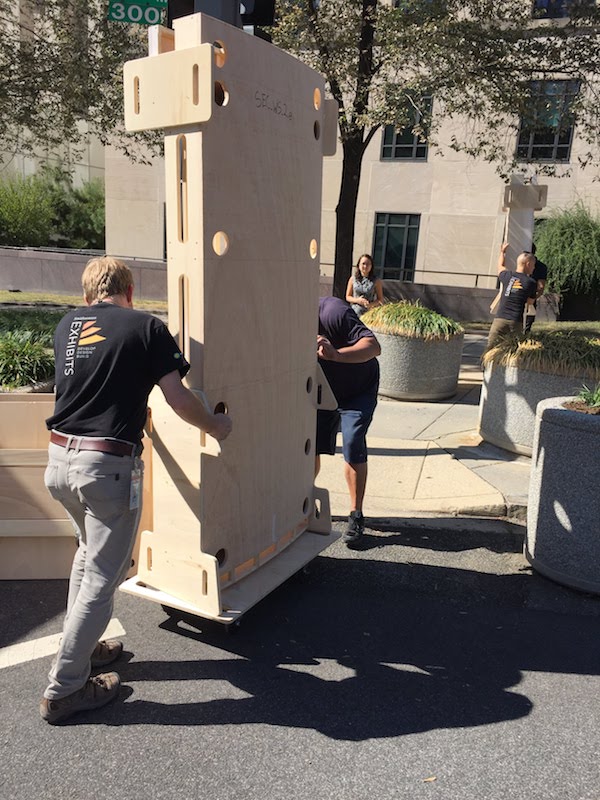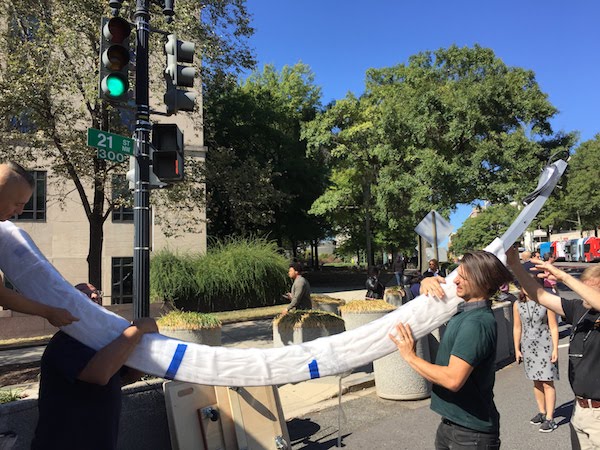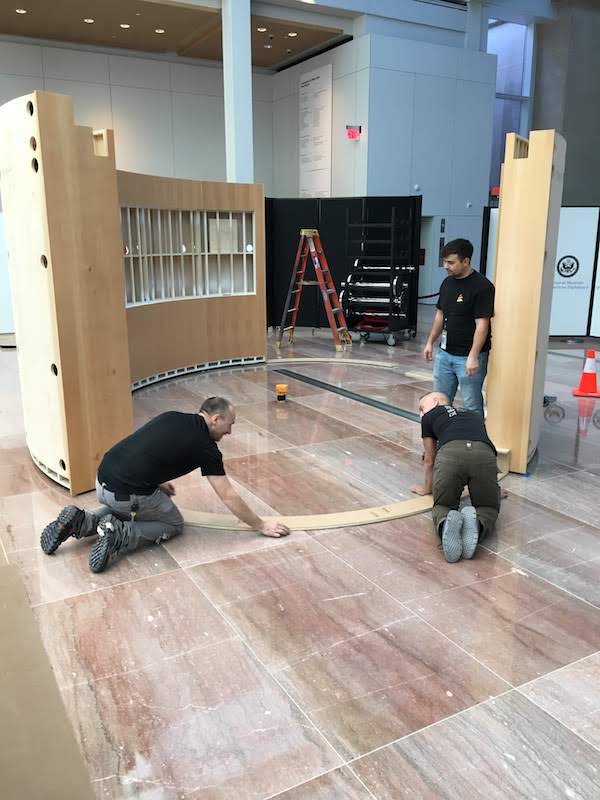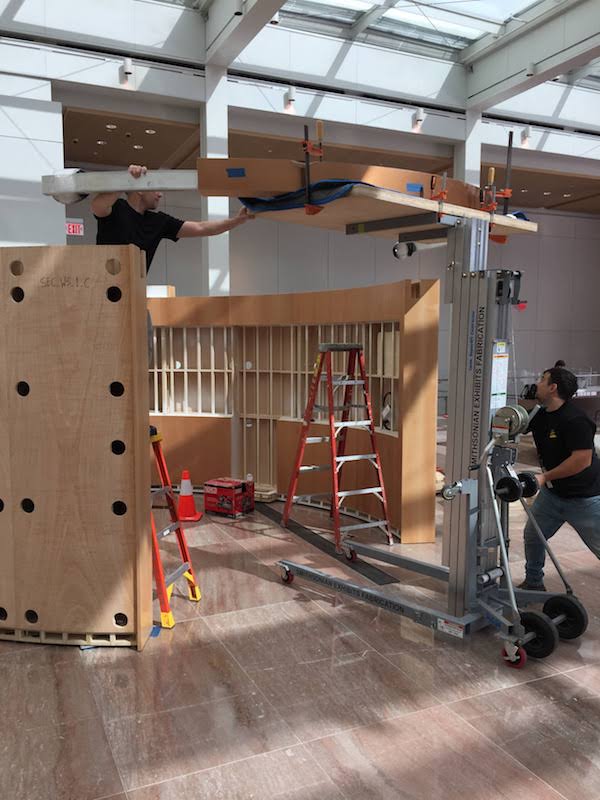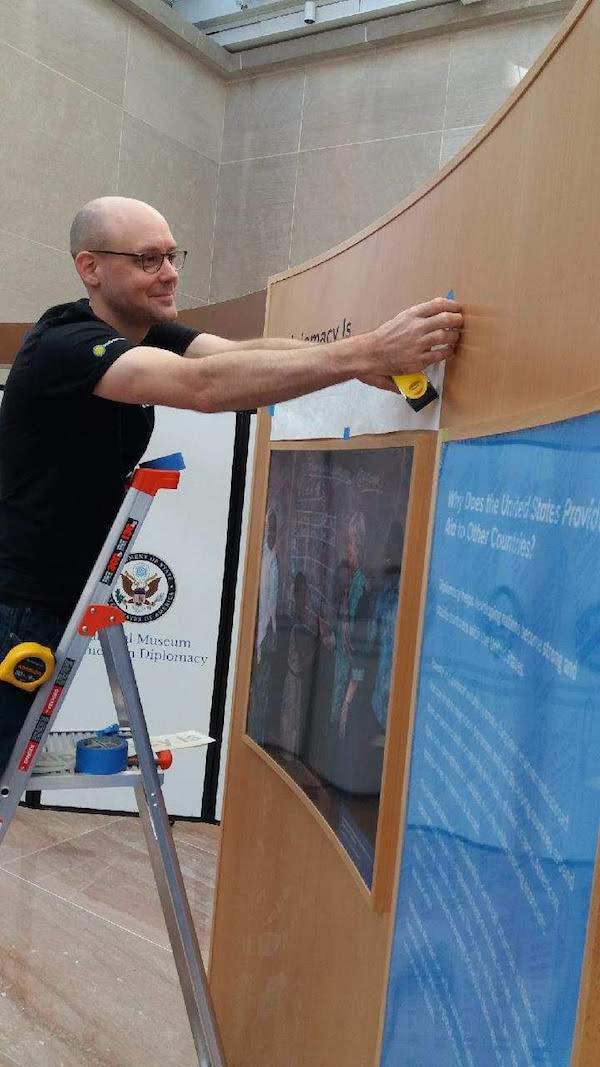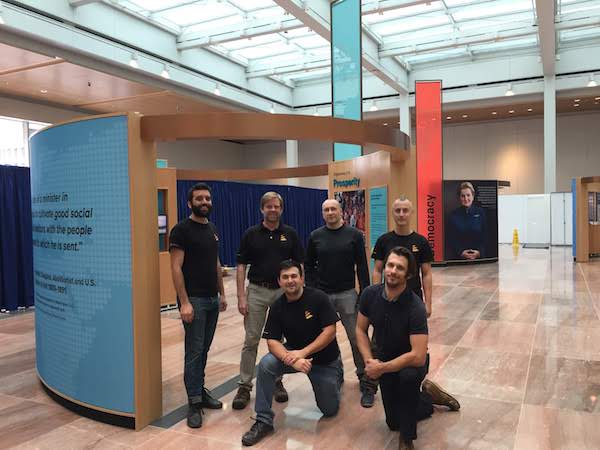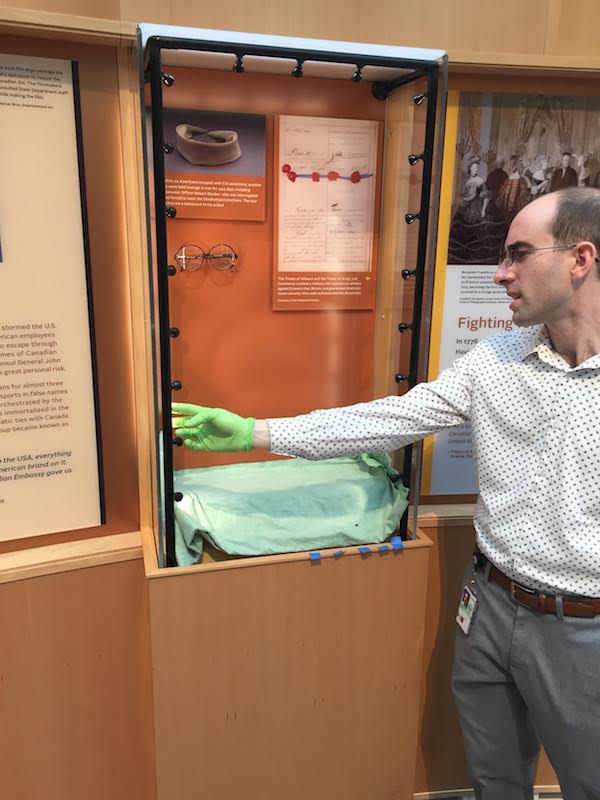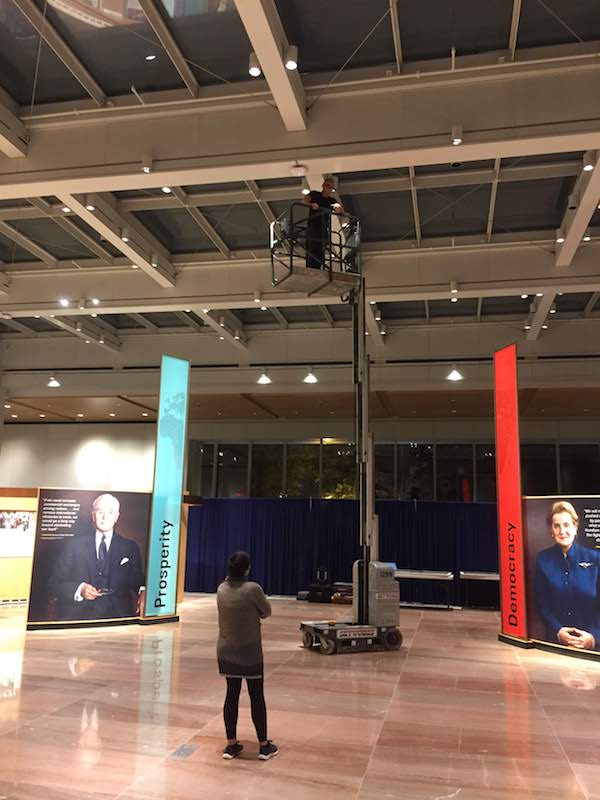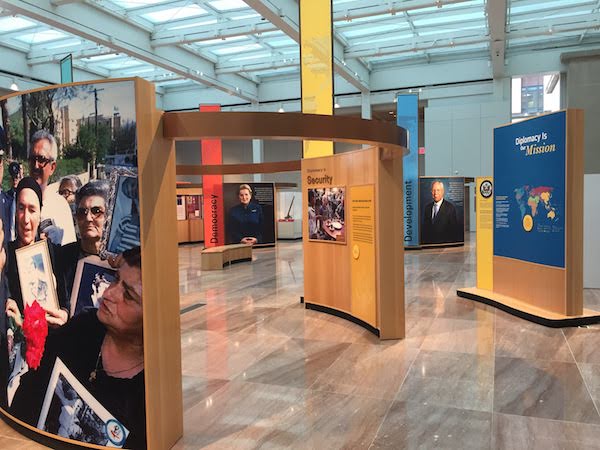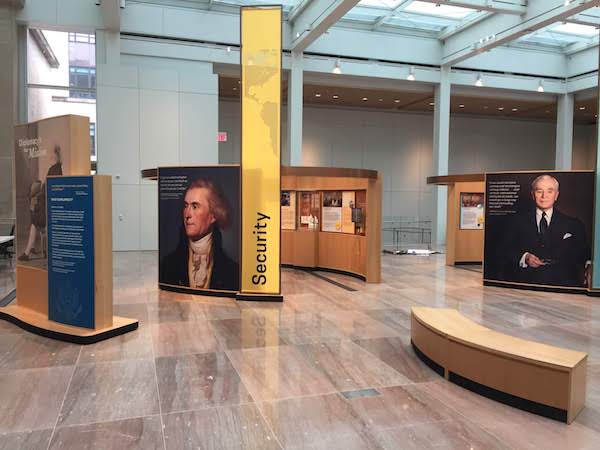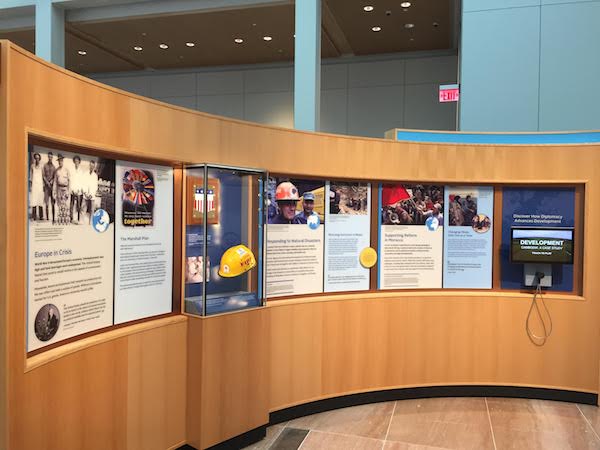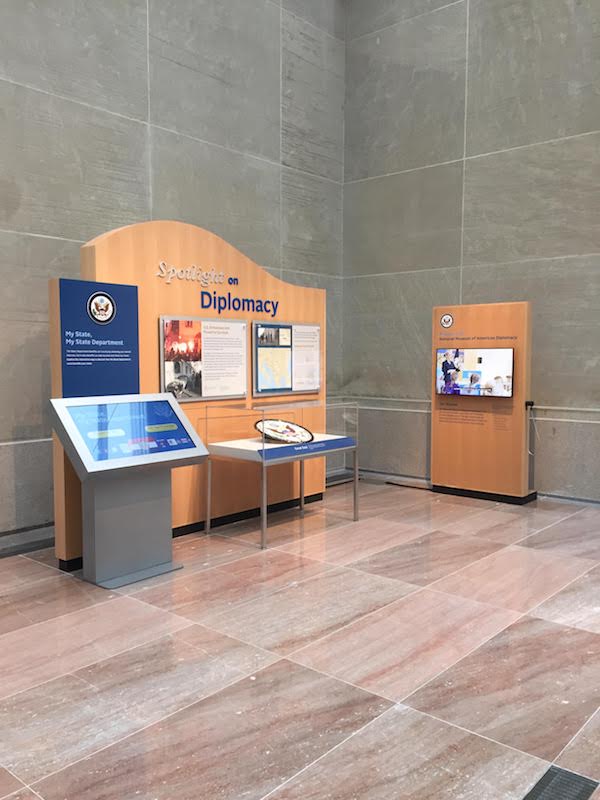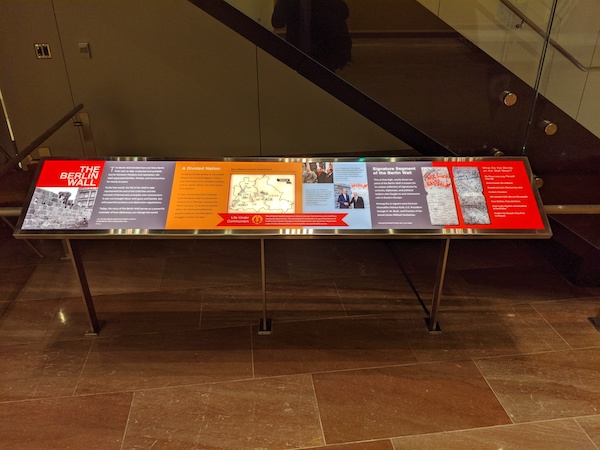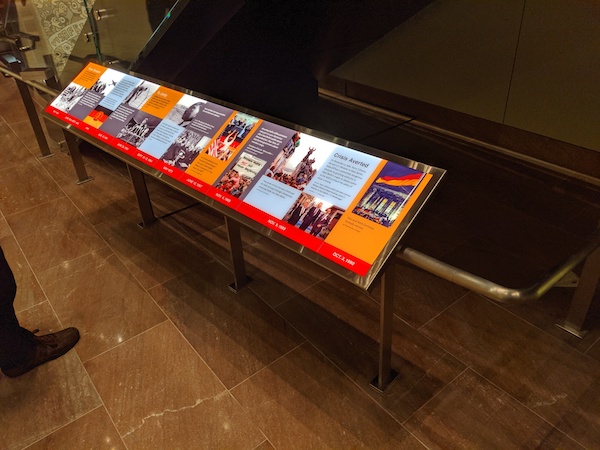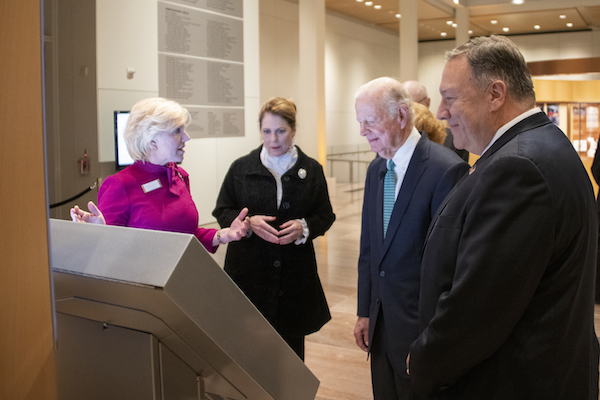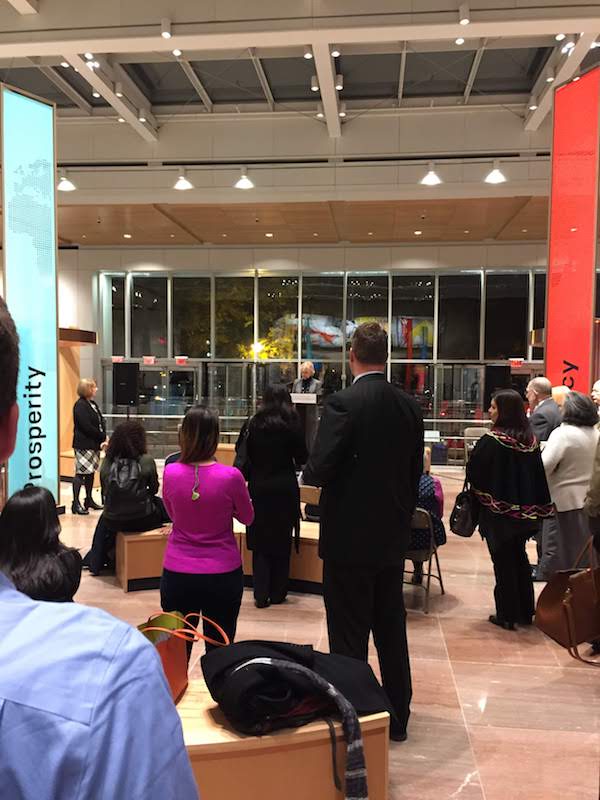 The project involved all of SIE's departments and showcased our full capabilities to develop, design, and build first-class exhibitions. SIE was delighted to be involved in the project and looks forward to future collaborations with NMAD and our other federal partners.