Sometimes small artifacts can have outsized meanings. Take the dog tags in the National Museum of American History's (NMAH) new exhibit Many Voices, One Nation, which explores how the many voices of people in America have shaped our nation. The dog tags belonged to men and women of different ethnicities and faiths who served in the armed forces in the 1940s and '50s. The original artifacts measure only a couple of inches wide, but they speak volumes about the diverse Americans who risked their lives to serve their country.
As part of the exhibit, NMAH asked Smithsonian Exhibits (SIE) to create touchable replicas of eight dog tags, enlarged to twice their size to reveal details. Model maker Chris Hollshwander led the effort for SIE.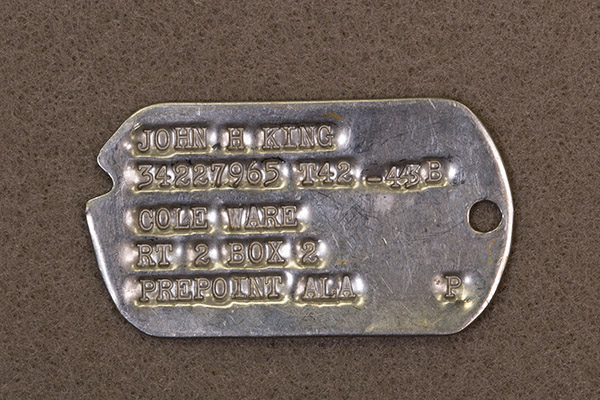 The first step was to stitch together a series of high-resolution photos of the dog tags taken from different angles, using a process known as photogrammetry, to create 3D polygon models. This was a challenge because the reflective surface of the dog tags distorted some of the details, which had to be cleaned up using digital sculpting software.
Once the digital 3D models were complete, Chris programmed the computer numerical control (CNC) milling machine, to cut the replica dog tags out of aluminum.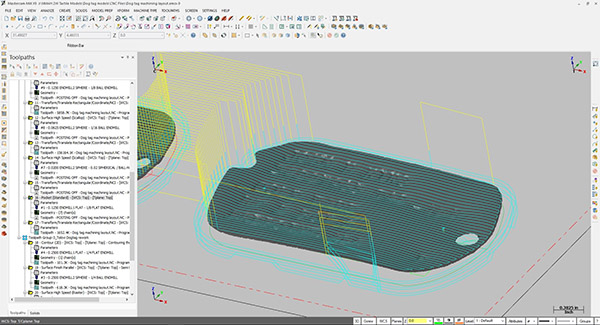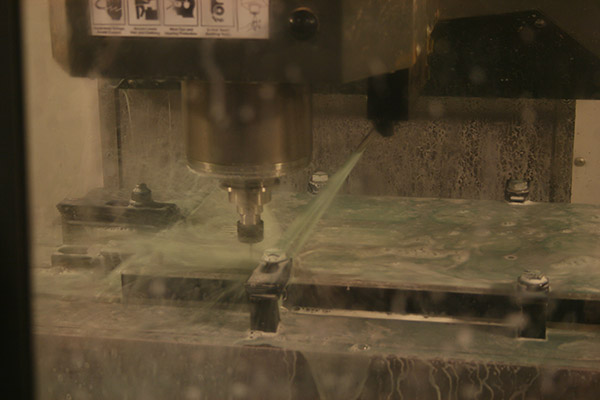 The original dog tags are worn from combat and years of age. To recreate this appearance as closely as possible, Chris sandblasted the replicas, polished them on a buffing wheel, and used shades of black and brown paint to darken the letters and mimic the dirt, oils, and scratches on the originals. He then covered them with a coat of urethane to protect them from further wear and tear from visitors' hands.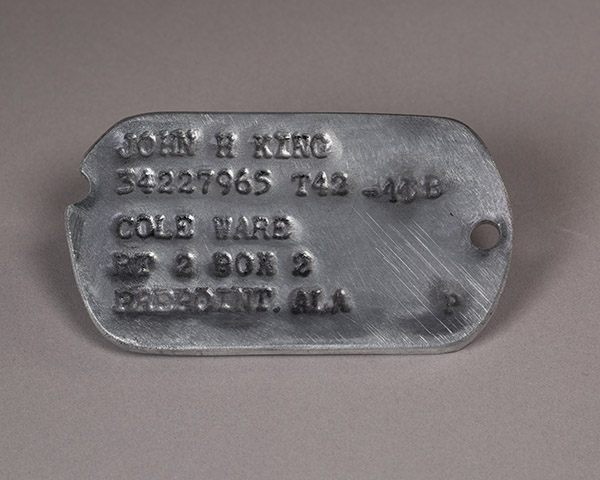 Once the dog tags were ready, it was time to install.