It's easy to get wrapped up in the amazing technology we have available at Smithsonian Exhibits, but one of the places we truly shine is in our ability to marry the old and the new.
The Smithsonian Latino Center's pop-up Day of the Dead exhibition at the National Museum of the American Indian gave us a chance to do just that. This exhibition blended leading-edge technology and traditional practices.
Our striking graphics and bilingual text welcomed audiences into this temporary space, while the ofrenda, or altar, we created gave visitors a chance to interact with a key part of the celebration.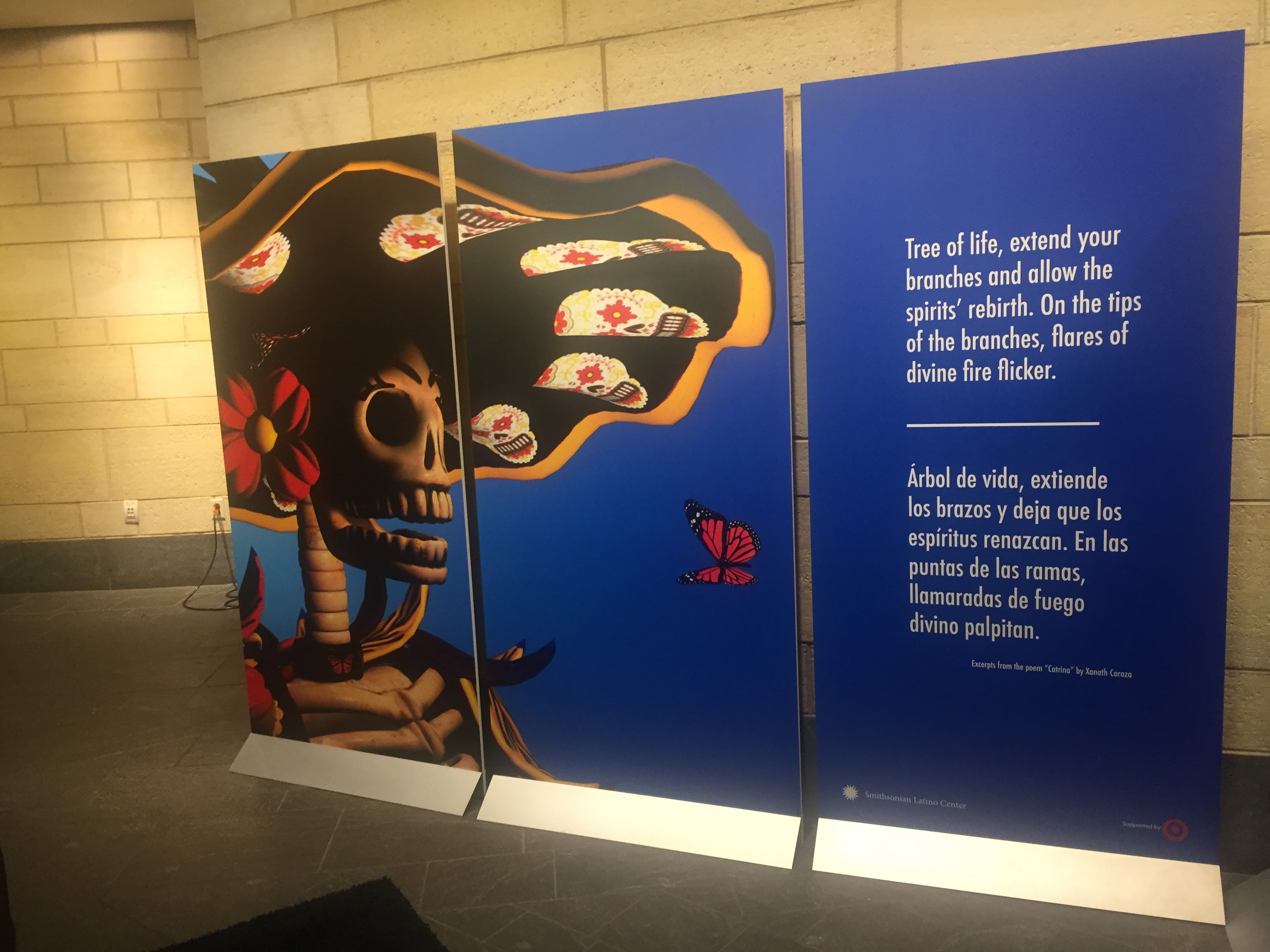 An ofrenda, is a central part of the associated rituals. Traditionally, the altar is covered with offerings for the dead, such as paper flowers and sugar skulls.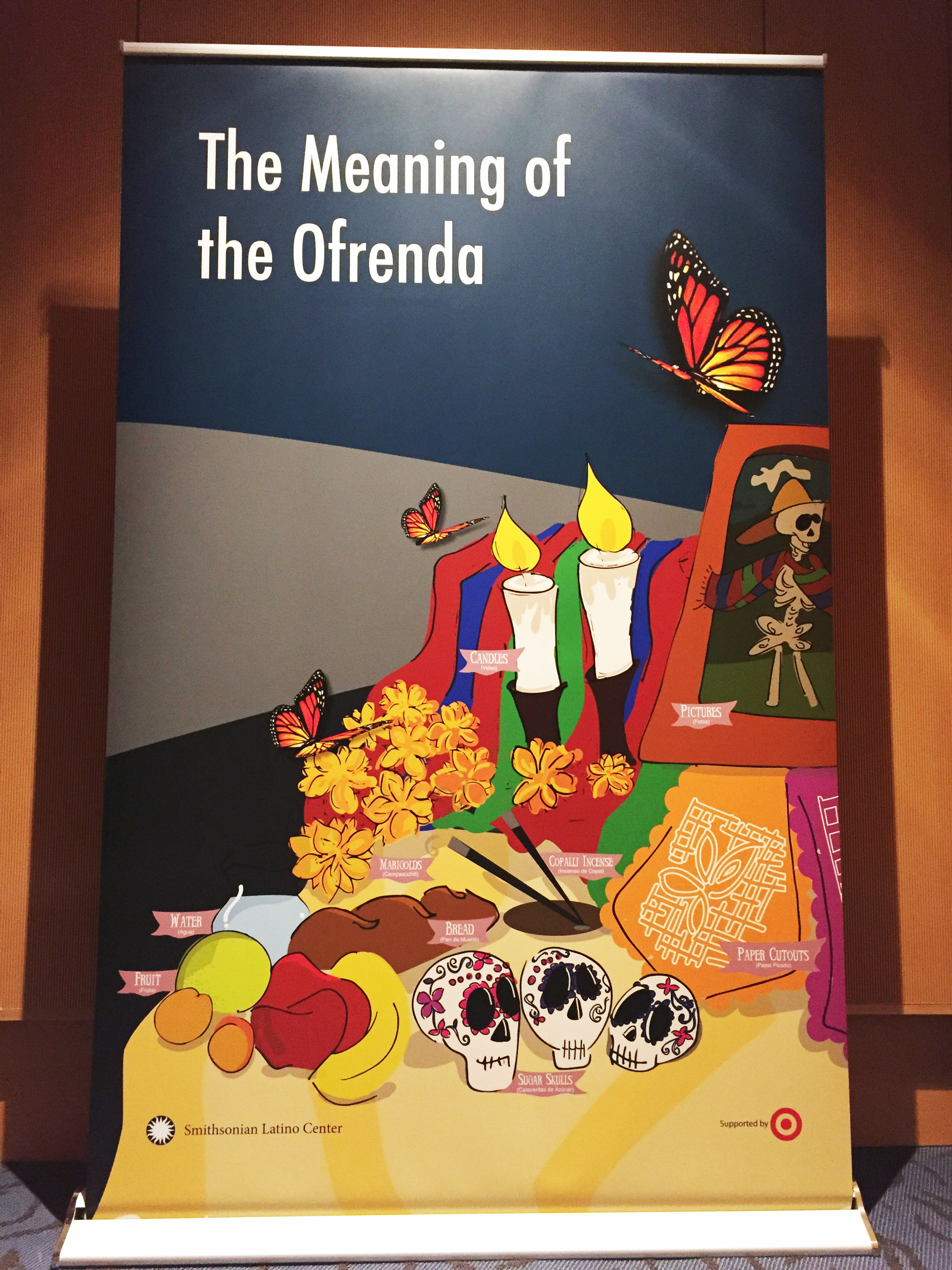 Instead of only explaining the importance of the ofrenda, the Smithsonian Latino Center opted to include one in the exhibition at the National Museum of the American Indian.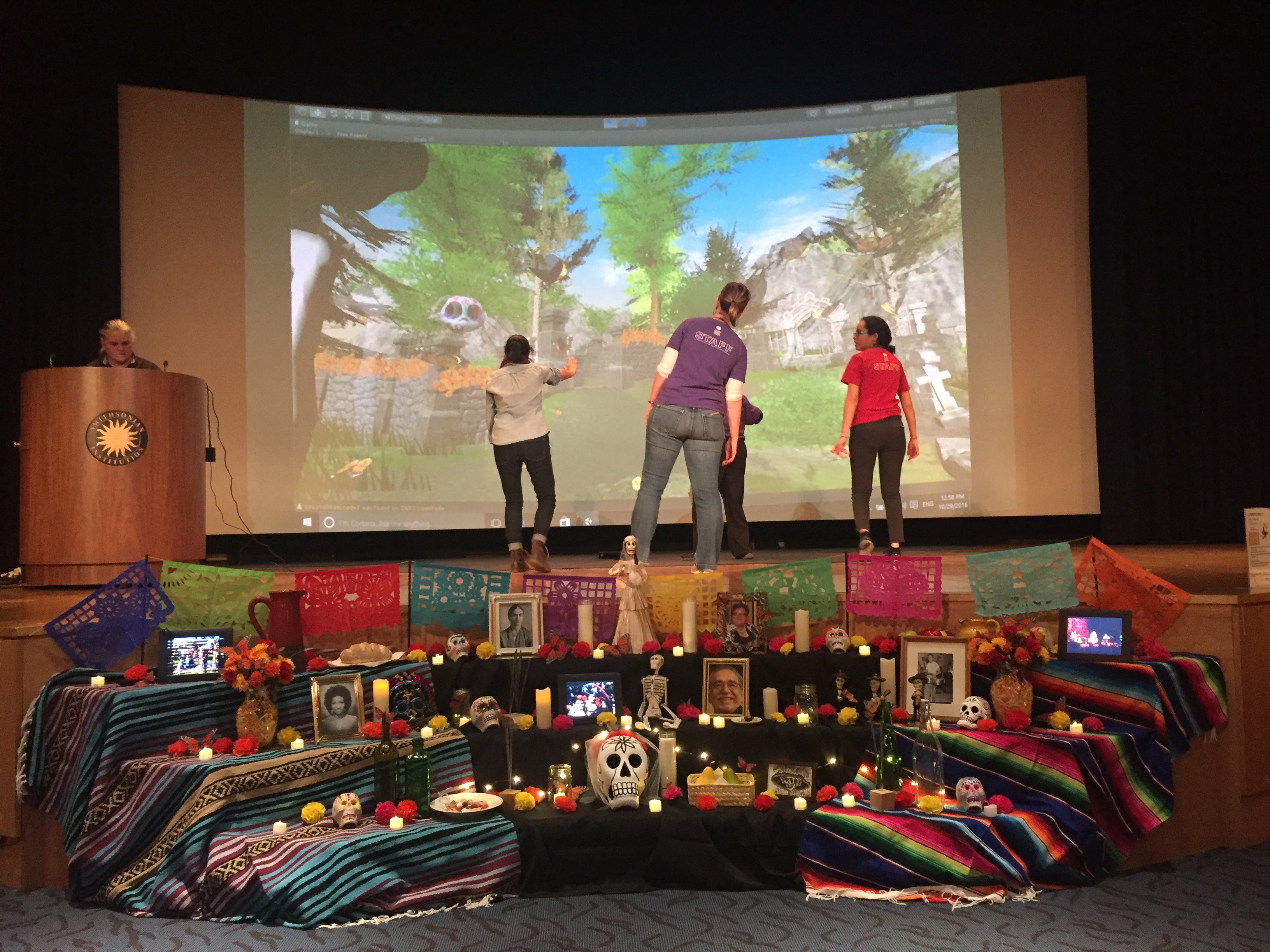 Even though this was a teaching tool and not a true ofrenda, it was assembled in a similar way. Present-day Dia de los Muertos celebrations use a combination of purchased items and handcrafted ones. We did the same thing.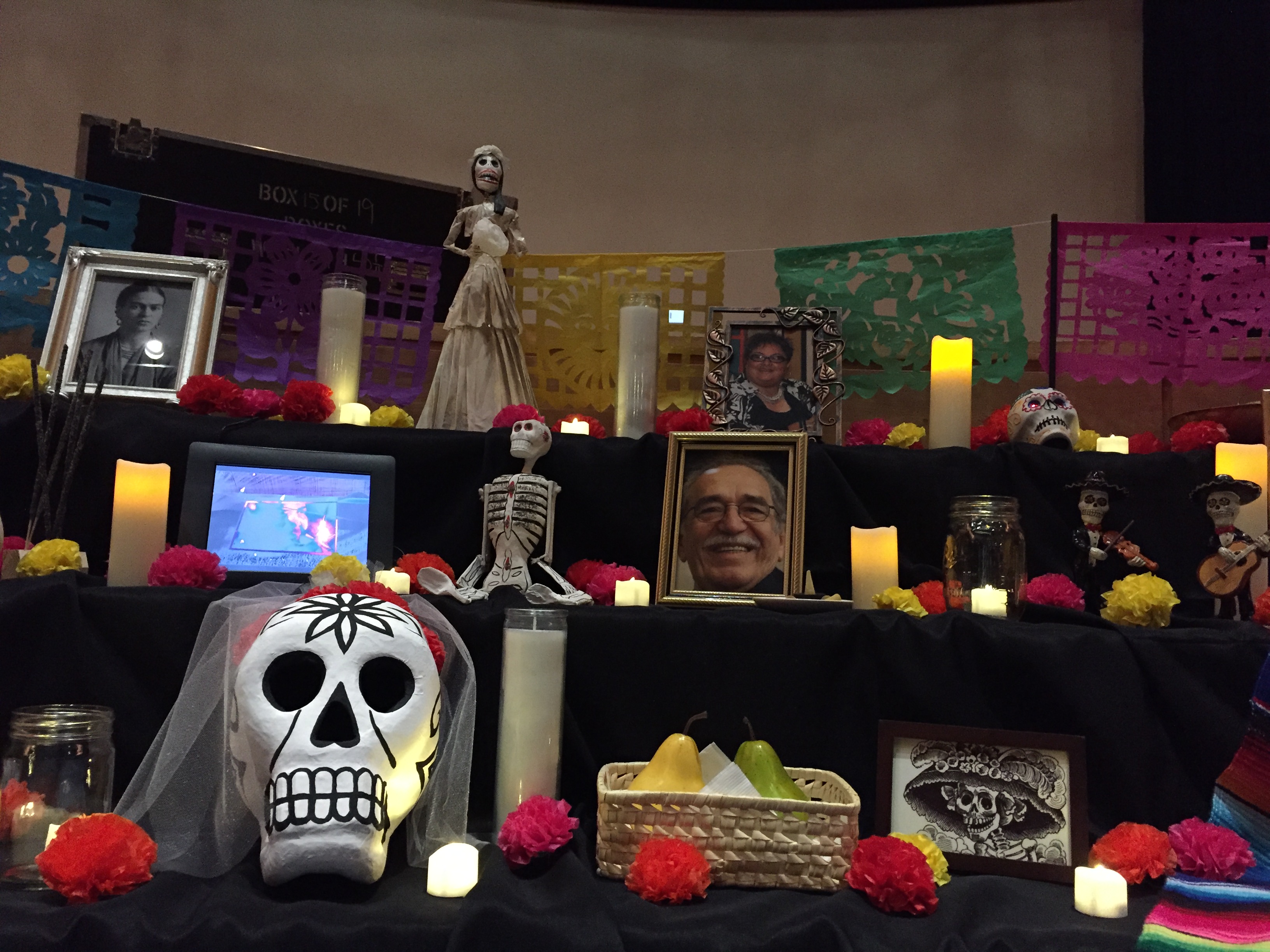 Graphic specialist Sharon Head gathered all of the items and assembled the ofrenda. Auditorium seats propped up "tombstones" with attached QR codes. The codes allowed visitors to link to more information on the famous figures on each tombstone.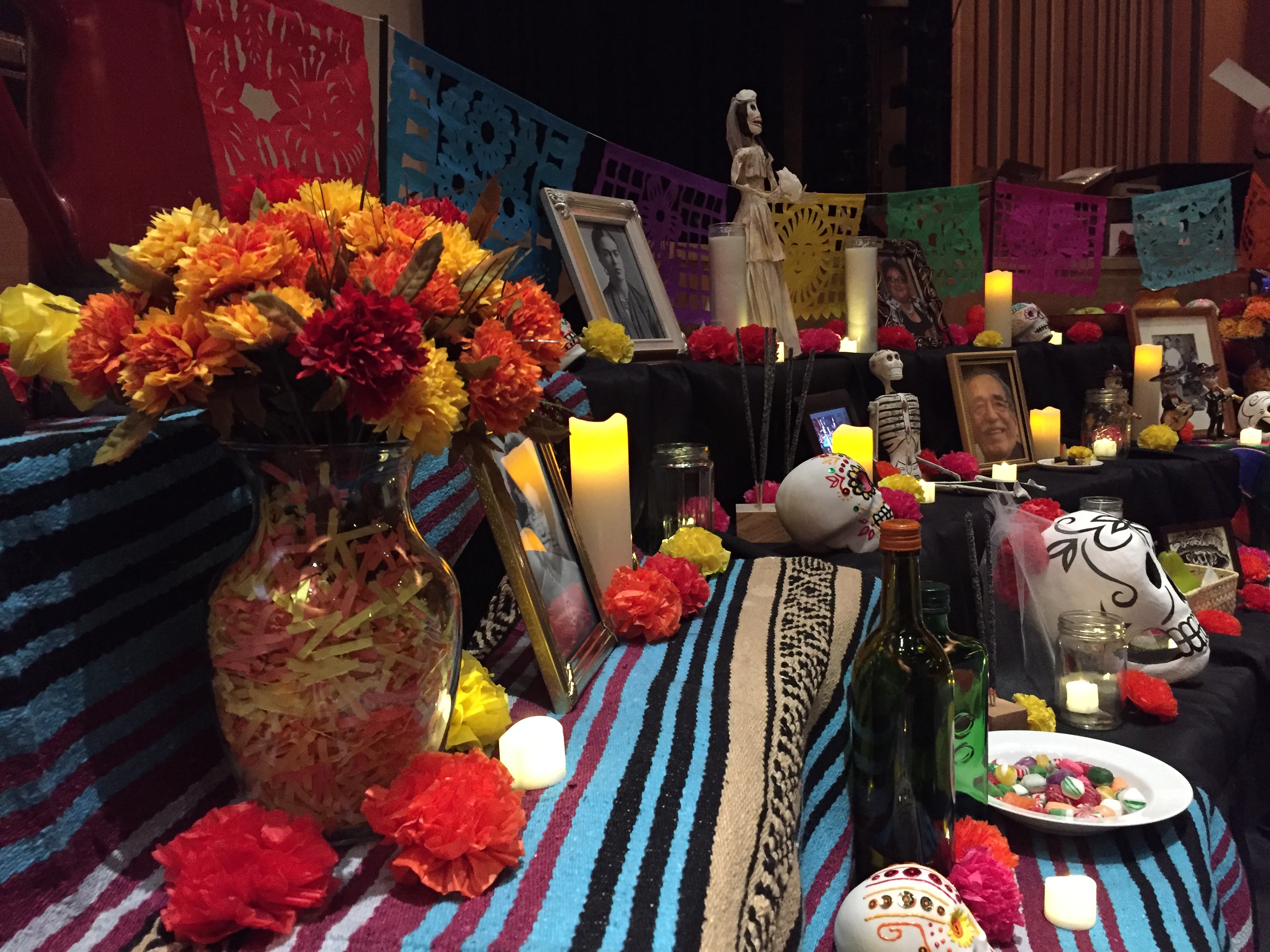 Sharon learned how to make paper flowers to complement the (faux, for museum conservation reasons) marigold bouquet.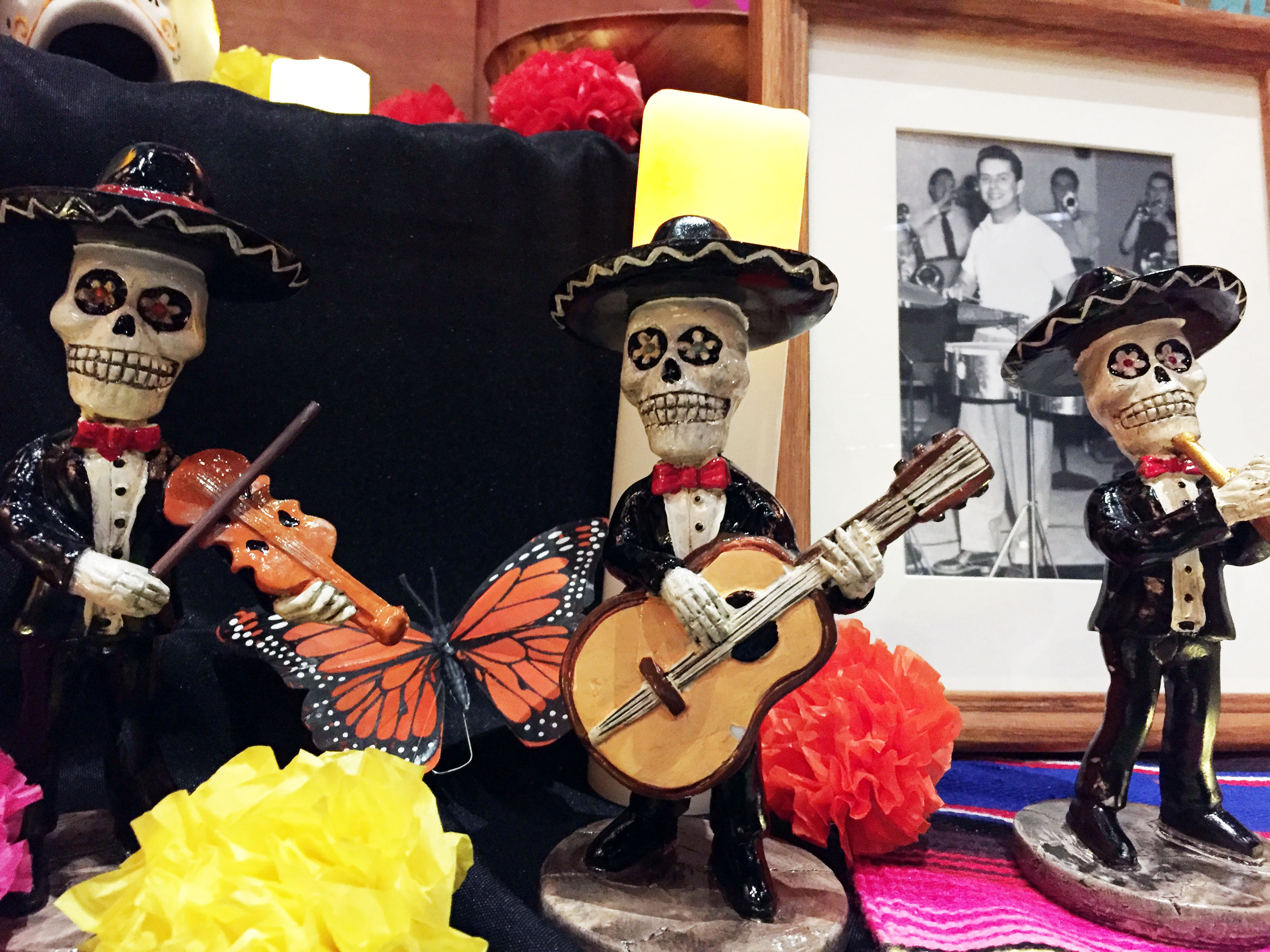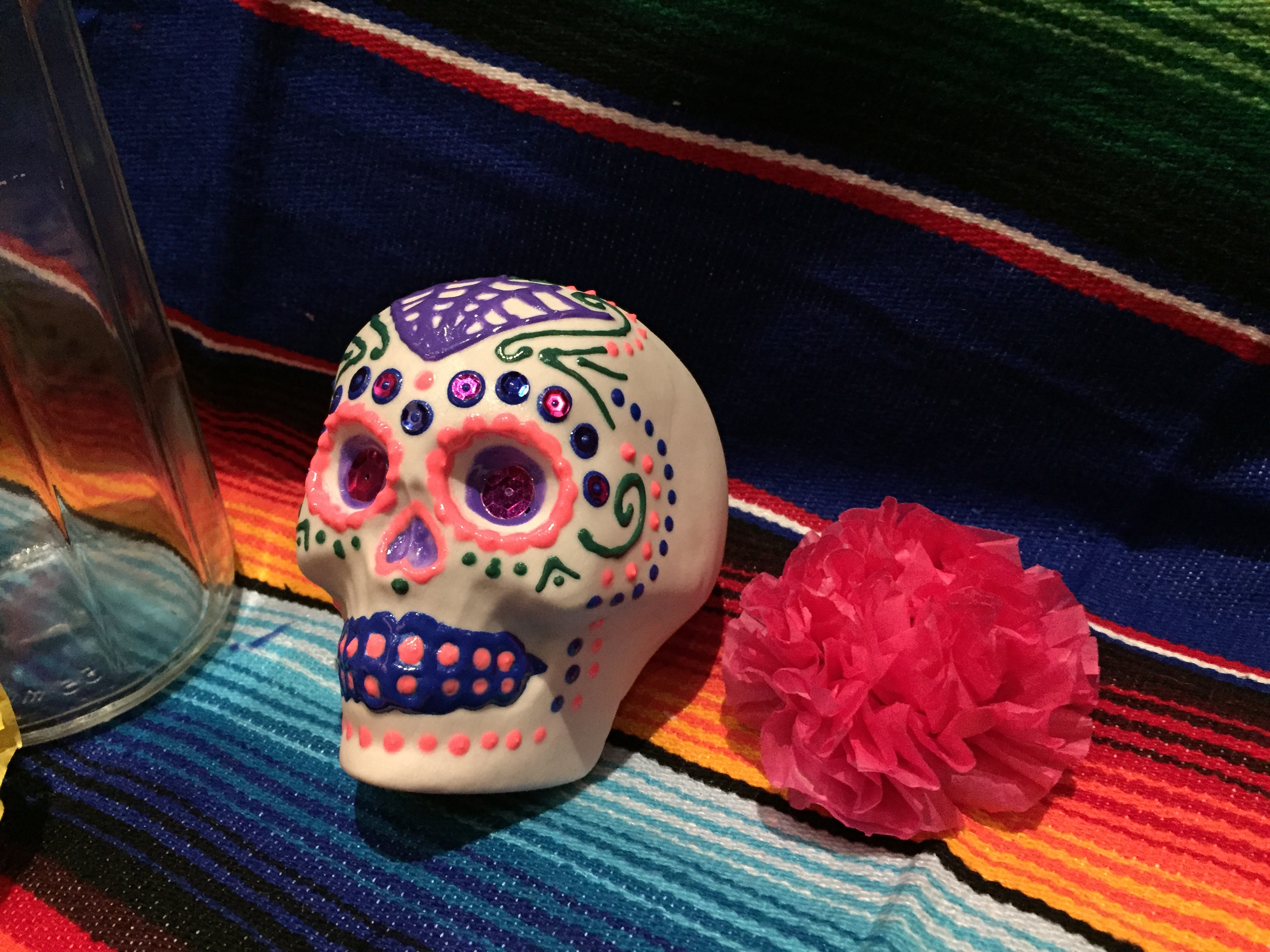 Sharon also hand painted the six reproduction calaveras, or sugar skulls. (There were a total of eight skulls – the two additional skulls were made of paper mache.)
This is where the new and the old merge in ways similar to the Dia de los Muertos celebrations themselves. Carolyn Thome from the 3D Studio printed 3D skulls out of gypsum (for obvious pest-control reasons, we couldn't leave real sugar out to attract insects in a museum) and Sharon painted them with traditional and contemporary designs used in current celebrations of this Mexican holiday.