Have you ever wondered who writes the words that appear in labels and exhibit text?
Here at Smithsonian Exhibits, we have writers that specialize in exhibits. Our in-house exhibit developers and writers (including yours truly) also get to create other exhibit-related texts, such as Interpretive Master Plans, exhibition development documents, or content outlines. Additionally, there's editing.  Maybe an exhibit needs proofreading, or an exhibit script needs copyedits to get the text to within established word counts. (FYI, word counts are a big thing around here.)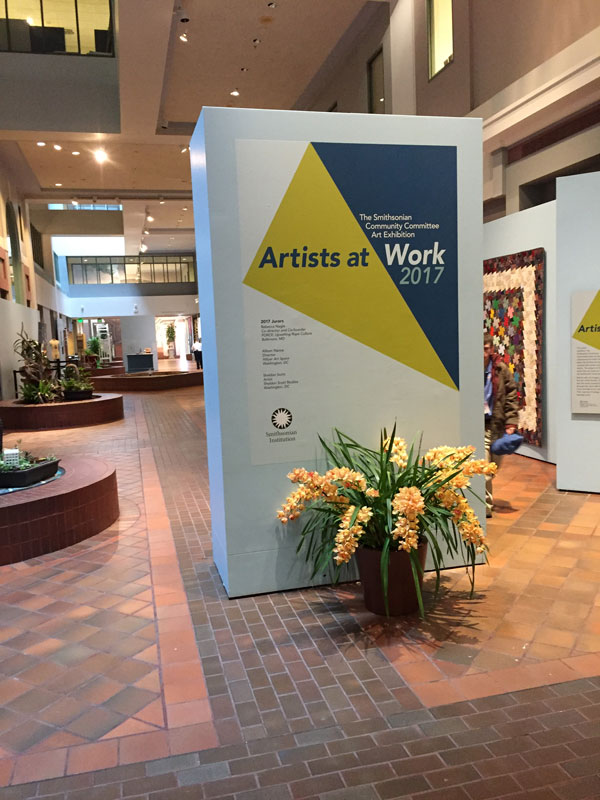 One of my favorite projects is the biannual Smithsonian Community Committee Staff Art exhibition. These juried exhibitions showcase  artistic works by Smithsonian staff, interns, and volunteers. It's no surprise that the world's largest museum complex would have a lot of artists working behind the scenes. Some of the artists have art-related jobs, like illustrators or photographers, but there are always a number of people working in security, IT, human resources, and other positions who are creating stunning art as well.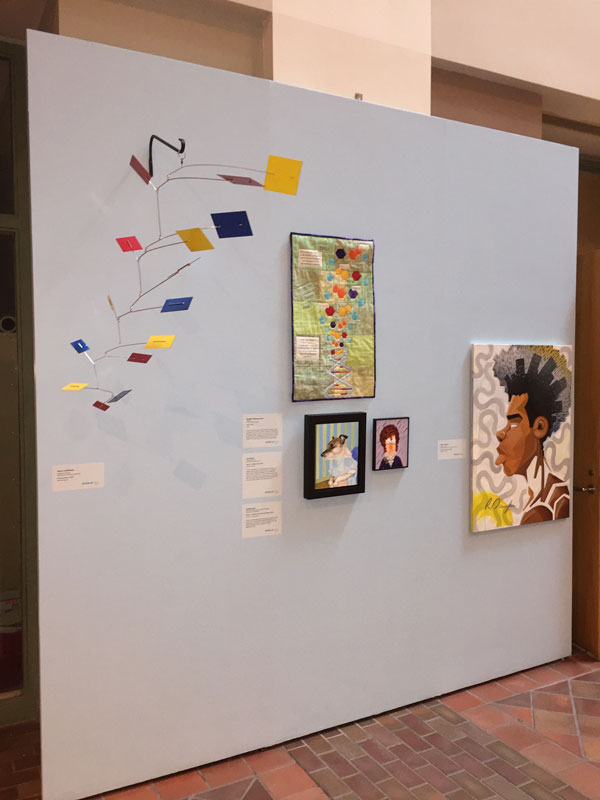 My job on these shows is a specific one: help the artists fine-tune their artist statements and finalize their labels. It's a rare treat to get to work with someone so closely on a statement about their art. If I'm helping edit a script for an art show, I'll have a chance to work with the Smithsonian curatorial staff, but I won't have direct access to the artist. For this show, I do.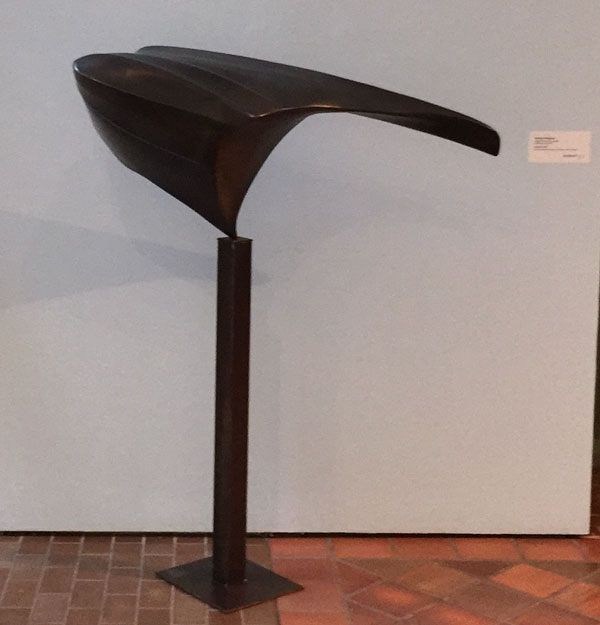 Some artists prefer to not have statements and to let the art do all the talking. Others provide a statement that needs only the slightest changes—maybe a comma, or a clarifying word or two. Some artists, however, do ask for assistance with their statement. Those collaborations are flat out fun. I get to learn a bit more about the piece, and I get to help figure out the best way to convey the artist's intent or inspiration in a short (roughly 125 words or less) statement.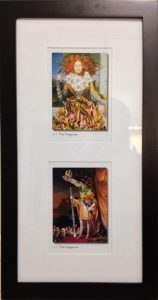 Because the final product is a written panel, I like to handle most communication through email. That way the artist gets to see the words as they'll appear, albeit before the graphic designer has a chance to choose the typeface or lay out the panel. Often this means that I make a suggestion or two, maybe I'll ask a question about their statement to make sure I'm getting the essence of it, and then we go back and forth to figure out the best way to get their statement to enhance their artwork.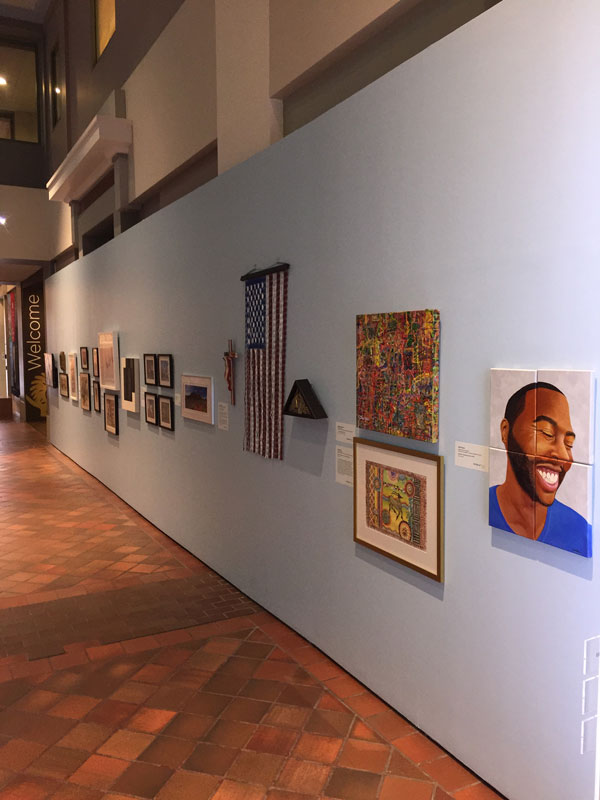 Since these are statements by the artists about their work, it's important that even after the label is edited that the artist's statement is just that: it should retain the artist's voice. The labels should help visitors understand and appreciate the art, and also give them a glimpse into an artist's perspective. My contribution is invisible, but I know I've been successful if a statement expresses the artist's vision.
Artists at Work will be on display through February 2018.