Sometimes developing exhibits can feel like a maze, with many different directions to explore and challenges to overcome. Recently, Smithsonian Exhibits (SIE) was asked to build a real maze for the Panda House at Smithsonian's National Zoo and Conservation Biology Institute (NZP). The purpose of the interactive is for visitors to guide a panda through the bamboo forests of China, avoiding problem areas, such as fragmented habitat, construction, and deforestation. The maze is intended to show visitors of all ages the rapidly growing challenges that pandas face every day when traveling through bamboo forests seeking food, shelter, and looking for a mate.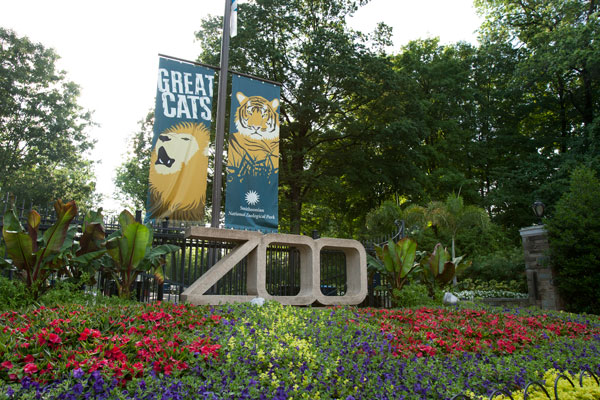 Since SIE fabricator Enrique Dominguez had worked on a similar project in a previous job, it was decided that his experience would make for smooth development on this project. Starting with the design, Enrique created drawings on a computer platform that allowed him to make changes and flesh out details quickly. Then the team needed to figure out where the "positive" and "negative" areas of the maze would be. Enrique designed the maze so that the ball would keep rolling freely down the green pathways, but visitors would have to turn the wheel completely to release the ball when it got stuck in the problem areas. This design avoids the issue of having to reset the maze before each use.
Enrique created a cardboard cutout of the wheel with all of its graphics to show the Zoo the concept and scale. Then he created a maze pattern, which he 3D routed so that it could be held and played to resemble how the finished maze would actually look and feel.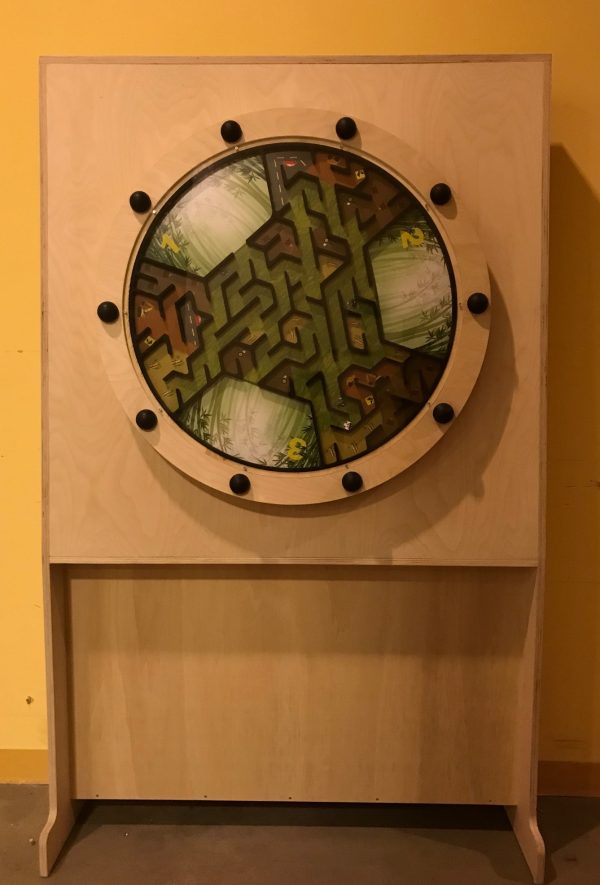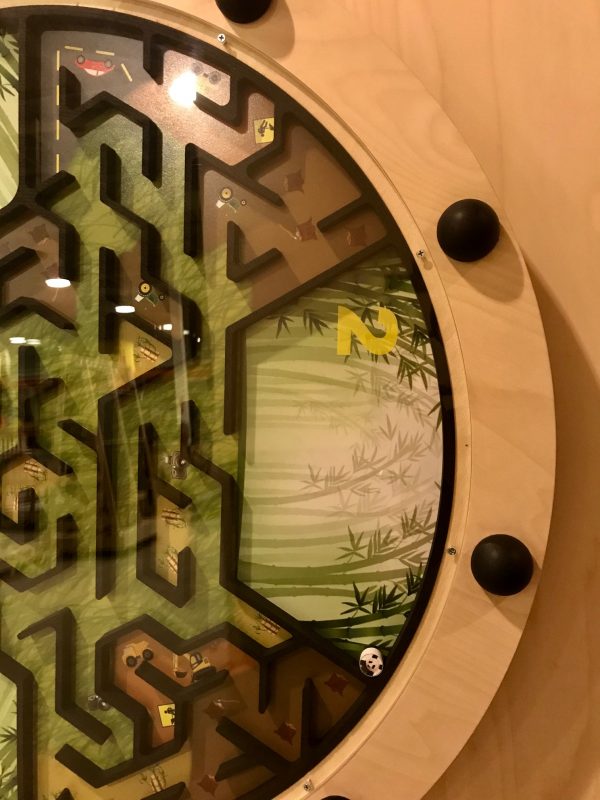 When selecting materials, Enrique wanted to keep handles to a minimum, so that kids playing with the maze could not hold on and hang from the exhibit. By using short, rounded handles and placing a bearing on the back of the wheel, the maze essentially has a brake to stop it from spinning on and on. Finally, after getting the client's approval, the final prototype was built and its durability was put to the test when a number of children played with it.
Following the rapid prototyping phase, SIE and NZP met with Beth Ziebarth, Director of Access Smithsonian, who tested the interactive to make sure that it met all standards of the Americans with Disabilities Act and was accessible for all individuals.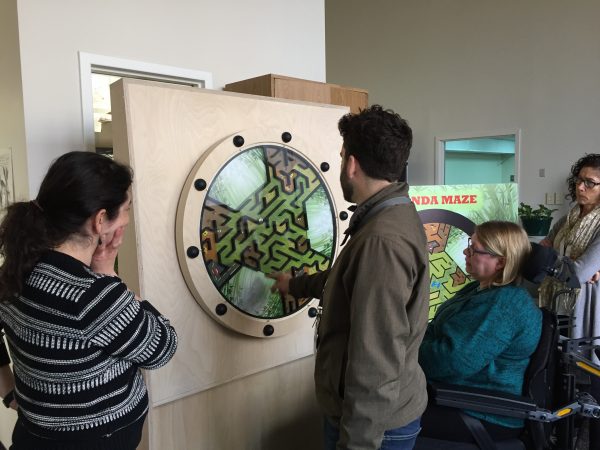 The next step will be to fabricate and install the interactive at the Zoo's Panda House. The maze will be built by SIE's fabrication experts to withstand wear and tear from interaction for years to come. Look for the final maze at the Zoo later this fall.