Most of the exhibitions Smithsonian Exhibits (SIE) works on have walls, not to mention a roof. But recently, SIE collaborated with Smithsonian Gardens on an exhibition without either.
Last year, we blogged about an interpretive master plan we did with Smithsonian Gardens for their new Smithsonian-wide exhibition series. Now, the first of those exhibitions—Habitat—is open to visitors (as well as the elements!)
Habitat features 14 exhibits displayed throughout the Smithsonian campus, including exterior and interior garden spaces. Follow the map here to explore them all.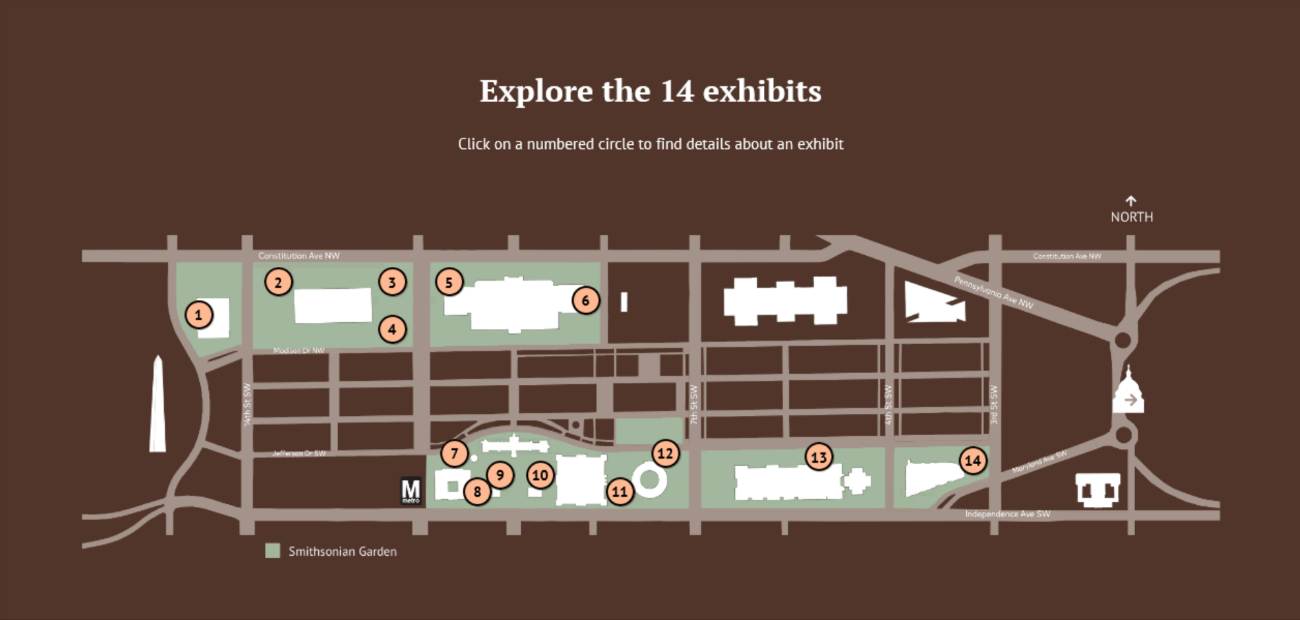 The exhibits tell diverse stories about habitats and the plants, animals, and humans that call them home. But they all share one big idea: Protecting habitats protects life.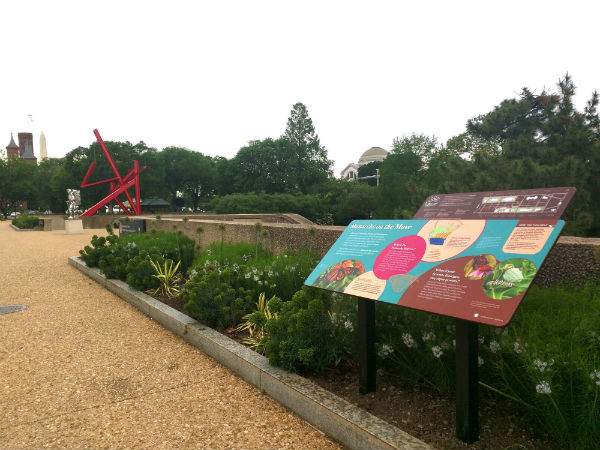 SIE assisted Smithsonian Gardens with developing and editing the content, which was designed and produced out of house.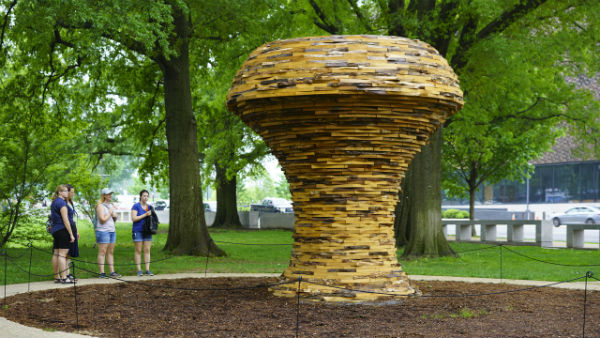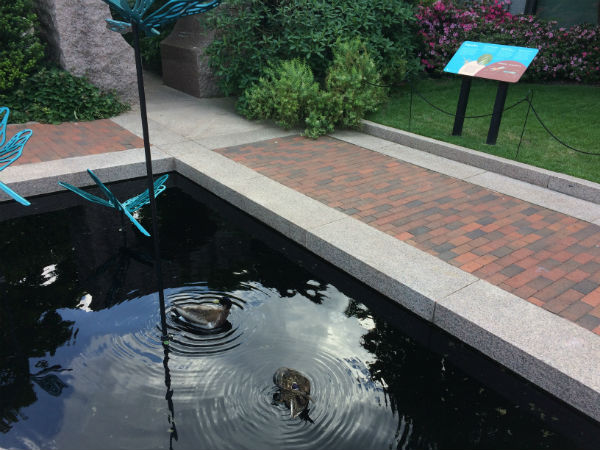 The content team worked closely with Smithsonian curators and other experts to connect each exhibit to its neighboring museum. The result gives visitors a taste of the Smithsonian's incredible range and diversity before they even set foot inside a museum.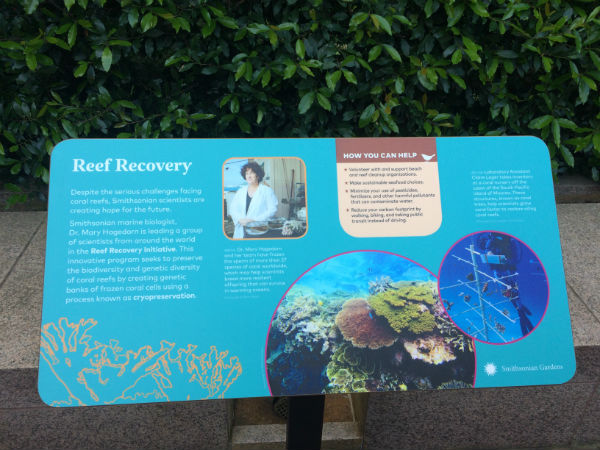 So this summer, enjoy the great outdoors while taking in this great exhibition. Just remember to bring the sunscreen!