Our Services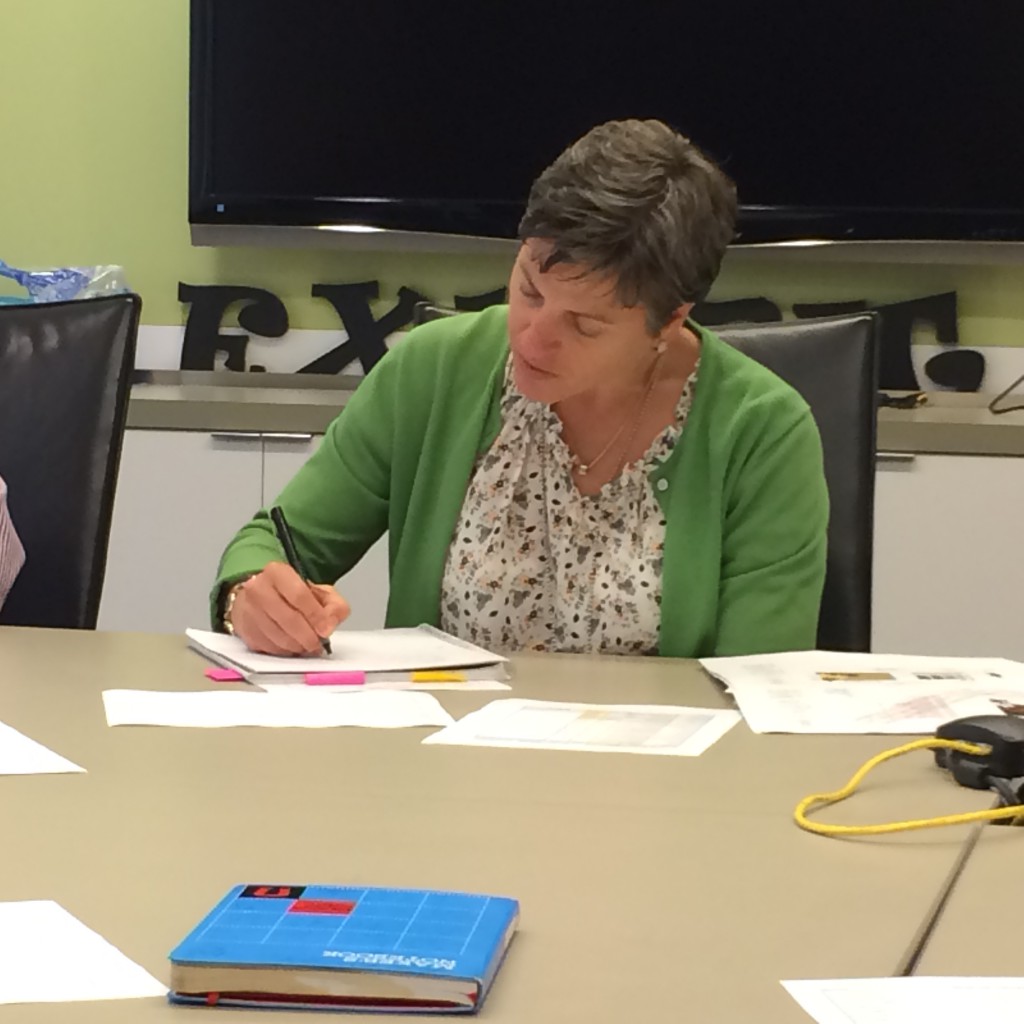 We want you to be proud of your exhibit.
Smithsonian Exhibits can take your exhibit from concept to opening, or just handle some of the steps in between.
Project managers assemble a production team at Smithsonian Exhibits and guide the exhibit through every phase of development. We determine the budgets, production plans, and timetables for each project and watch as the show grows up and gets ready to move out. We can even help you with earlier planning stages, by guiding you through the creation of an interpretive master plan as you develop new spaces.
You know there is no "one size fits all" for exhibitions – and so do we. Each project is unique and requires an individualized approach and careful coordination. We've worked with curators and research specialists on a wide range of projects, from cultural history to philately, forensic anthropology to aeronautics. Some projects take days to complete; others are multi-year collaborations. Whether it is big or small, complex or straightforward, we will work with you every step of the way.
What is an interpretive master plan?
It's a preliminary study of how an organization's current strategic plan and programs align with its vision for a new initiative. In short, it provides a "road map" for launching a new exhibition or program.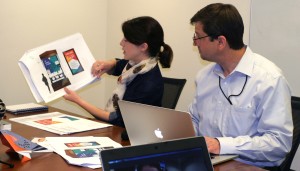 We want your exhibit to stand out.
We will give your exhibit a distinct, compelling identity.
Design takes exhibits from idea to print-ready. We work with curators and subject-matter experts to flesh out the concept and the look of a show.
Designers can capture your vision and put it on paper, working to communicate each project's unique message in visual terms. We design text and graphic panels, case layouts, gallery installations, and interactives—while keeping an eye on cost, traffic flow, lighting, conservation, and ADA requirements.
How do we model an exhibit?
As one step in the design process, we'll make models—physical or digital—so that you can visualize your future exhibit in three dimensions. This video shows how those models translate into an installed exhibit.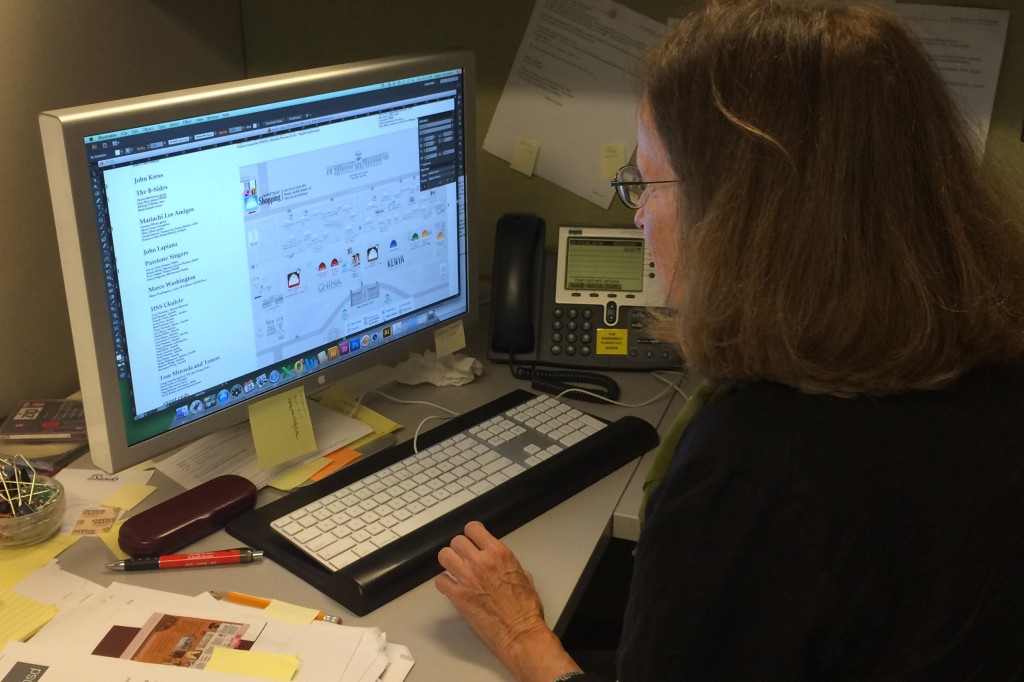 We want your exhibit to tell a great story.
Writers and editors handle all of the words in an exhibit.
Your exhibition should be accurate, clear, concise, and educational. Its words should reflect your exhibition's mood, whether somber or playful. We work with curators, historians, and other subject area experts to develop and refine text panels and labels.
We can help you shape your exhibit's story. We tease out main ideas from huge concepts and help edit scripts into appropriate word counts. Or we can just help out with some of the more tedious things, like proofreding proofreading. We can even write exhibit scripts from scratch.
Check out our SIE Guidelines for Label-writers for some quick tips!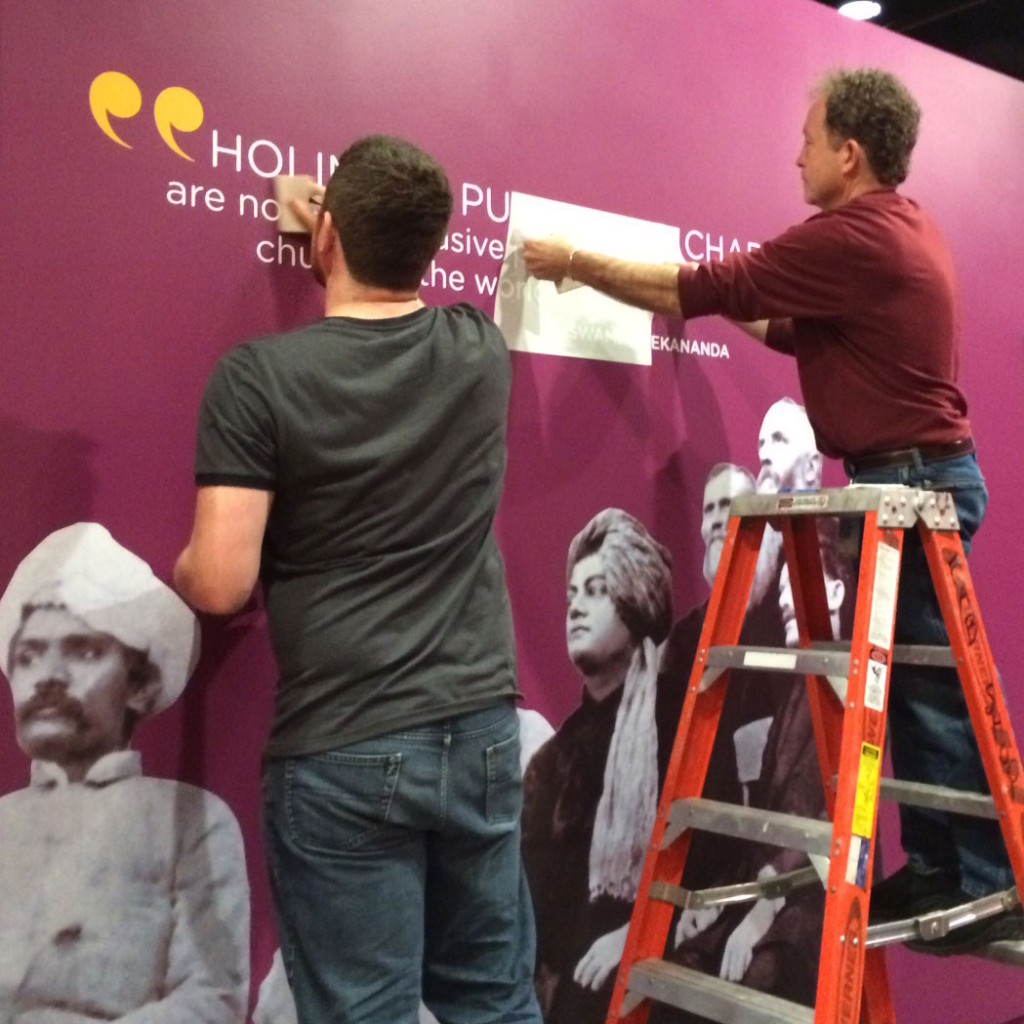 We want your exhibit to look amazing.
We produce and install murals, text panels, object labels, vinyl lettering, and other two-dimensional elements. We take print-ready to display-ready.
While we operate state-of-the-art equipment, including plotters, laminators, and flatbed scanners, we also are masters of traditional techniques such as hand-lettering and archival matting and framing. And our large-format solvent, direct-to-surface, and inkjet printers allow us to print on a wide range of materials, such as paper, fabric, wood, vinyl, and frosted acrylic—appropriate for both indoor and outdoor settings.
We know that protection and preservation matter to you, and it matters to us as well. We use techniques and materials that prevent damage. We handle artwork and objects delicately, laminate graphics with appropriate finishes ranging from matte to gloss, and install displays ourselves. And if a traveling show has been on the road for a while, it comes back to the shop for light cleaning and repair, ensuring that it looks as fresh at its last venue as its first.
How do we produce graphics?
This video shows the process of printing a graphic directly onto a substrate using our Océ printer—just one of our graphics shop's many capabilities.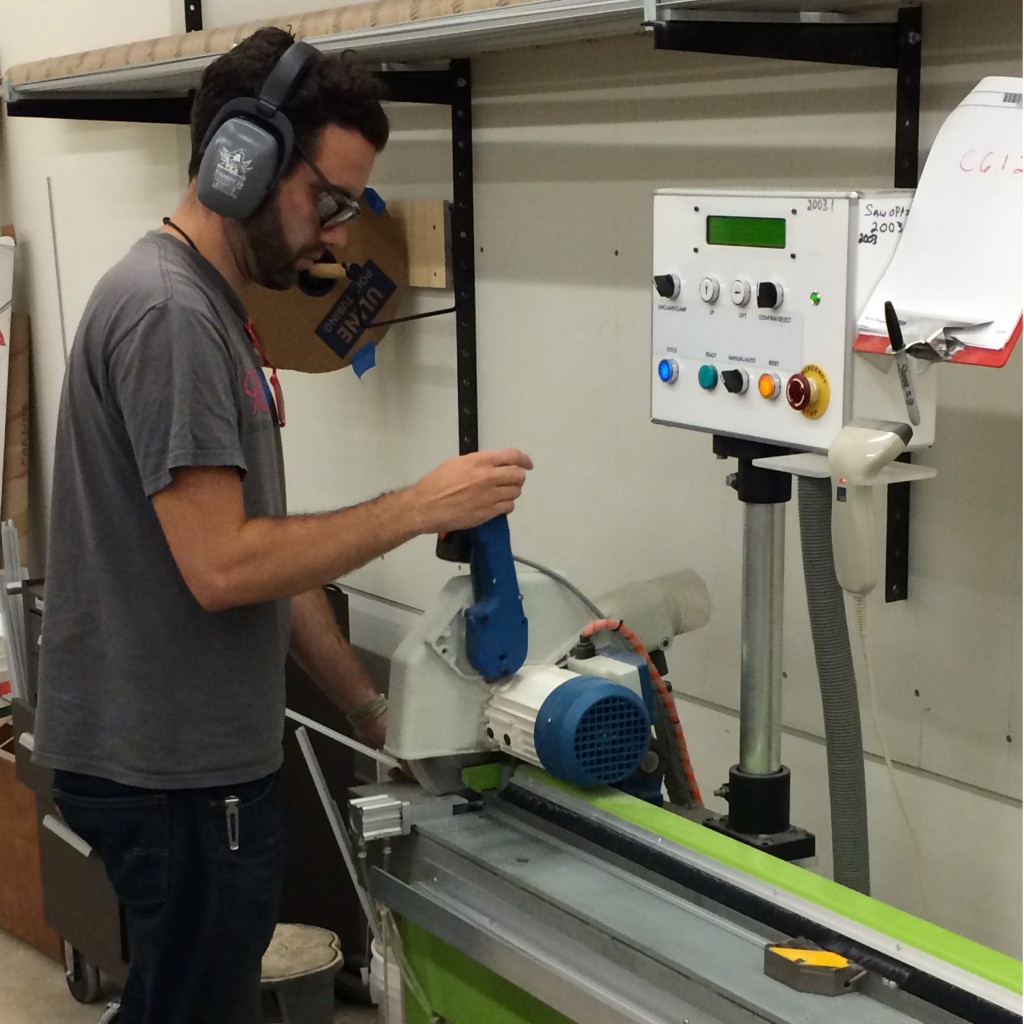 We want your exhibit to be durable and beautiful.
Our fabrication unit constructs most of the architectural elements in an exhibition, such as cases, wall panels, and object mounts. We use both traditional equipment and state-of-the-art CNC (computer numeric controlled) machinery via CAD/CAM software. 
We can produce all of your necessary exhibit components, such as cases with acrylic vitrines, panels, platforms, and crates.
We know that objects pose a challenge: they need to be protected, but are often the centerpiece of a show. Our fabricators will highlight your objects while keeping them safe. We practice expert object-handling and use conservation-approved materials.
If your show is going on the road, we can design crates to get it there safely. And when your show is about to open, we will install everything securely and with finesse.
How do we produce cases?
One of the many tools we use to ensure that your exhibit is both durable and beautiful is our Frank Acrylic Component System profiler. It allows us to make clean, modular display cases in any size. See how the process works in this video.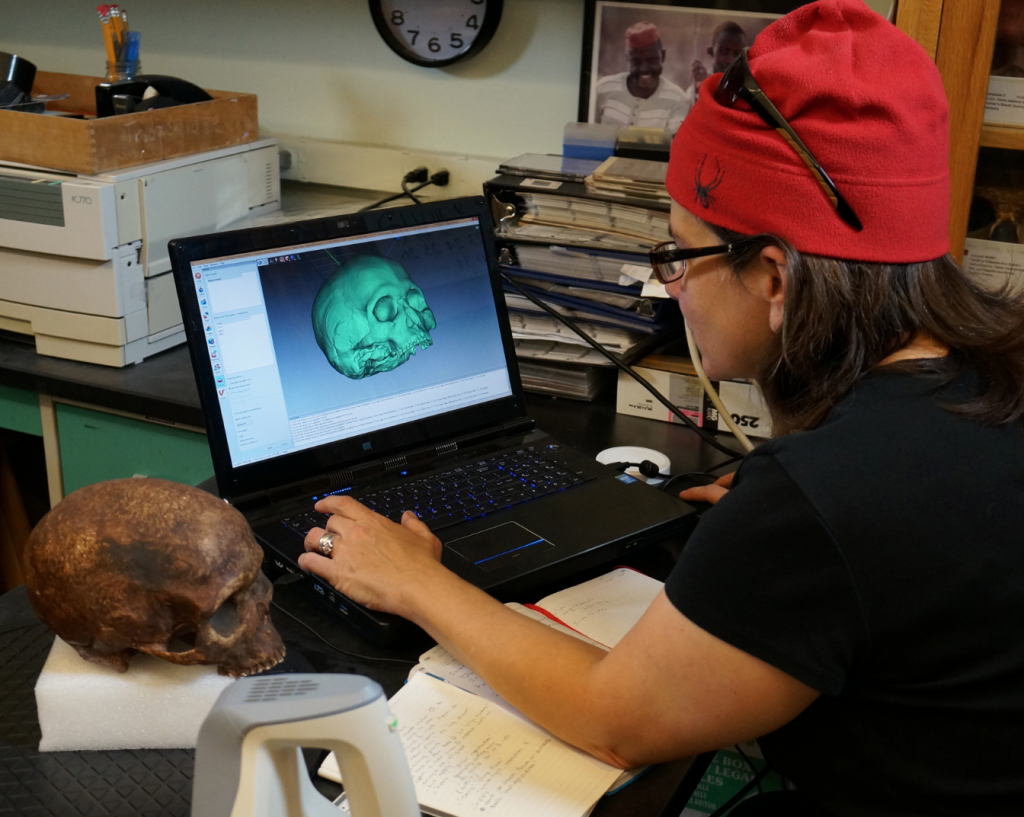 We want your exhibit to have exactly what you need.
We make everything from skulls to fake mountains, and we devise interactives that keep museum visitors engaged.
The 3D Studio at Smithsonian Exhibits is the only one of its kind in the Smithsonian. It is a full-service operation producing replicas, dioramas, mannequins, touchable 3D maps, object mounts and brackets, and more. Our model makers and artists have an incredible range of skill sets, as well as some of the newest technology available. Of course, we are versed in more traditional methods as well. Using laser and other scanning methods, we can digitally capture the precise shape and size of an object and produce an exact copy with our 3D printers, CNC router, or CNC milling machines. We can also manipulate a copy to create cross-sections, play with scale, or create some other alteration. We can make or reproduce almost anything your exhibit needs.
How do we model objects in 3D?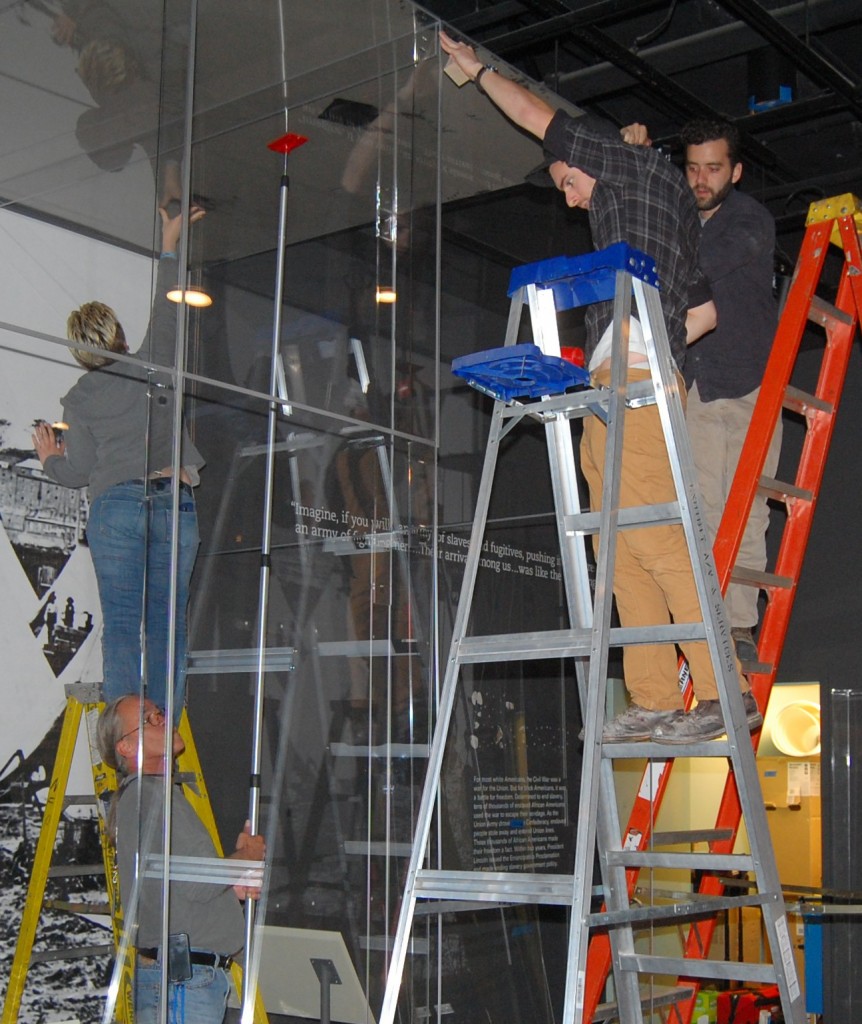 We want your exhibition installed correctly and efficiently.
After fabrication our team will install your exhibition. Our installation team members are the same people who designed and built your exhibit, so they know exactly how everything is supposed to fit together. They know how to handle the objects and secure the graphics.
Our team is also available to install exhibitions from outside sources.
We understand that installation is not an afterthought – it is the final step in the exhibition process. We look forward to helping you bring your show to the public!
How do we install an exhibit?
Our team carefully installs complex exhibits. See an example of our typical installation process in the video below.
We want your exhibition to be tailored to your unique specifications.
Frank Museum Display Cases
Illustrations and Comic Art
Archival Matting and Framing
Consultation
– Design Advocacy
– Project Scoping
– Registrarial
– Prototyping
– Brainstorming