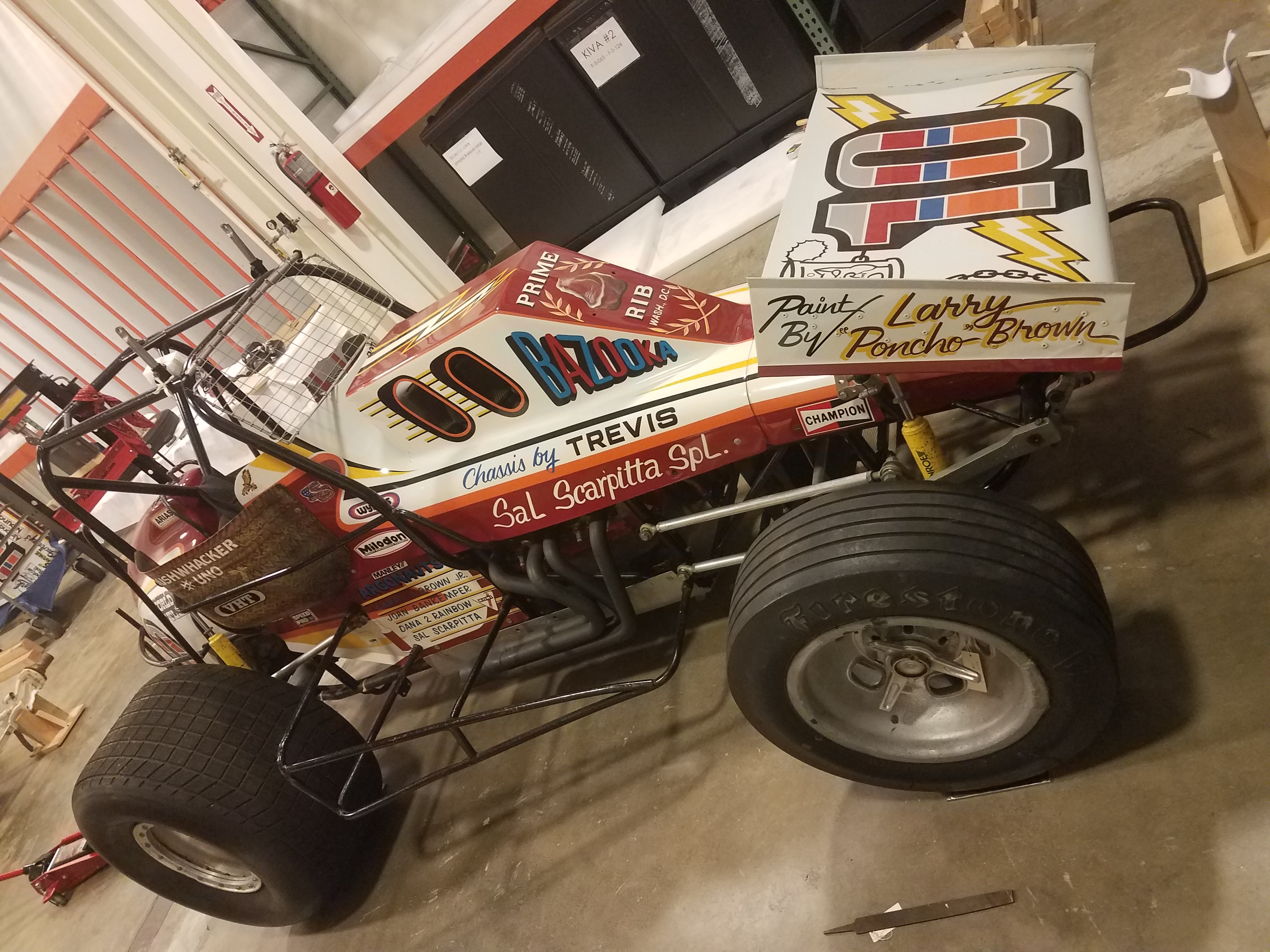 Salvatore Scarpitta's Trevis Race Car (Sal Gambler Special) arrives at SIE.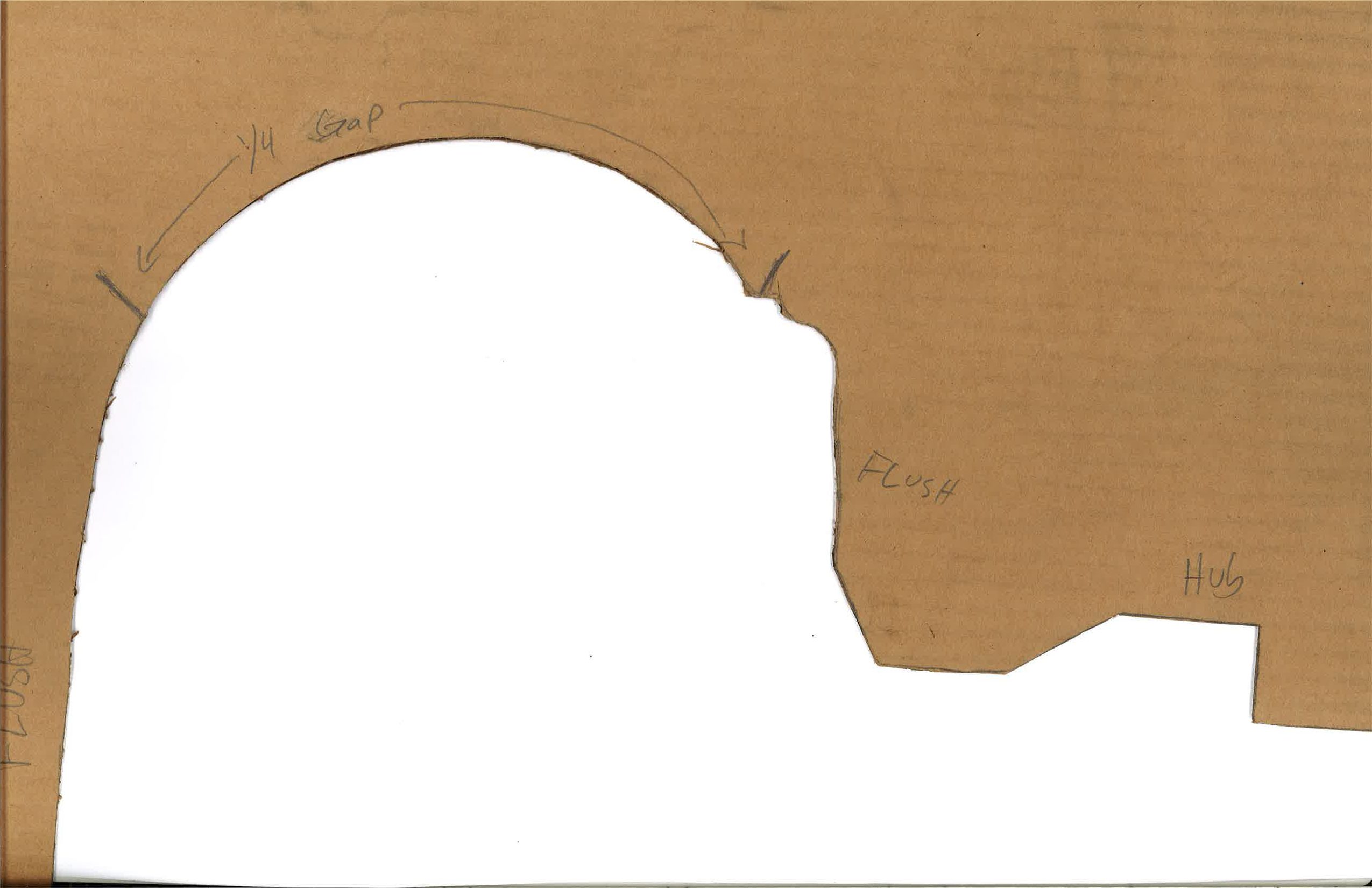 Exhibit Specialists used cardboard to make detailed templates for creating mounts.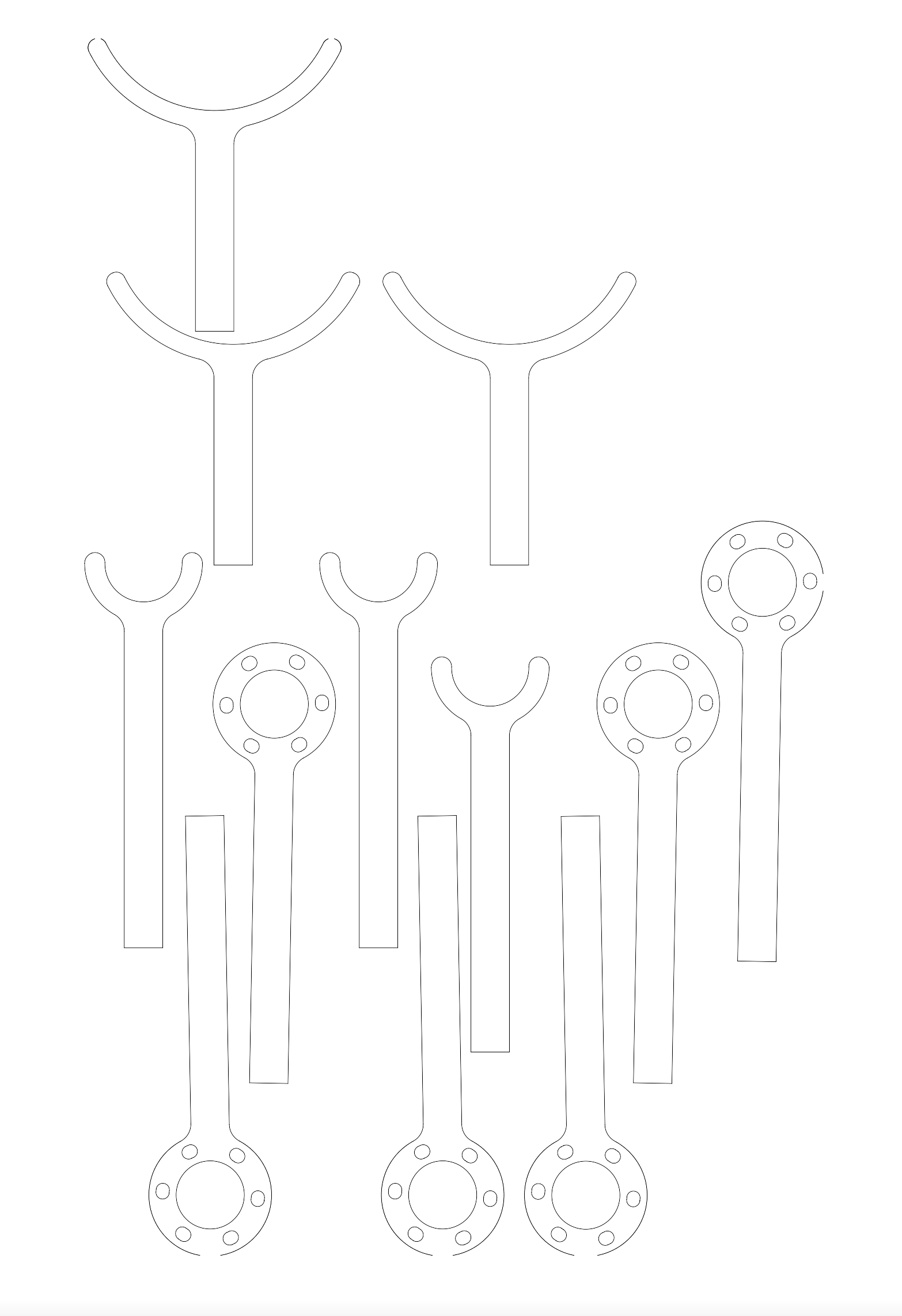 After using the cardboard templates to create acrylic prototypes, CAD files were generated for laser cutting the final pieces out of steel.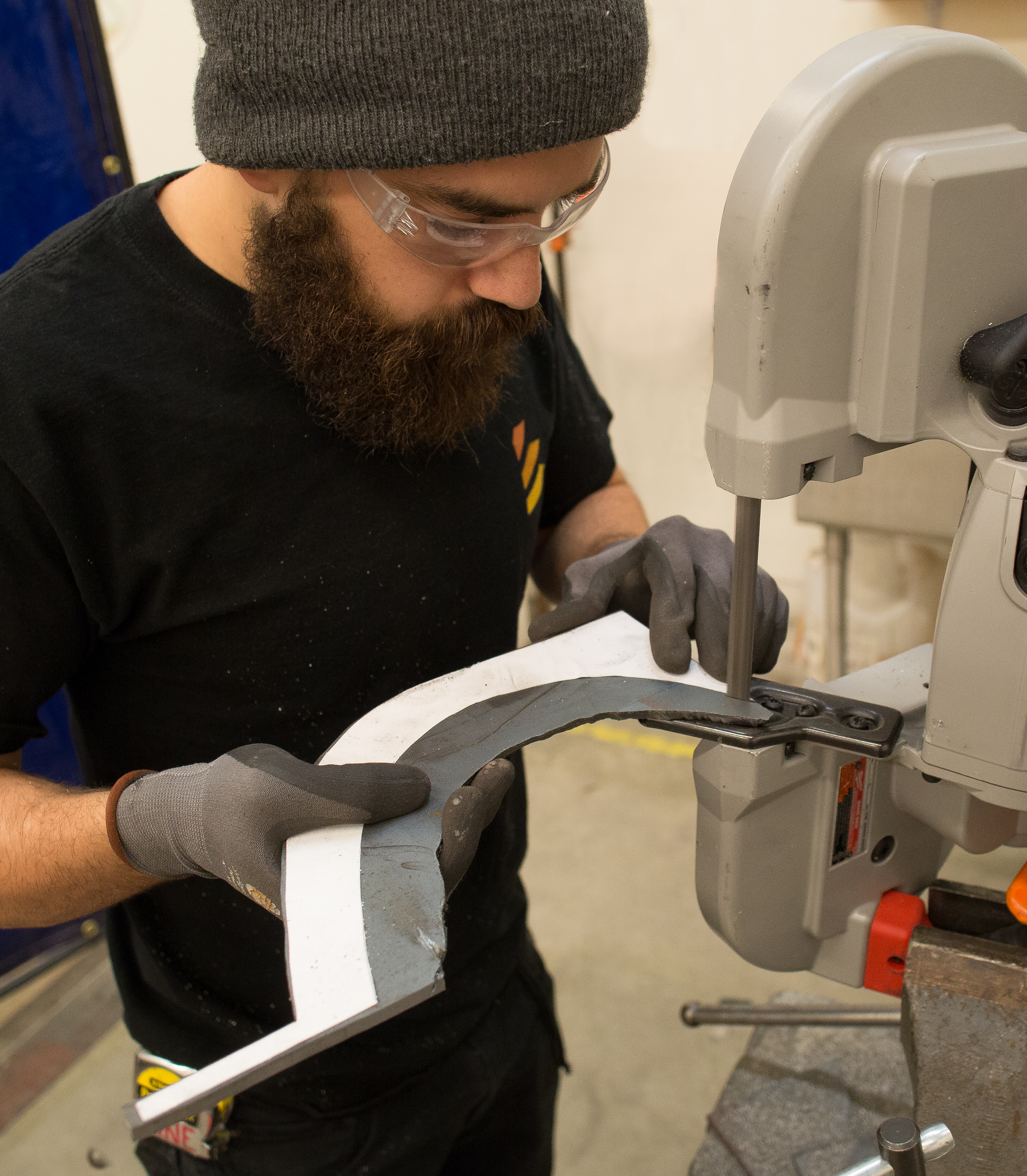 For additional support, steel gussets were cut by hand and welded to the laser cut components. The surface of the completed pieces were then polished and given a high gloss powder coat paint. 
A total of 8 unique mounts were created to make the cars appear to be resting on their tires. In reality, their weight is being completely supported by the new custom brackets.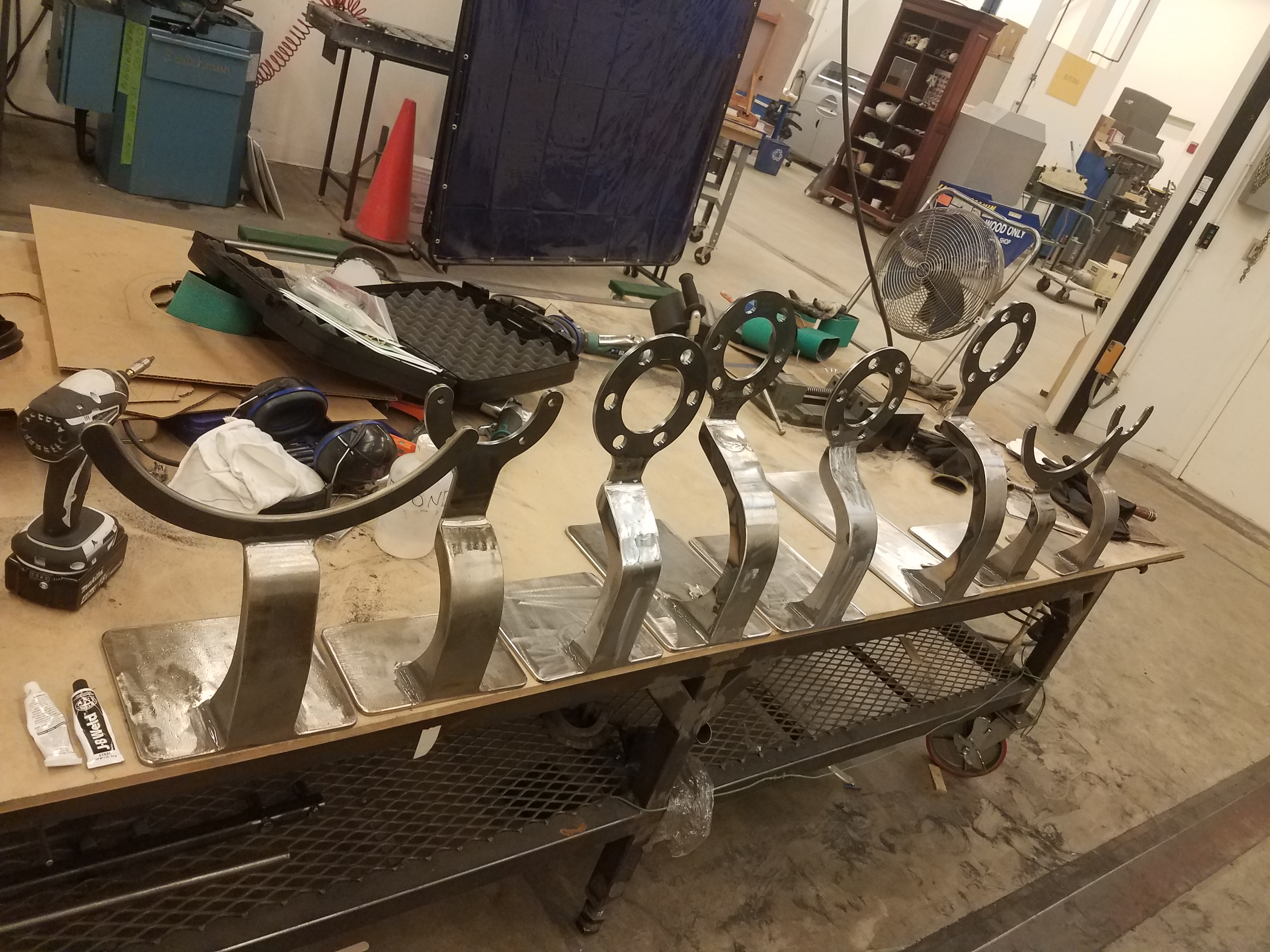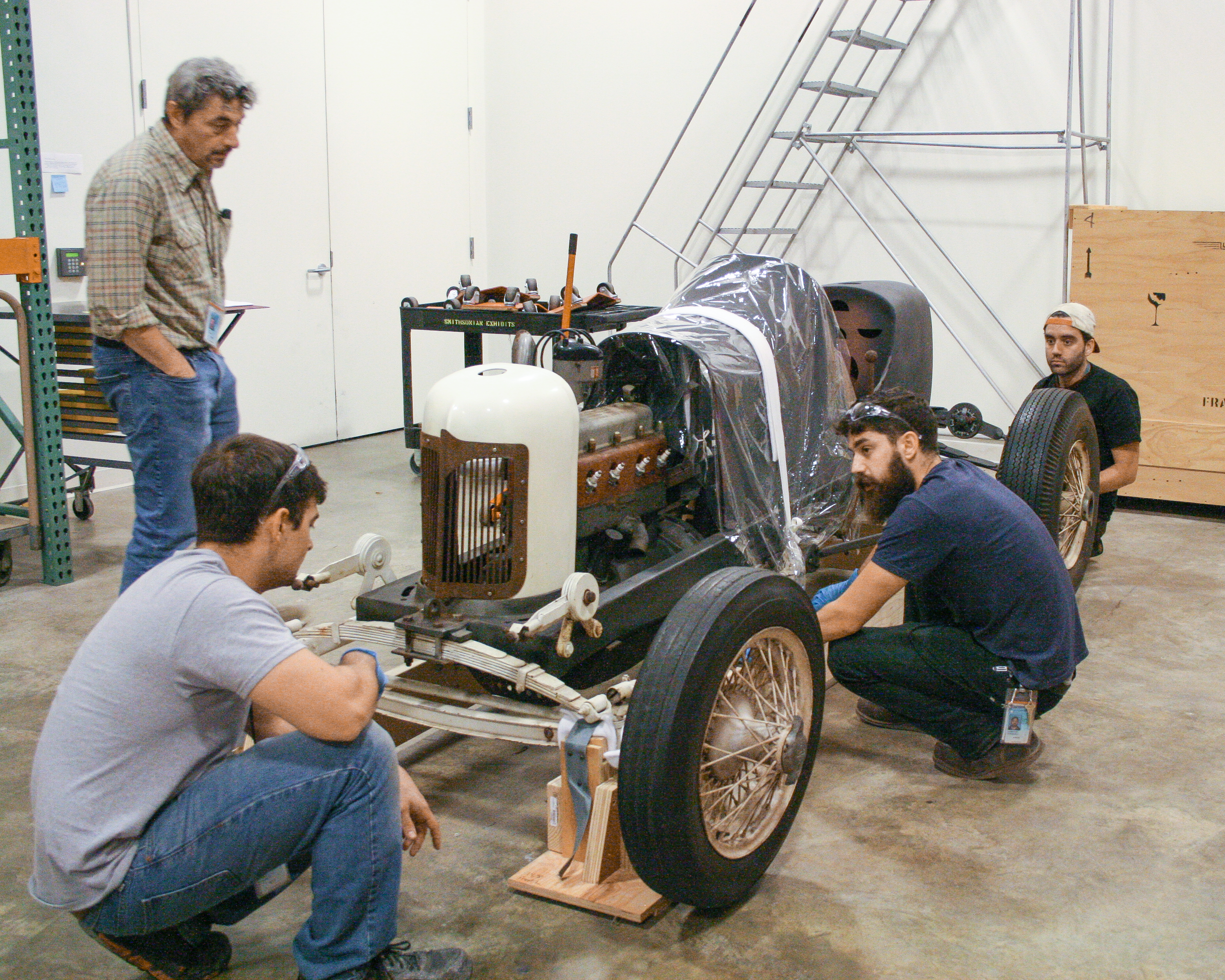 SIE staff examine Scarpitta's Sal Cragar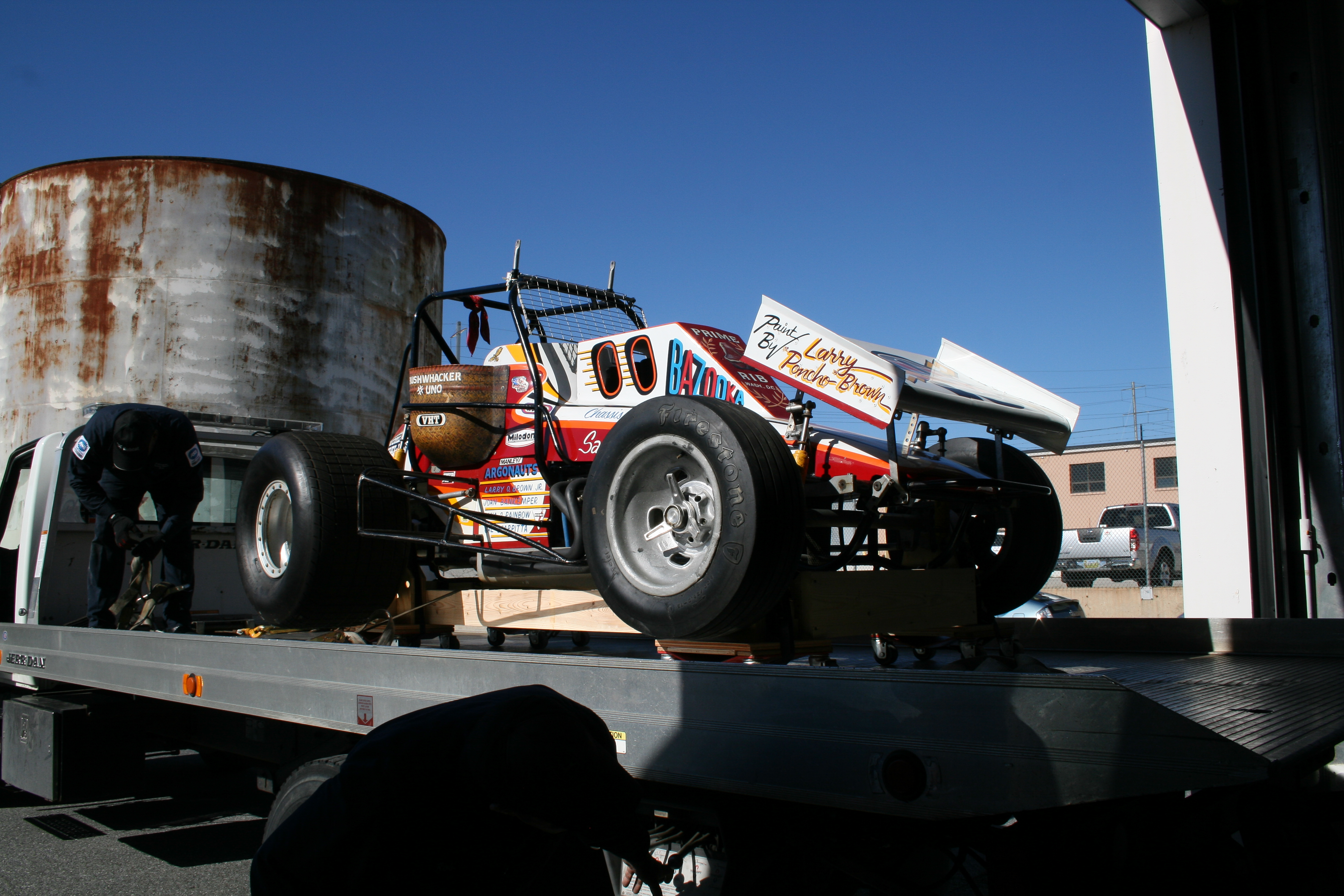 After leaving SIE the cars were displayed at The Contemporary Art Museum St. Louis.