Have you ever visited a museum and seen a sign that says, "Do not touch"? Sometimes museums have a reputation for being hands-off places, but we seek to change that. Smithsonian Exhibits (SIE) specializes in creating 3D tactile versions of artifacts. These durable replicas allow visitors to get up close and personal with priceless objects, something you could never do otherwise. They can enlarge and reveal key details of artifacts that are not clearly visible and make exhibits more accessible to visitors with visual impairments.
Recently, SIE worked with the Smithsonian's National Museum of American History to develop a replica of an ivory and gold cane head that belonged to former president John Quincy Adams for the exhibit American Democracy: A Great Leap of Faith. The exhibit traces America's unfolding experiment with democracy, from the American Revolution to today.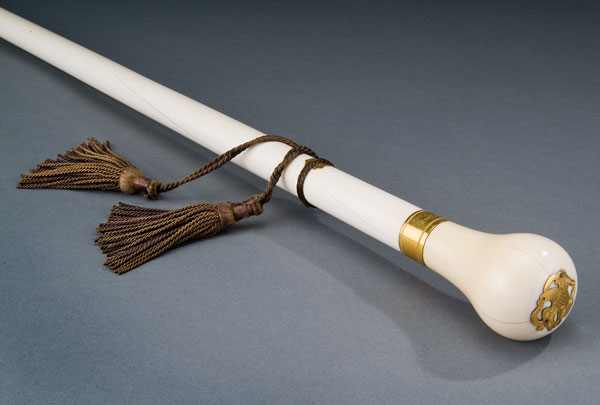 The cane tells an important story. It was presented to Adams, who had returned to Congress after his presidency, in recognition of his leadership against the "gag rule." The gag rule, adopted in 1836, forbid the House of Representatives from considering anti-slavery petitions. Adams fought hard against the rule, which he felt restricted free speech. On December 3, 1844, it was finally repealed, dealing a major blow to the supporters of slavery. An inscription on the gold-inlaid eagle on the cane's head commemorates the date, with the words "Right of Petition Triumphant."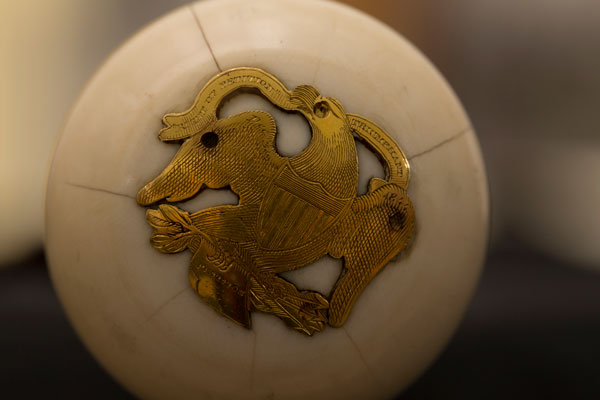 As with most of SIE's projects, this was a team effort. SIE model maker Chris Hollshwander used a series of detailed photos to create a three-dimensional computer model of the cane head. SIE model maker Carolyn Thome then used the digital sculpting process to recreate the intricate details on the gold-inlaid eagle.
Chris used computer-aided machining (CAM) software to create tool paths to drive a computer numerical control (CNC) milling machine. He used these tools to cut a master pattern of the cane head in polyurethane and a prototype of the eagle in polyurethane board.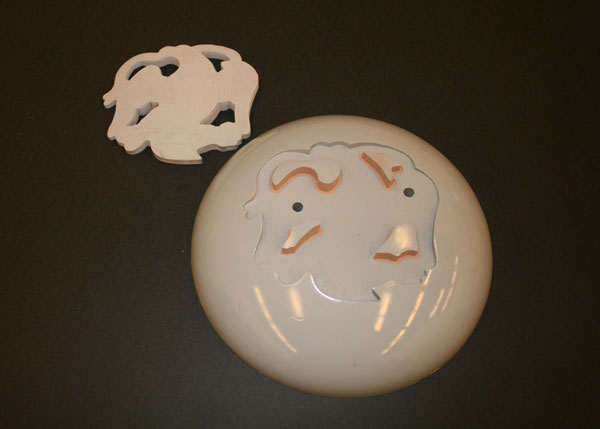 Once the pattern was created, a silicone mold was made to cast a replica in resin. One of the most challenging parts of this project was matching the tint of the resin to the original ivory. Chris had to experiment several times to get the color right.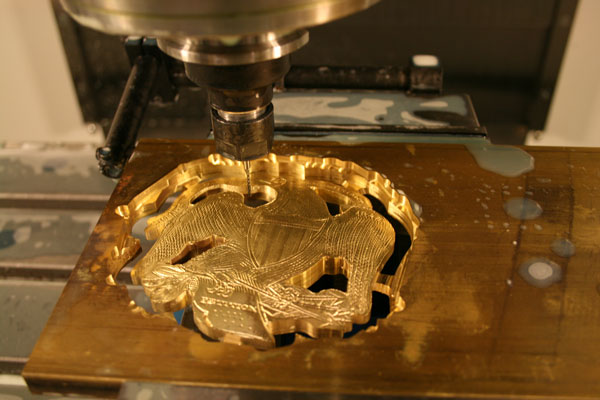 Once the prototype was approved, the replica eagle was cut out of brass and fitted into place for the final detailing. We think you'll agree that the result is spectacular!