It's officially summer, and that means baseball. On June 24th, the National Portrait Gallery opened One Life: Babe Ruth. Our Graphics department created the mural seen at the entrance to the exhibit.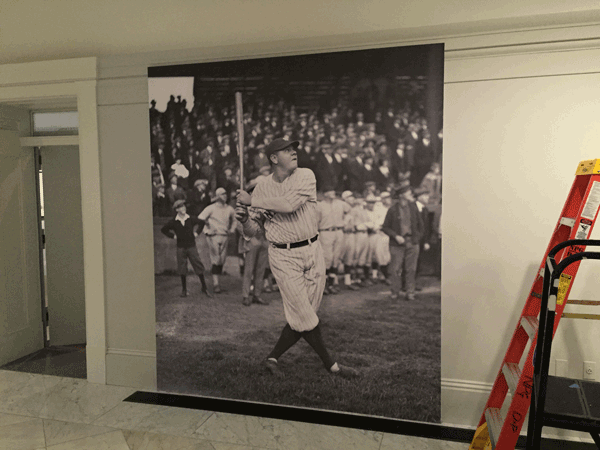 If there's one thing that these blog posts show, it's that each project has its own challenges. For this project, we needed to match the color of the mural to the color of a print the National Portrait Gallery had done in-house. It was printed on the same material, but used a different printer and different ink.
Different machines with different inks create, as you might imagine, different shades and intensities of colors. Mike Reed, a graphics specialist, tweaked the colors for individual test prints until he got the color exactly right.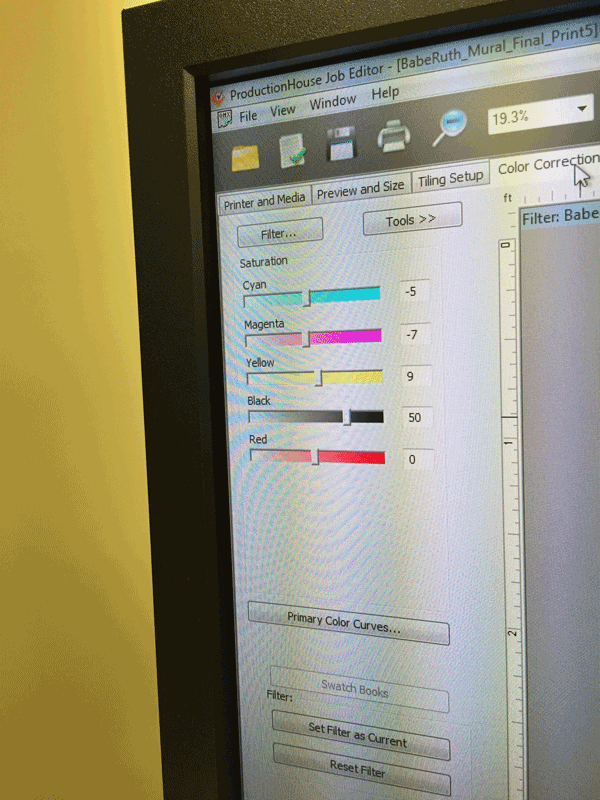 After nearly two dozen small-scale test prints, Mike successfully recreated the color composition of the original image.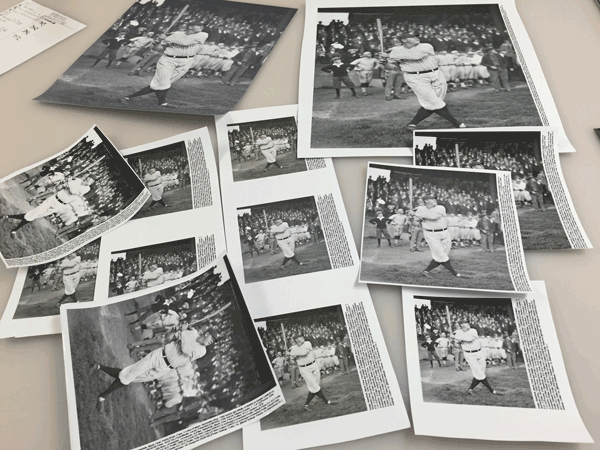 Once the color levels were finalized, Mike printed the mural and a team from Smithsonian Exhibits installed it.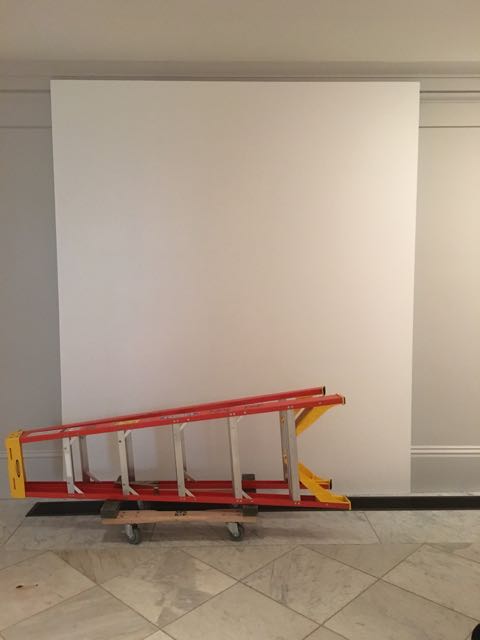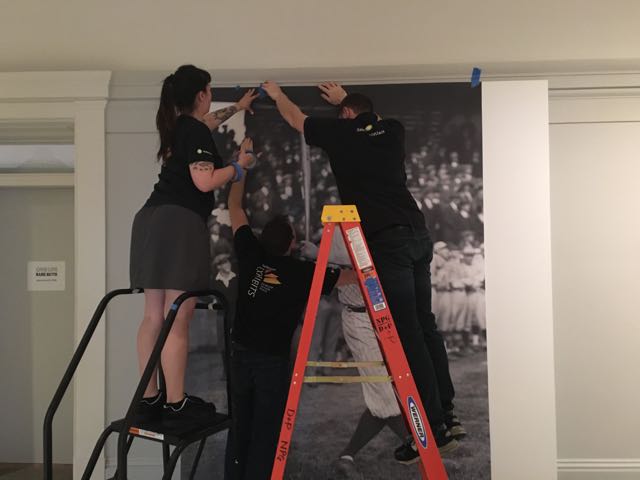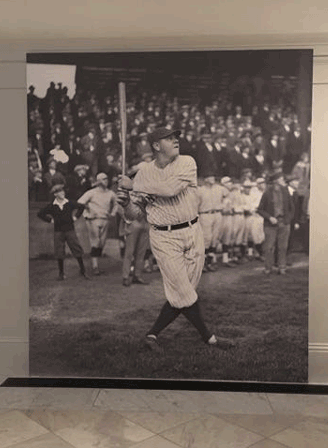 You can visit One Life: Babe Ruth through May 21 of next year.