Since we last caught up with SIE interns Bre Patterson and Vic Garrett, they've been busy! They have worked their way through SIE's 3D studio, fabrication, and graphics departments; helped produce and install exhibitions; and even met Smithsonian Secretary Lonnie Bunch! We checked in with them to see what they've been up to.
Bre spent the first three months of her internship in SIE's 3D studio and fabrication department, where she learned about 3D printing—a completely new skill for her.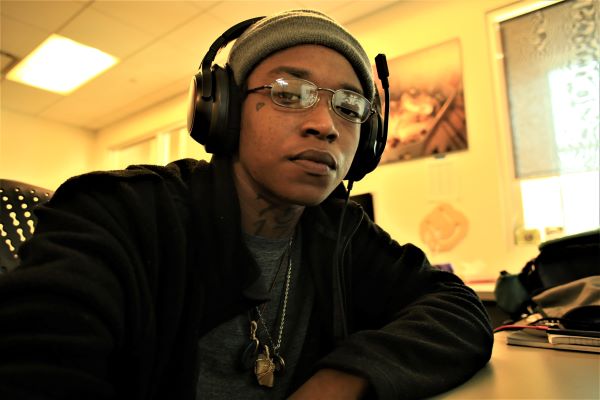 One of Bre's first projects was testing the durability of 3D prints to see how they hold up to frequent cleaning with disinfectant solutions. This is critical to determining how Smithsonian museums can provide safe and hygienic access to tactile exhibition components.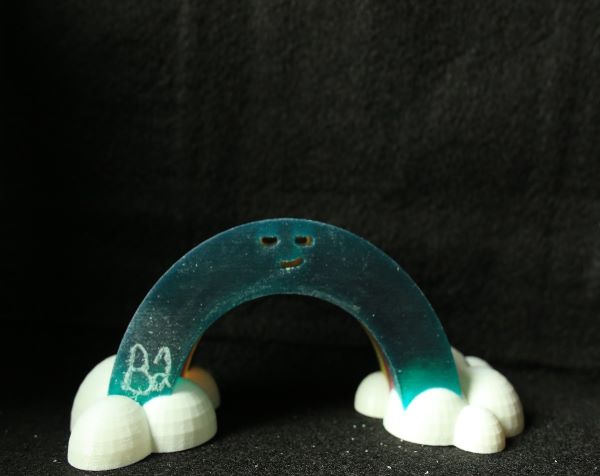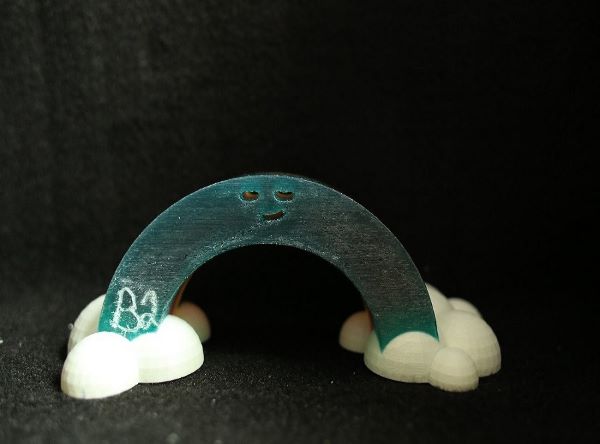 Bre showed her creativity by making a video demonstrating her process. Beat courtesy of iCAN intern Thomas Tate/THEARC Theater
Bre also helped fabricate exhibition components for Baseball: America's Home Run, an upcoming exhibition at the National Postal Museum. She learned how to pack and crate exhibition components for transport, and assisted with installation. "I liked how everyone takes part in showing me their roles and their steps through them," she said. "Every week I gained new knowledge."
Since January, Bre has been working in SIE's graphics department, where she has been learning to use SIE's large format printers and Adobe software. During her time in graphics, she has helped frame and install photos and produce graphics for the Smithsonian's staff photo show, Capturing the Moment.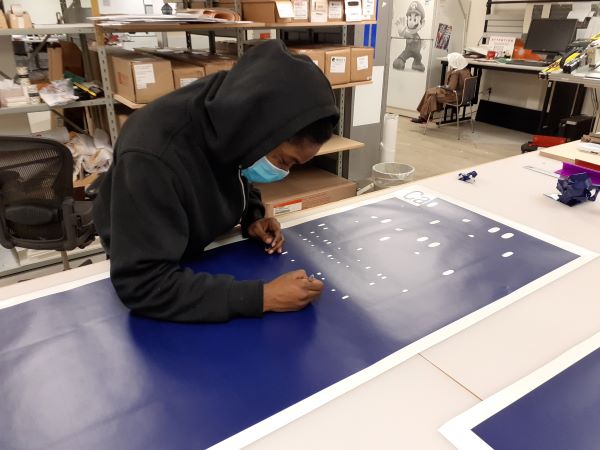 Vic spent his first three months in SIE's graphics department, where he learned new skills while helping produce COVID-19 safety graphics for Smithsonian museums.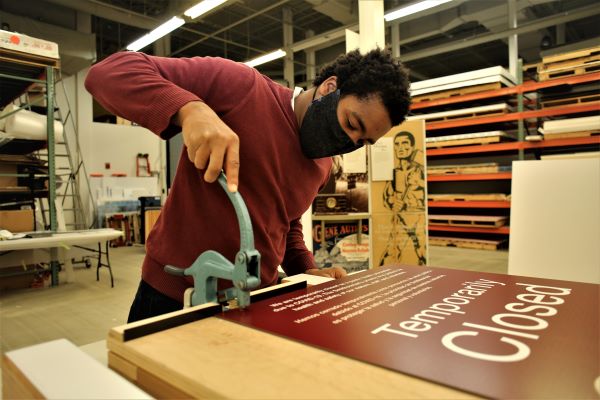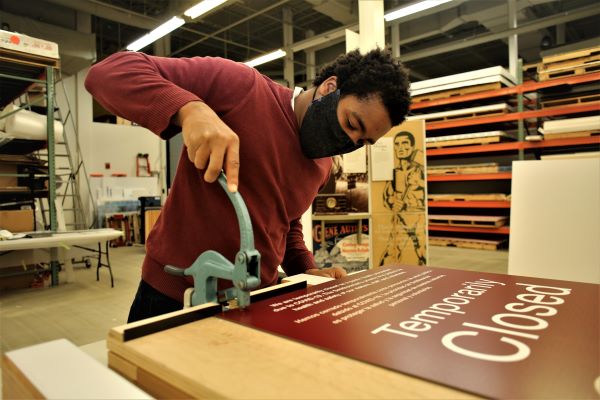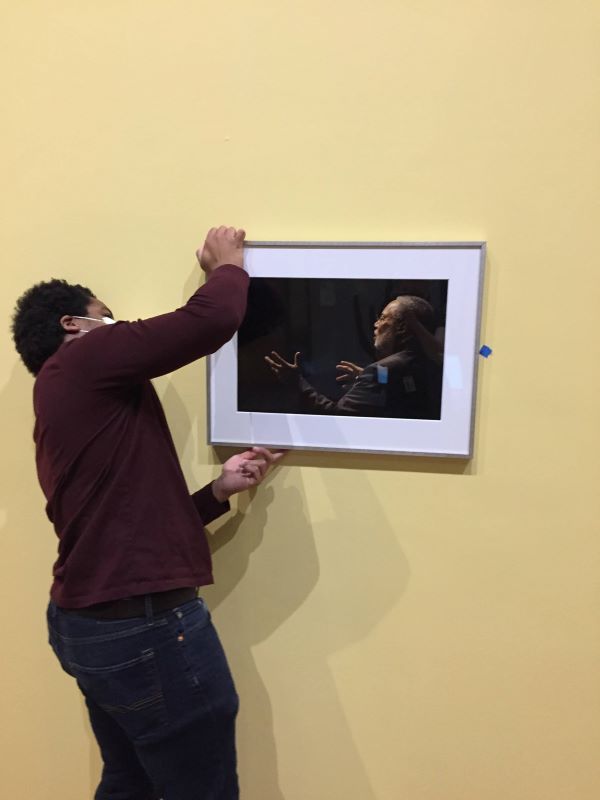 Since January, Vic has been working in SIE's 3D studio and fabrication department, where he has been helping assemble and install exhibition components. Vic enjoys visiting museums for installations. "It makes you feel really special to be there without anyone else around and before the lights are on," he said.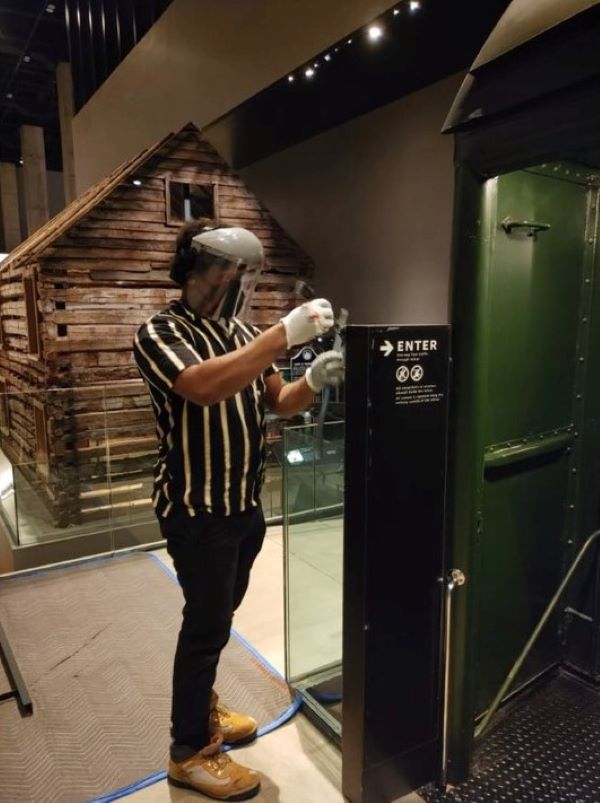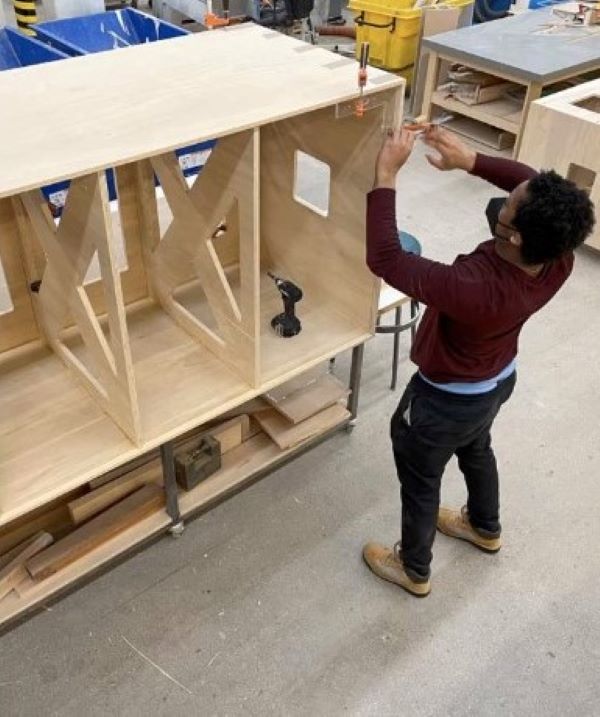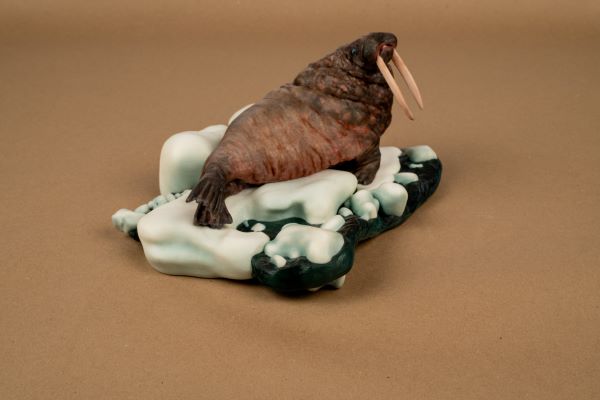 Vic also honed his video editing skills by creating and starring in a series of "how to" videos demonstrating how to assemble Frank display cases.
One of the highlights of the internship so far for Bre and Vic was meeting Smithsonian Secretary Lonnie Bunch virtually. They spoke with him about their work at SIE and what they hope to do in their careers. Secretary Bunch sent them signed copies of his book A Fool's Errand, and they made plans to speak with him again before the end of their internship.
We will also be checking in with Bre and Vic before the end of their internship to hear more about their great work, so stay tuned!